Like sparkles? You'll dig this year's Golden Globes red carpet, which was blinding. But between the jewel tones and the grown-up clothes, the stars kept it classy.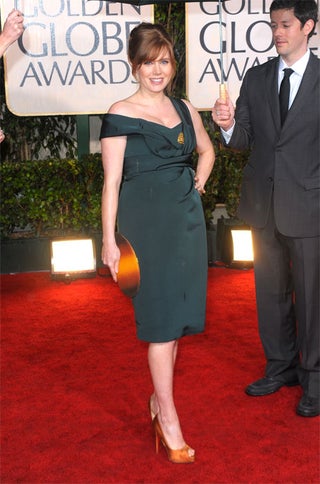 S
Does it get any cuter than Amy Adams' gently retro jade Carolina Herrera?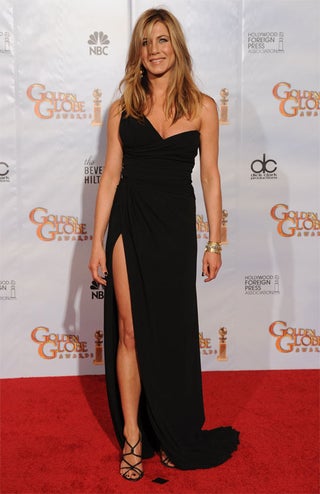 S
This artful "Trojan Woman" Valentino is a nice choice for the secret tragic spinster.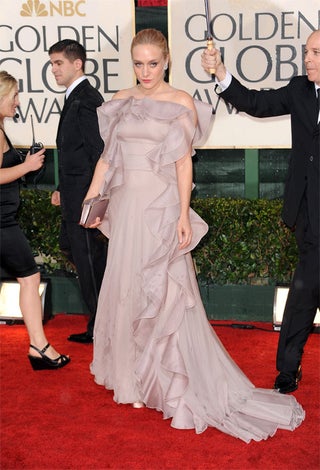 S
Chloe Sevigny's Steel-Magnolias-on-crack Valentino is already attracting horrified censure, but I think it's bold and frankly pretty.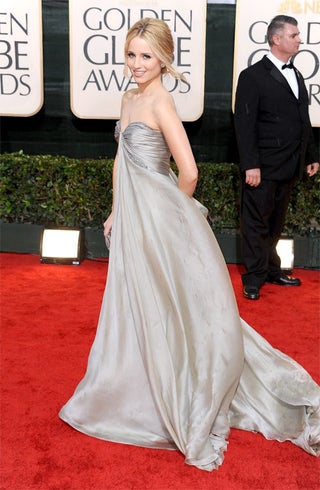 S
Dianna Agron's Badgley Mischka is very Danae-in-her-cloud.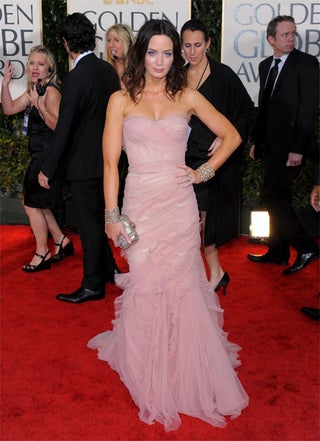 S
Emily Blunt also went super-femme in ethereal D&G.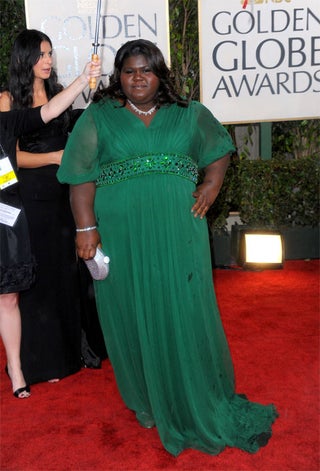 S
Gabourey Sidibe rocks a gorgeous jewel tone Kevan Hall.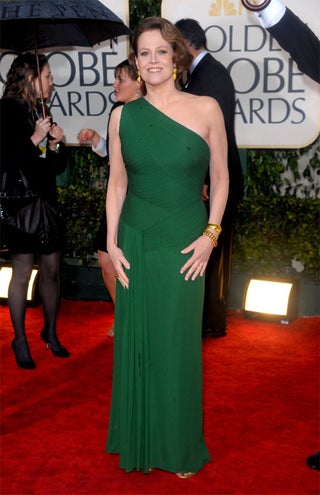 S
Sigourney Weaver also rocked emerald. (Looks slightly like muscle fibers, but that's not a bad thing.)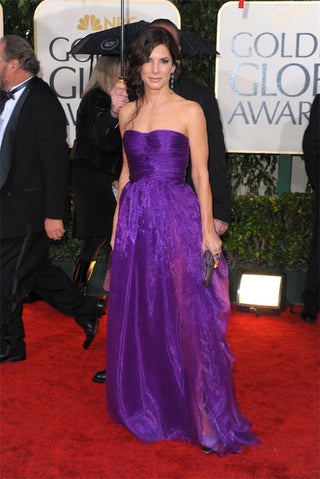 S
Sandra Bullock chose one of the evening's major trends: royal purple. (Bottega Veneta.)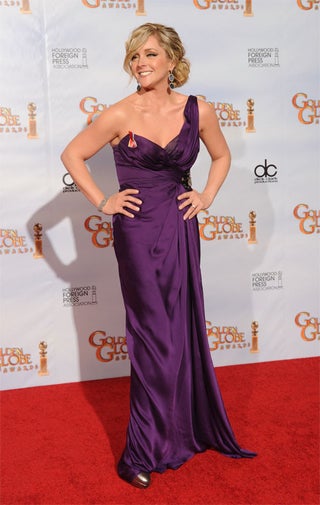 S
More purple reign: Jane Krakowski in J. Mendel.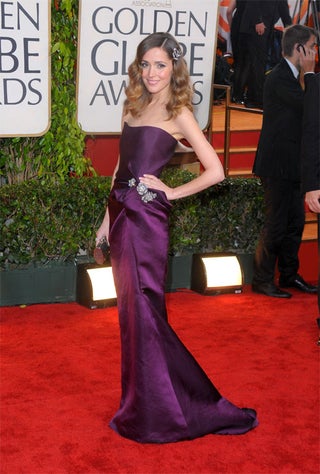 S
And Rose Byrne in Lanvin.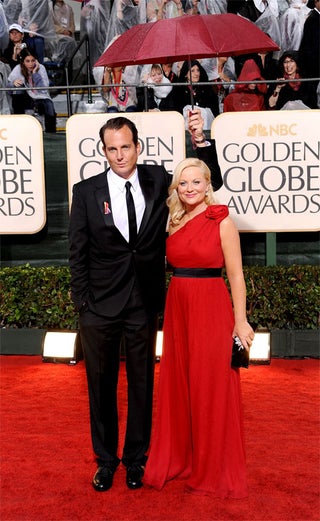 S
Also big in '10: bold, Valentino red, as seen on Amy Poehler (actually by Jay Godfrey)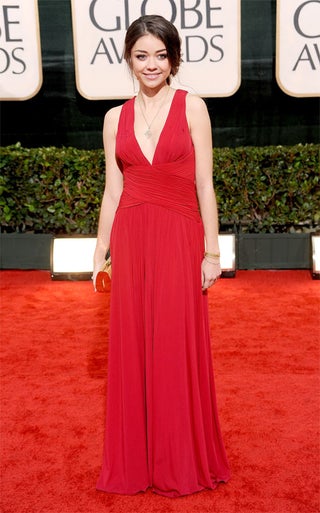 S
...and Sarah Hyland.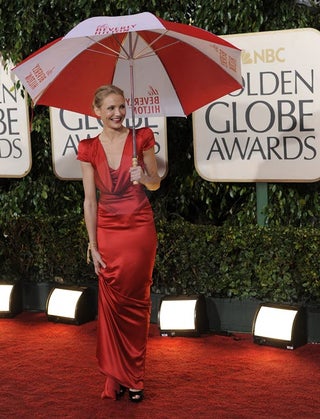 S
...and an absolutely radiant Cameron Diaz.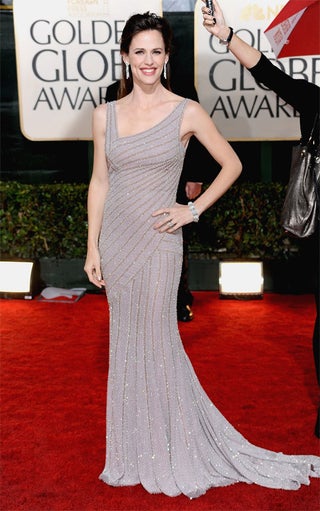 S
But nothing was more popular than sparkle, be it Jennifer Garner's 80s-glam Atelier Versace...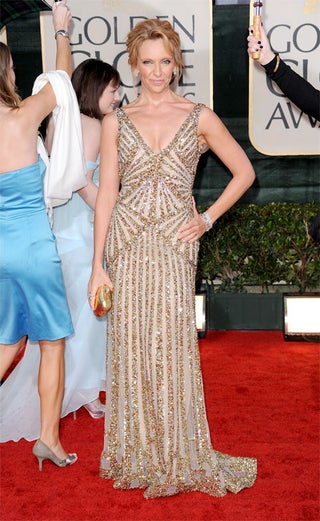 S
Toni Collette's deco Carolina Herrera...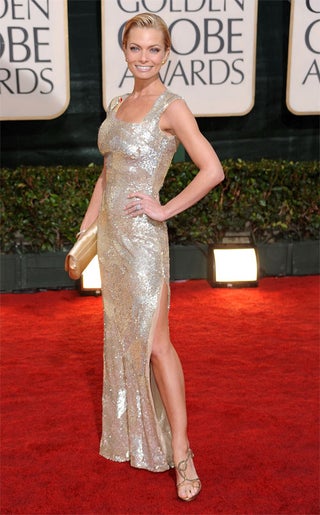 S
...Jaime Pressly's matte sequin Kevan Hall...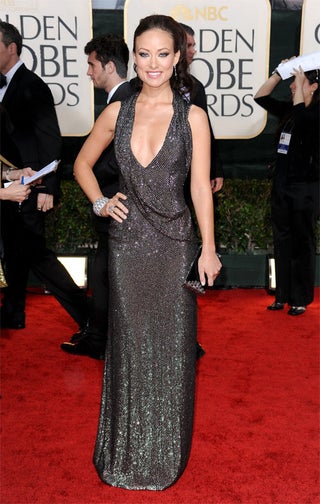 S
... Olivia Wilde's Studio 54-worthy Gucci.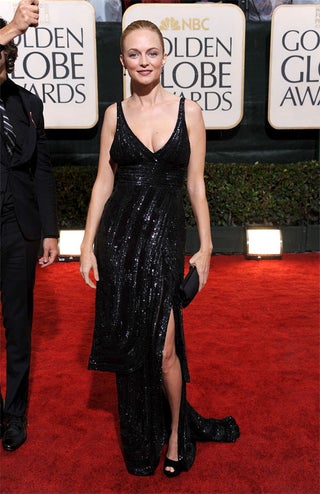 S
...or Heather Graham's pure-glam Elie Saab.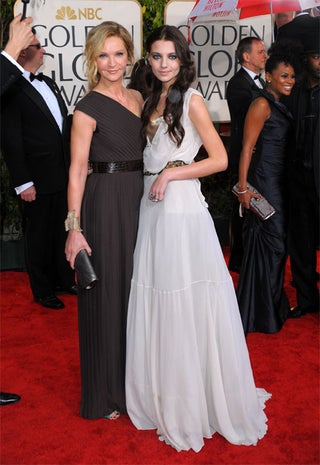 S
Joan Allen and daughter Sadie Friedman: nicely complementary.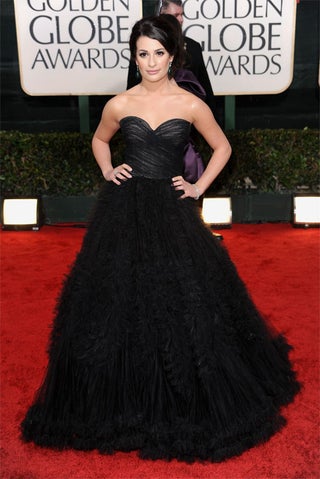 S
Lea Michele's Oscar de la Renta is so bad-swan Odille, it's ridiculous (and awesome.)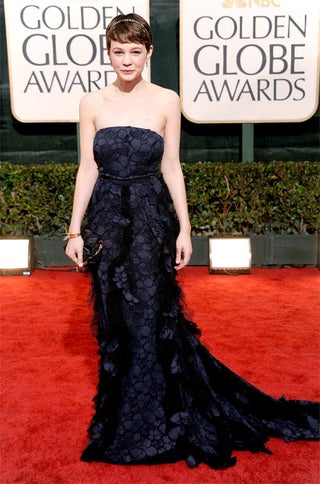 S
Speaking of trimmings: I was frankly on the fence with Carey Mulligan's Nina Ricci - but overall, I'd say she pulls it off, and bonus points for taking a few risks.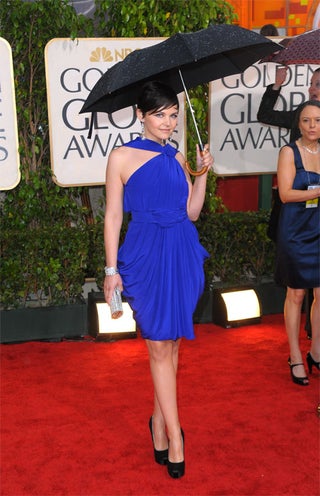 S
Ginnifer Goodwin's cobaly Vionnet was one of the few minis on the r.c.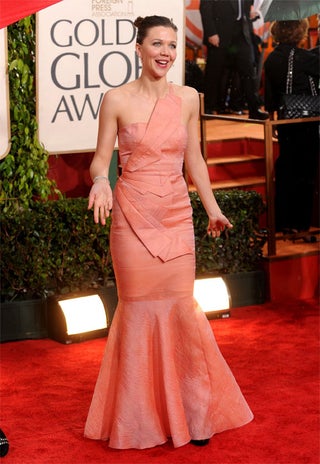 S
I don't know what in tarnation was up with the sea of peach last night (see: the Bad for more), but Maggie Gyllenhaal's's sharp mermaidy iteration by Rm by Roland Mouret was one of the few I could get behind.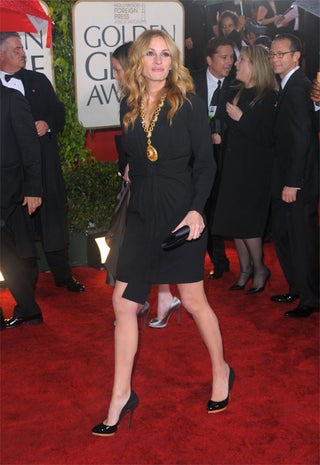 S
Julia Roberts' vintage YSL is enviably effortless. What does she have to prove? Nada.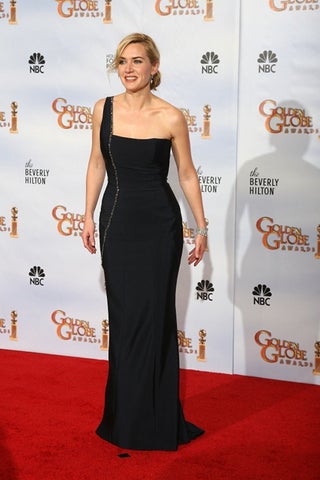 S
As for Kate Winslet, yeah, she's not really trying this time around - simple, safe and elegant did the trick.



Getty" />