The Art of Elysium, a nonprofit foundation that provides artistic workshops to children with serious illnesses, held it's 10th annual gala last night, and the celebrities came out in full force to show their support.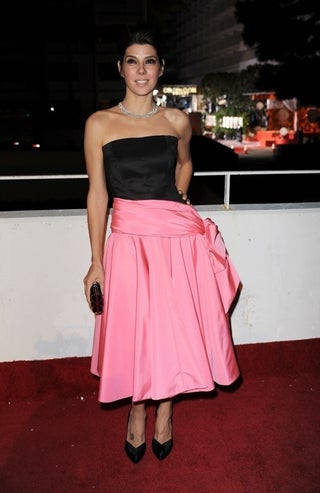 S
It appears that there were two style themes going on this evening: one was prom, as evidenced by Marisa Tomei's gown.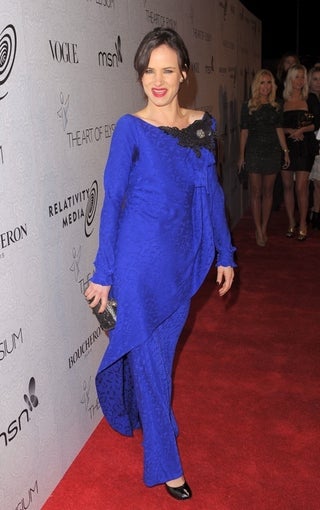 S
The second theme was Golden Girls, perhaps best represented by Juliette Lewis' ensemble.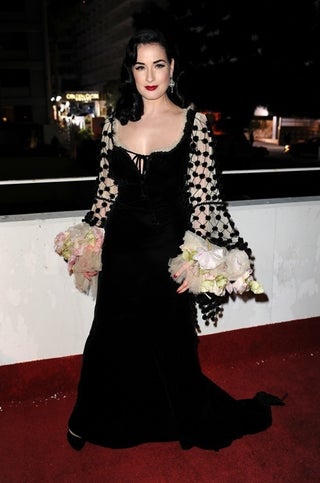 S
Though the event was for a good cause, the fashions were, in general, pretty bad. Even Dita Von Teese made a rare misstep with this super costume-y gown. I know that Dita is usually in costume-type mode, but it's typically a nod to an era, as opposed to something that looks like it may have come in a plastic bag at iParty, you know?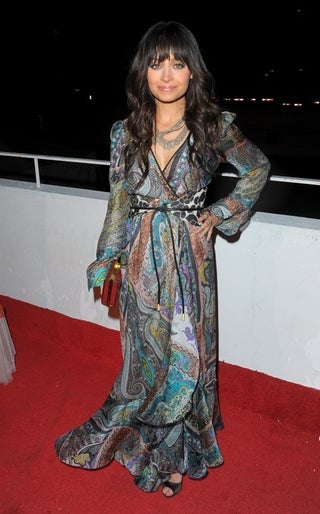 S
Nicole Richie apparently also came in costume, stealing a dress from Goldie Hawn's closet.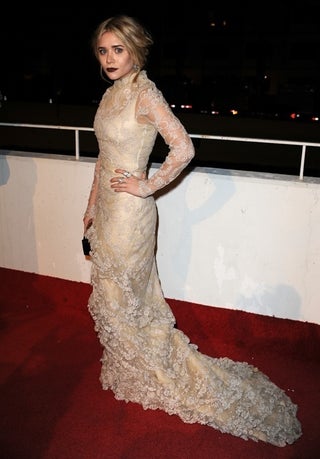 S
And here, Ashley Olsen shows us what Miss Havisham looked like just as she was stood up at the altar.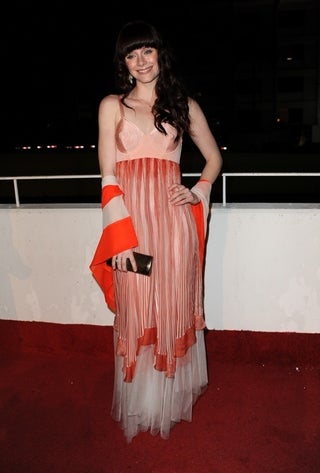 S
Granted, I have no fashion sense whatsoever, so I could be totally wrong on all of these assessments. For the most part, I was just confused by many of the choices, like this dress worn by Bryce Dallas Howard.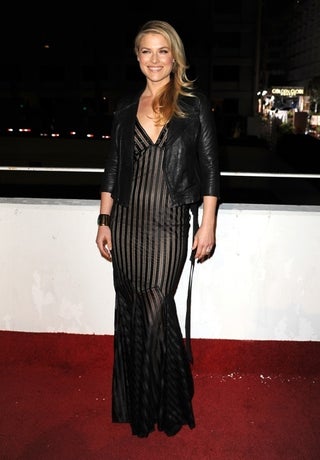 S
And I'm not very sure what Ali Larter is going for here, either. What do you think?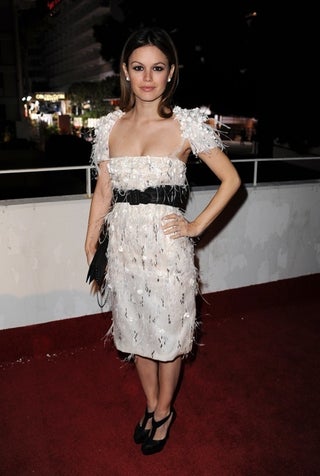 S
Rachel Bilson's dress also left me a bit confused. I think it's pretty adorable, though I'm not sold on the strings hanging off the dress. I'm going to leave it up to you guys to decide whether these outfits are marvelous or mortifying, so feel free to make the call in the comments.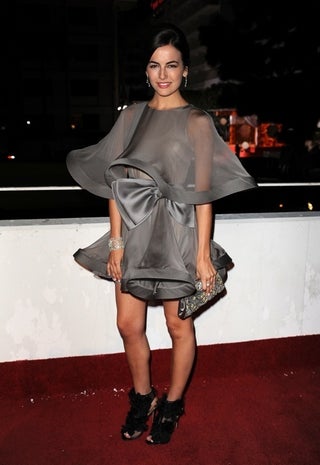 S
Camilla Belle is actually dressed like a bell.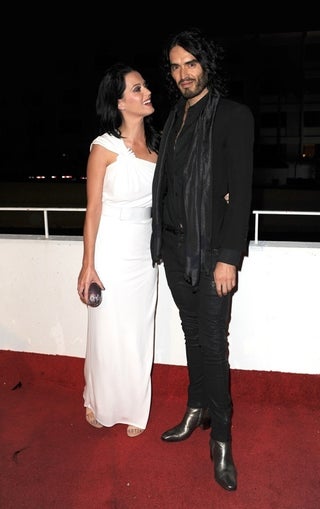 S
Katy Perry and Russell Brand are pretty adorable together, aren't they?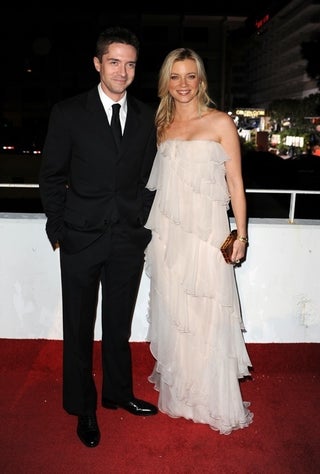 S
As are Topher Grace and Amy Smart, though I don't think they're together together, are they?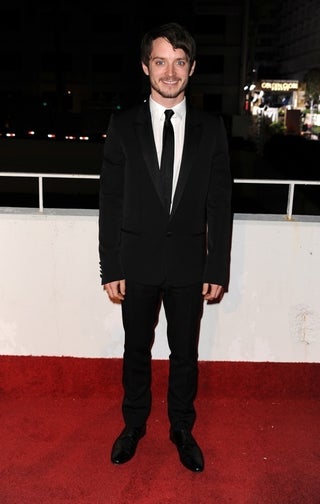 S
Here, Frodo Baggins is psyched to learn that the Grey Havens are filled with free booze and gorgeous women.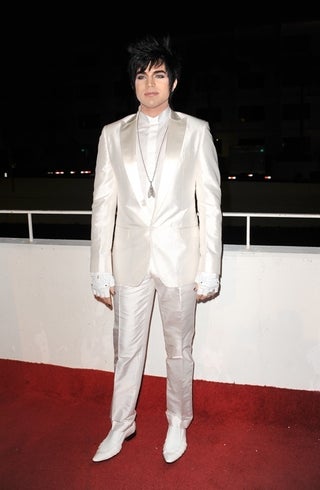 S
When I saw Adam Lambert, the first thing I thought of was this.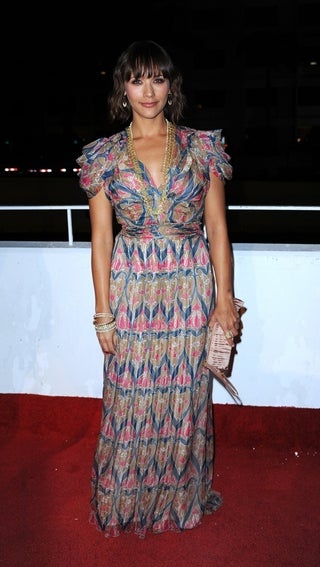 S
I'm also not quite sure what to make of Rashida Jones' dress. Thoughts?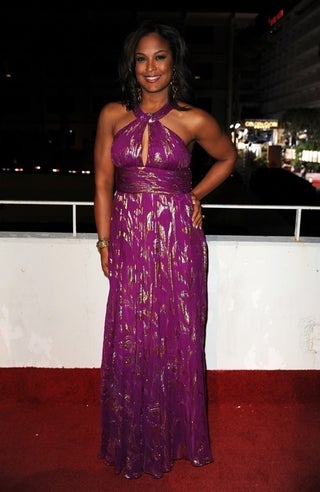 S
This shade of purple popped up on both Laila Ali...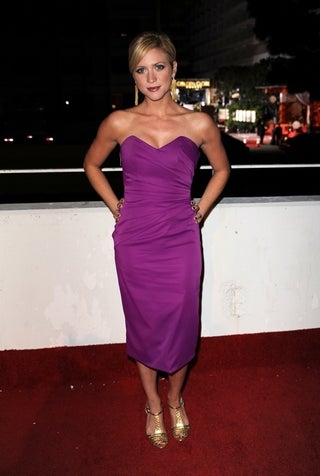 S
and Brittany Snow.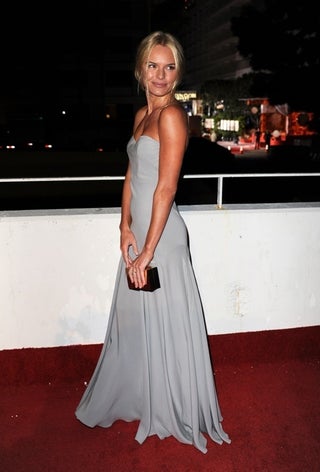 S
Kate Bosworth played it relatively safe in an ice blue gown...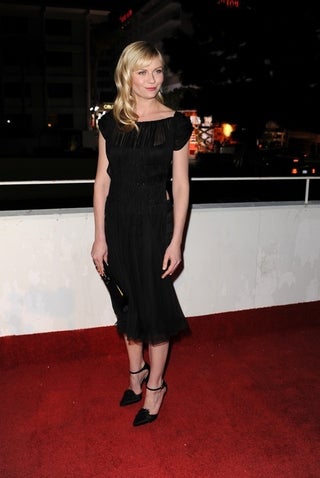 S
and Kirsten Dunst did the same in a little black dress.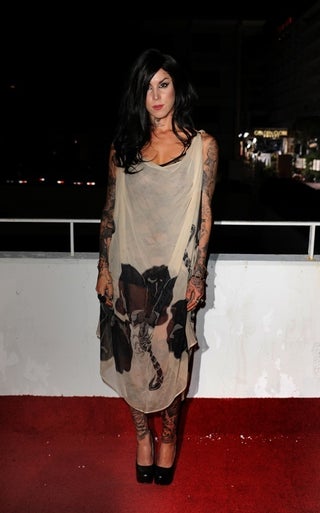 S
I think I might have liked this dress a bit more if Kat Von D didn't seem to hate wearing it so much in this particular picture.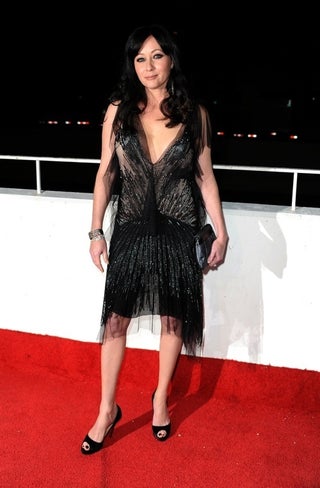 S
Luckily, Jennie Garth didn't show up to the ball wearing the same dress as Shannen Doherty, as we all know the chaos that can bring.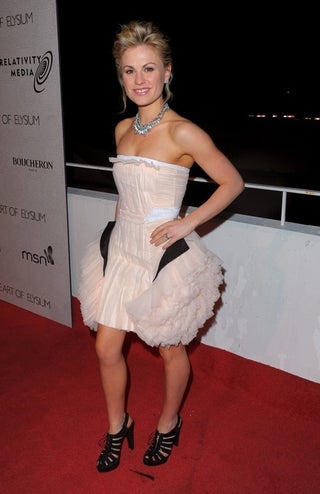 S
Anna Paquin's dress was sort of punk rock prom.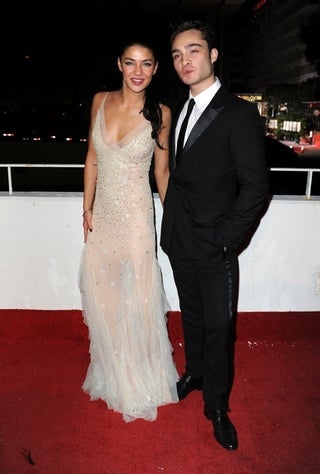 S
And finally, Ed Westwick shows us that it's physically impossible for him to not make Chuck Bass faces on the red carpet.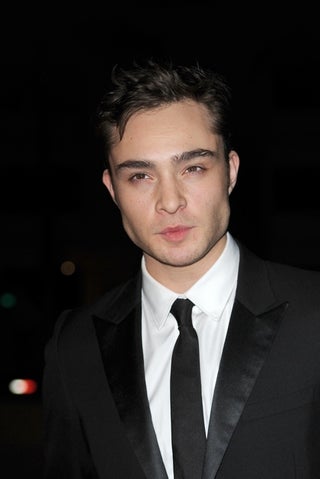 S
See what I mean?
[All Images Via Getty.]