The National Board of Review of Motion Pictures Awards gala at Cipriani 42nd Street is one of the high-tone events of the awards season: serious actors and serious clothes. Well, except for Anna Kendrick's. And Wes Anderson's shoes. And Clooney.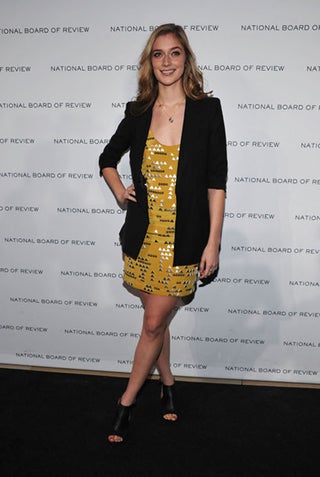 S
One thing that kind of rocks about Caitlin Fitzgerald's getup - besides the fact that she looks nifty in that aggressively on-trend way- is that it serves as a none-too-subtle self-defense shield.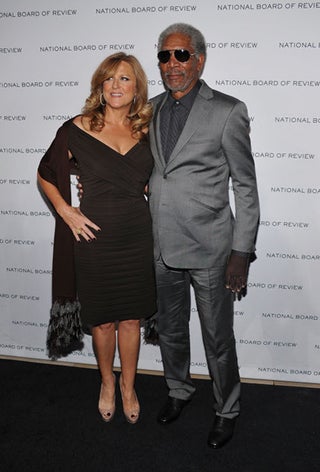 S
Morgan Freeman with a "guest" whom one presumes is not the notorious step-granddaughter? Anyway, he's doing "the Regis," possibly because Regis was on the premises.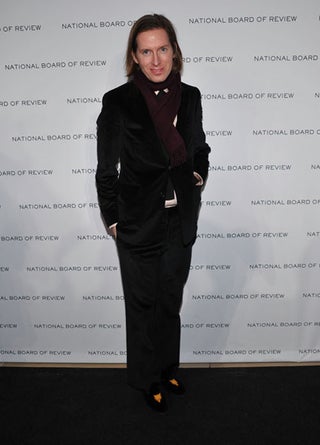 S
Here's the real question: was Wes Anderson sporting these slippers prior to Fantastic Mr. Fox?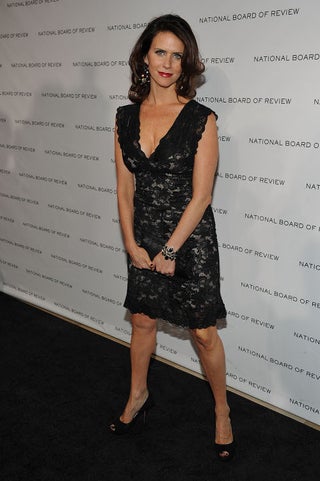 S
Amy Landecker is currently in A Serious Man, Coen Brothers' 60s extravaganza. Hence, perhaps, the classic choice of lace cocktail?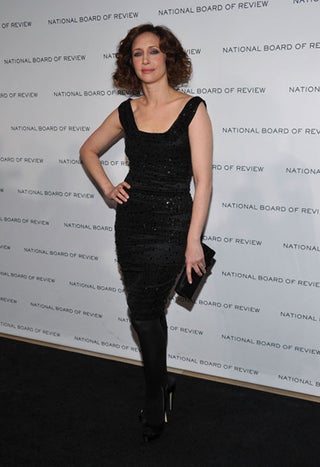 S
Speaking of classic vamp! Dig Vera Farmiga!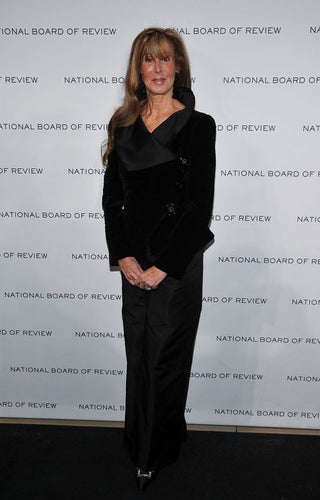 S
Kind of love the sheer oddness of President of the National Board of Review Annie Schulhof's Kate Hepburn-meets-Pierrot suiting.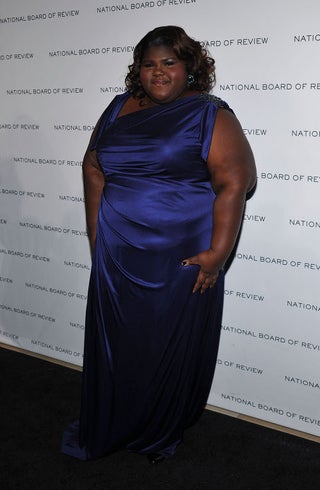 S
The tireless Gabourey Sidibe: not my favorite of her gowns by any means, but hell, averaging ten events a week, a few get away from a gal.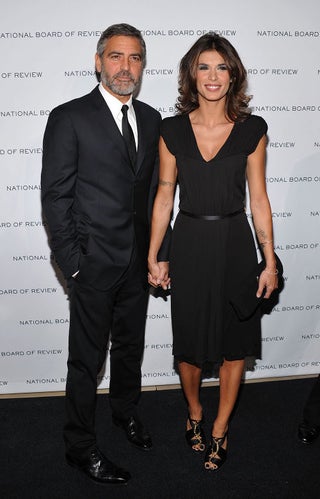 S
Elisabetta Canalis knows it's all about accessories, and I don't just mean the perfect LBD.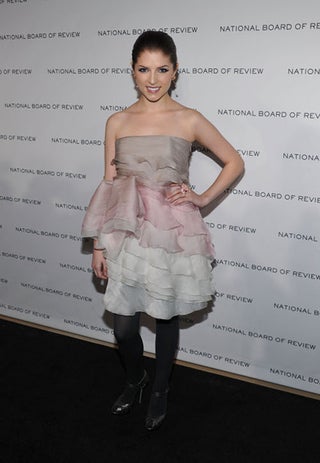 S
Still deciding how I feel about Anna Kendrick's Neapolitan soft-serve. (Is that even a thing? I know it normally comes in a block, and soft-serve is usually two-tone at most.)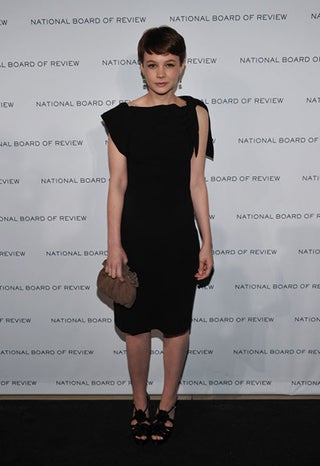 S
So, I was kinda underwhelmed by An Education, maybe because it was just too exactly like the source memoir. But I fell for Carey Mulligan like everyone else, and her combination of youthful chic and deer-in-the-headlights red carpet look is very beguiling.


[Images via Getty]