The Book Of Eli, the dystopian post-apocalyptic Denzel Washington flick with the pretentious name, premiered last night at Grauman's Chinese Theatre, and Rosario, Mila, Taraji and more were on hand. The clothes? Surprisingly optimistic! (And yup, Built to Spill.)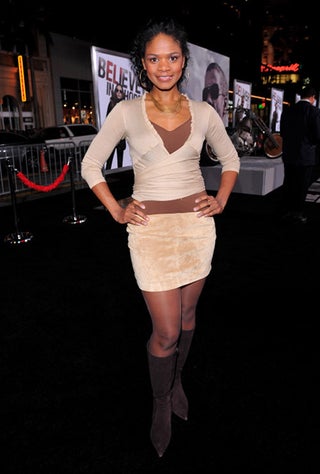 S
Kimberly Elise makes me ask: What do we think of double-suede?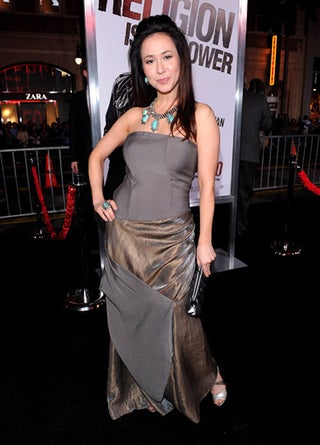 S
One thing that must be said about Lora Cunningham's rag-bag getup: it kind of reminds me of museum shops from the early-mid '90s, and that's kind of a good thing. I find museum shops very comforting, with their blocks of notepaper and artsy old-lady earrings.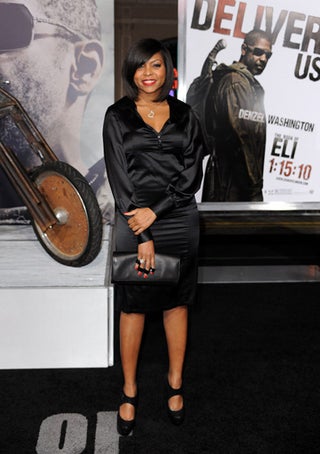 S
What did we do before Taraji P. Henson and her sure-footed sartorial numbleness?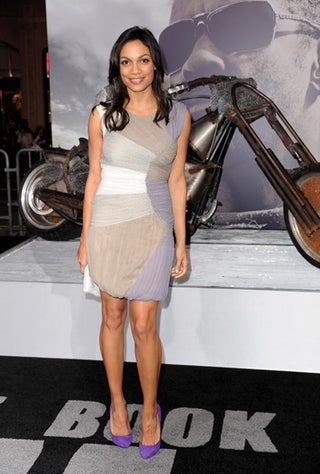 S
Dying to hear your take on Rosario Dawson's soothing Patchwork Girl of Oz? (I dig it, but I'm also blogging in a turban here.)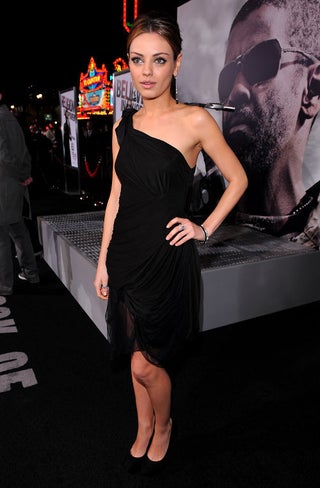 S
Mila Kunis, per usual, looks like an especially chic fairy out of that Elves and Fairies book everyone had in the 70s - you know, the sequel to Gnomes.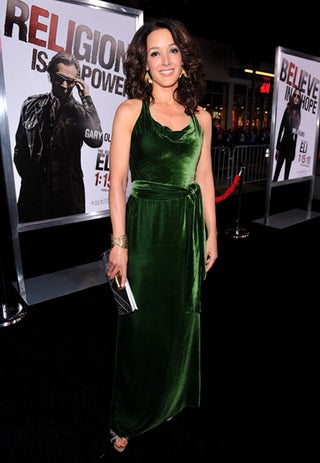 S
You hear "green velvet gown" and think Christmas Stevie Nicks. And yet, here's Jennifer Beals and it's 30s-fab.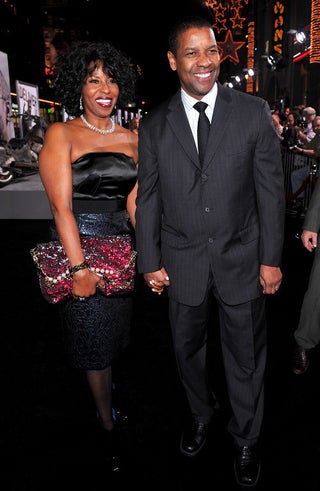 S
Sometimes you're reminded, Denzel Washington is a great actor. And then he makes another one of these formulaic thrillers! Why? And yet, when you see him with Pauletta, all is forgiven. (Or maybe I'm distracted by this massive bejeweled purse.)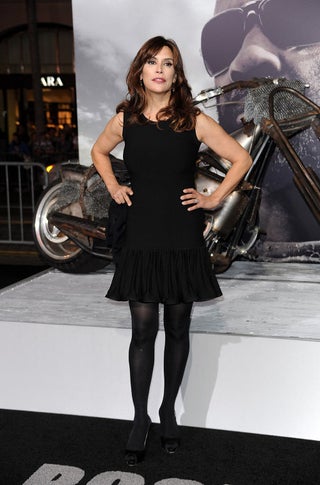 S
I had a dress very like Jo Champa's that I wore to Bar and Bat Mitzvahs. It was my first "teen" dress, and my mom let me get it so I could stop wearing Laura Ashley and Mousefeathers to events where the other girls looked like tiny, sexy women. (Even though my teen dress didn't really fit.)


[Images via Getty]