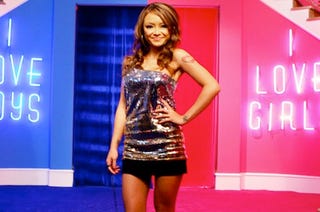 Says Michael Hirschorn: "If women didn't want these shows, they wouldn't get made."
That's Michael Hirschorn, mastermind behind reality shows like Flavor Of Love, Paris Hilton's My New BFF, Gone Too Far, TI's Road to Redemption, A Shot Of Love With Tila Tequila, and Celebrity Rehab. He agreed to sit down for an evening to talk about what it all means, in particular for the ladies. (Whiskey was involved).
It's a line of questioning to which few in his business have been willing to submit. But then, Hirschorn, who headed programming at VH1 in its golden age of celebreality and now has his own production company, Ish, says, "I don't feel that the shows that we did at VH1 were particularly about female objectification, or a certain kind of female sexuality."
On the other hand, the argument that these shows represent some sort of diverse and multilayered portrait of female sexuality is one even Hirschorn isn't trying to make – not that he thinks that's his job, or that of the business in general. ("Entertainment is not supposed to give us our moral values," he says. "It's supposed to make life livable.")
Not long ago, an op-ed in The Los Angeles Times criticized the women of reality shows, where "dancing like a stripper and decking costars are the encouraged routes to landing one's dream guy." The author, David Kronke, said he wasn't able to get any of the producers or channels responsible for such shows on the phone. And in any case, it was easier to blame the (female) cast members for their exhibitionism and its purportedly corrosive effect on society — rather than say, the producers. Or those of us who watch.