The NBC Universal's Press Tour Cocktail Party at Pasadena's Langham Hotel was clearly one of those mandatory company events, which maybe explains the wide range of stars - and the passive-aggressive acts of dressing on display.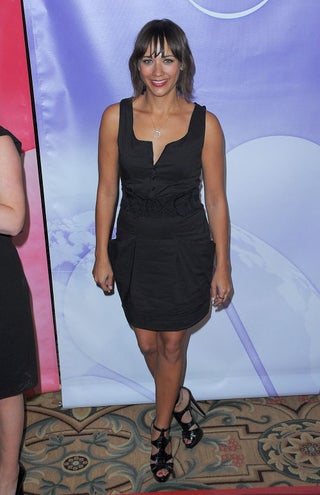 S
Rashida Jones shows that, in L.A., you can wear a summer dress in January. California dreamin', indeed.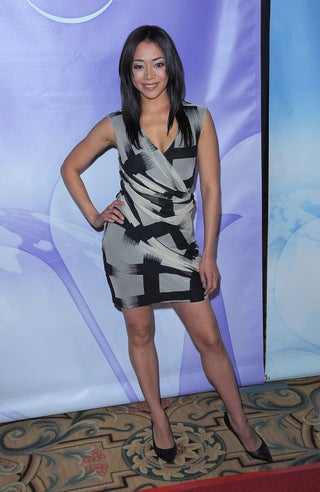 S
Aimee Garcia is on Trauma. I like retro-modern prints. And that really says it all, really.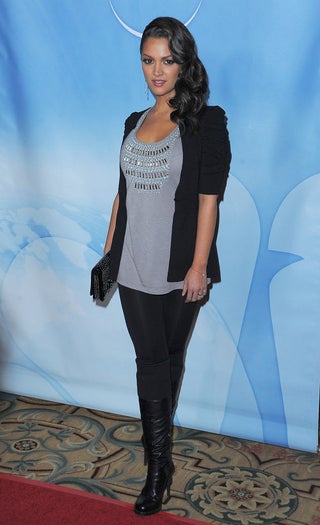 S
Paula Garces demonstrates the ever-expanding boundaries of "cocktail party attire" in our brave new world.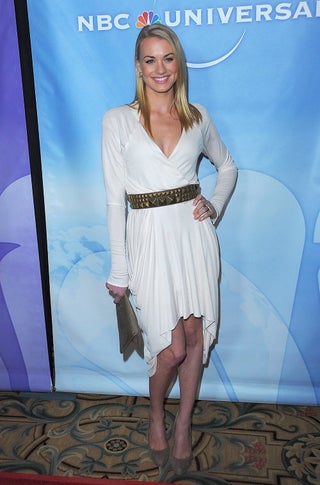 S
You know how sometimes a fashion magazine will say to "toughen up" something soft? Yvonne Strahovski is doing that, methinks.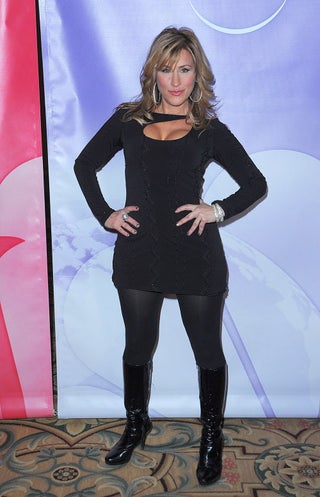 S
Lisa Ann Walter: this is not what anyone in the world had in mind by the words "peephole."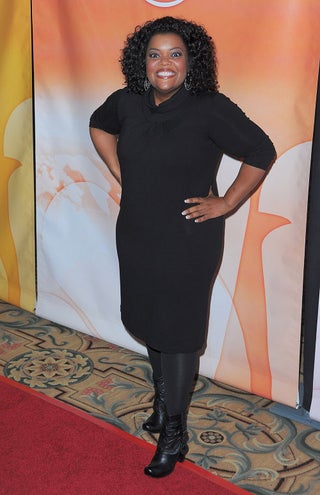 S
Yvette Nicole Brown, apparently thrilled by being so warm and comfy.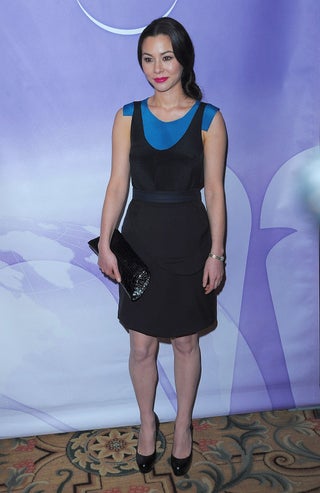 S
China Chow demonstrates a novelty: the jumper-dickie.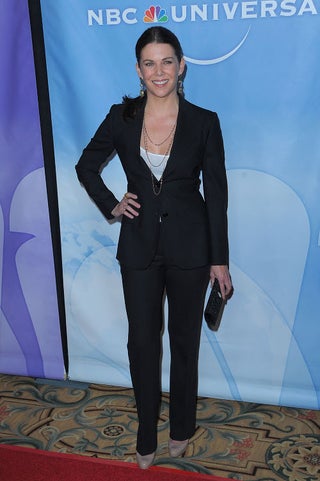 S
Lauren Graham: interview-ready. For what, I couldn't say.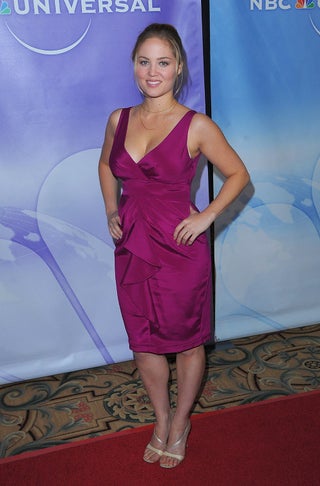 S
I think, in the recession, the recycling of bridesmaids' dresses should be encouraged!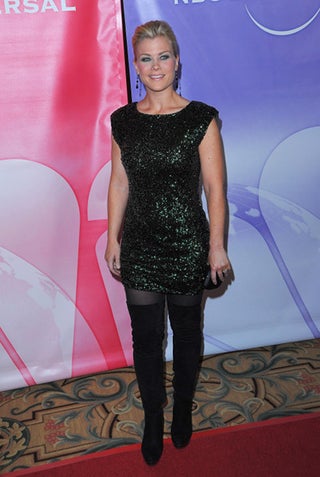 S
Ah, the thigh-high and jeweled tunic look. Alison Sweeney didn't want to choose!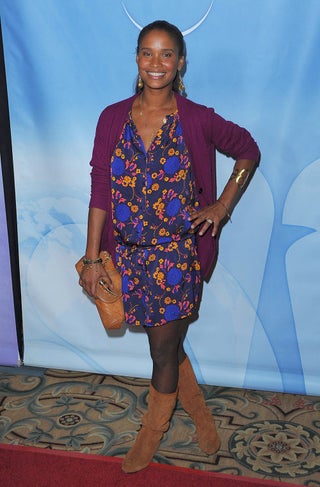 S
Joy Bryant, per usual, looks effortless. Ecco: "Cali boho."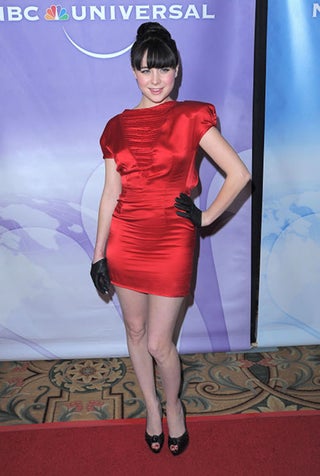 S
Alessandra Torresani: weird, uncomfortable party with strange food in the front...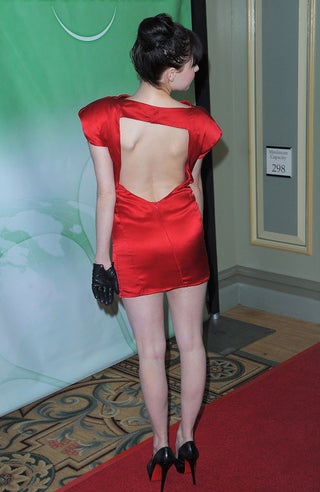 S
Jager-bomb in the back.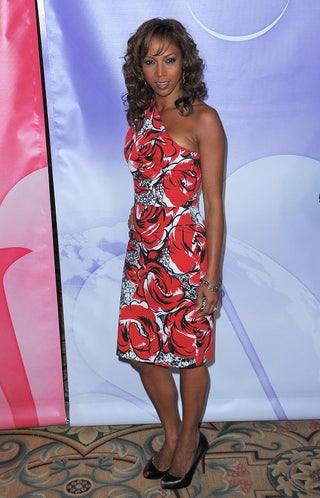 S
Holly Robinson Peete's death stare actually competes with this print, no mean feat.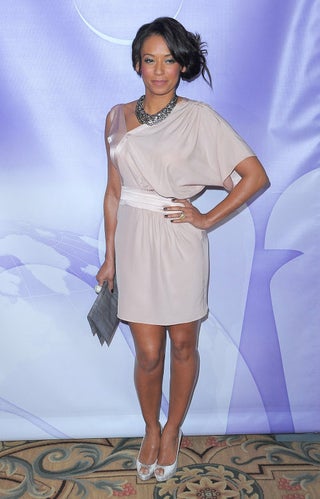 S
Mel B: that's right, I'm looking classy.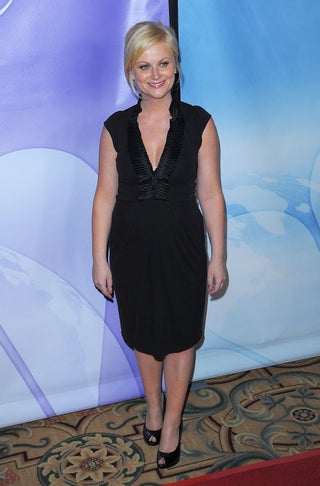 S
Amy Poehler shows why the LBD is a perennial "must-have," even when the other alleged "must-haves" (ie, leopard) are kind of ludicrous.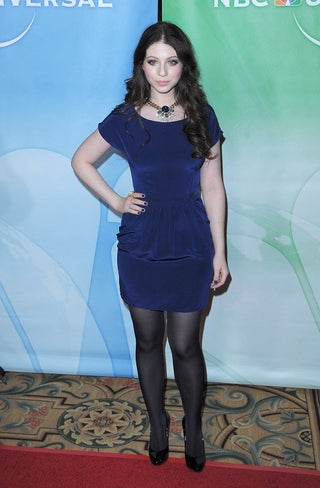 S
My mother once told me, "don't wear black and blue together, it reminds people of bruises." Later, I learned she had made this up and no one else actually thinks anything of the kind, certainly not Michelle Trachtenberg.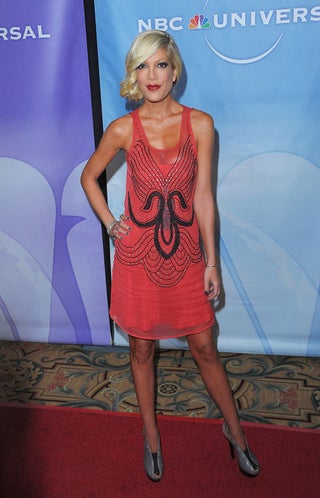 S
...in which Tori Spelling fails to evoke the crazy glamour of the 20s.


[Images via Getty]