The "celebrity orange carpet" at the Miami Dolphins game at Landshark Stadium was about what you'd expect of a color that's not exactly red: kind of weird, and full of peculiar uniforms. Oh, and J.Lo, Fergie and friends.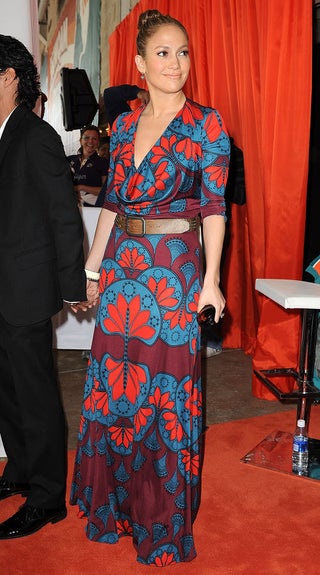 S
How amazing is J.Lo's Mrs. Roper-meets-DVF-meets-William Morris extravaganza, complete with platforms?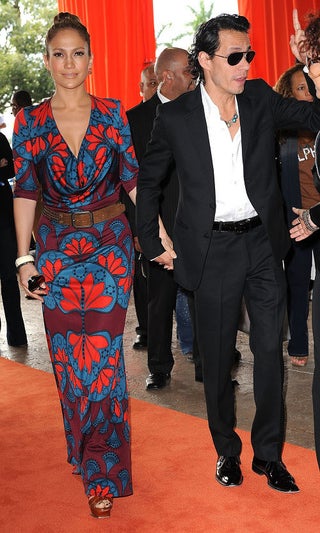 S
The effect is marred only slightly by her husband's necklace.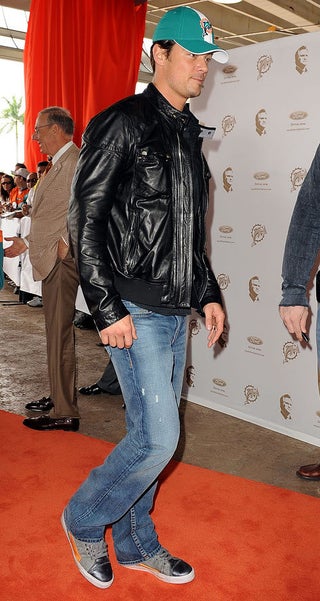 S
I can't even articulate how much I hate Josh Duhamel's jeans. And shoes. It's like, "D coming! Clear the way!" Whether or not that's an accurate assessment of the man's character, I couldn't say - but if not, he needs to change, stat. It's like impersonating an officer.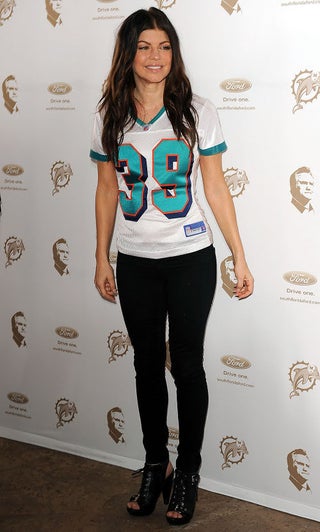 S
Fergie does sexy runningback. Those heels aren't regulation, though.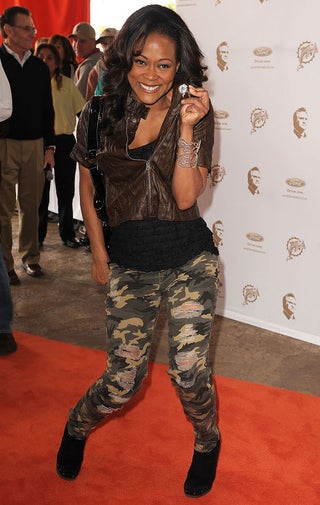 S
Robin Givens, meanwhile, is ready for battle. These pants have seen some shit.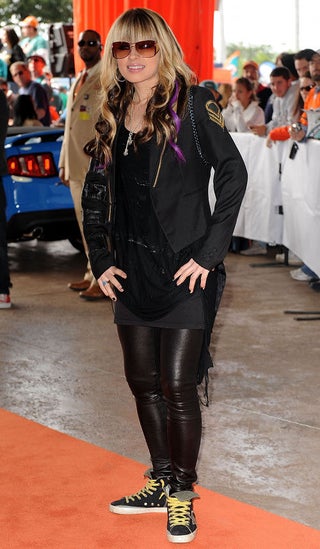 S
Guitarist Orianthi is also, apparently, in the service: the Terry Gilliam Fetish Brigade.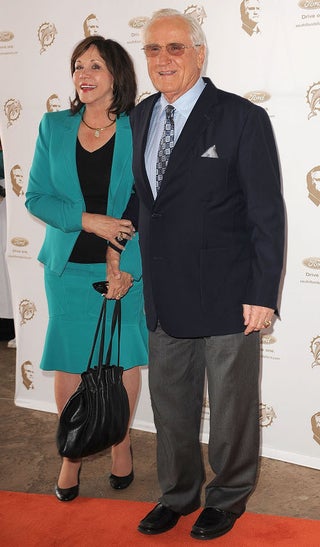 S
Mary Anne Shula (with husband former head coach Don Shula) is in Dolphins colors!


[Images via Getty]