The 5th Annual Holiday Toys for Dogs benefit, hosted by Animal Fair Magazine and Big Picture Media at Cipriani, Wall Street, featured many humiliated and stoic dogs dressed against their will in holiday finery.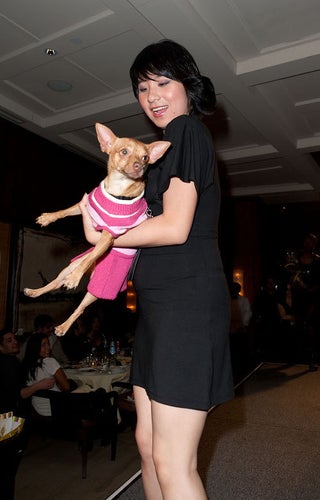 S
"Think of a better place. Think of a better place."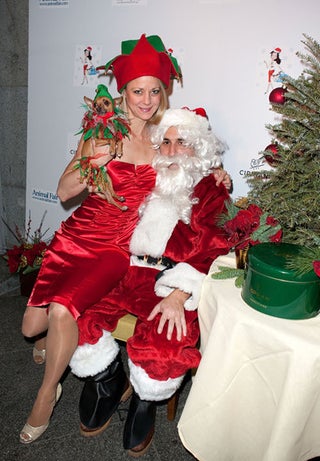 S
"Eli the Celebrity Chihuahua"'s expression gives new, poignant meaning to the words "tears of a clown." Ridi, Pagliacco, indeed. (With Karen Biehl, "Santa.")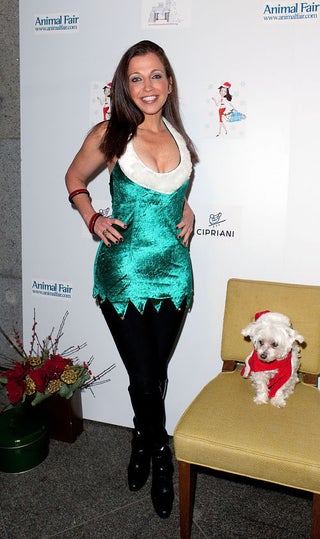 S
Founder and editor of Animal Fair magazine Wendy Diamond is Santa's Helper. Santa looks sheepish.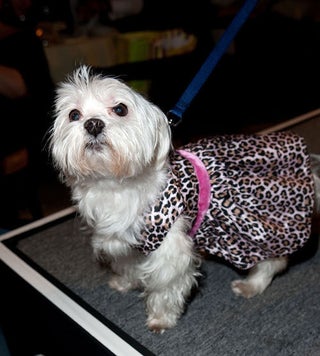 S
A study in indignation: "Cheetah is so last season!"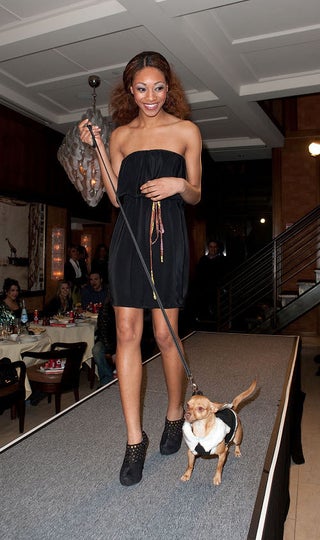 S
This guy clearly takes the responsibilities of being an escort seriously!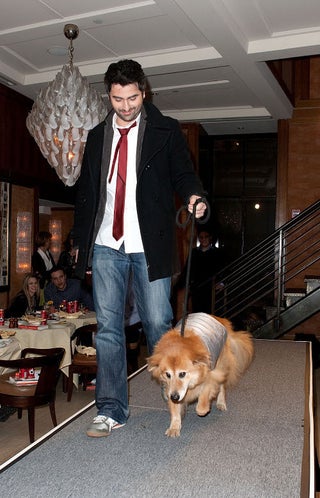 S
This dog's face says: "I'm wearing a heating blanket for you. This is what devotion looks like."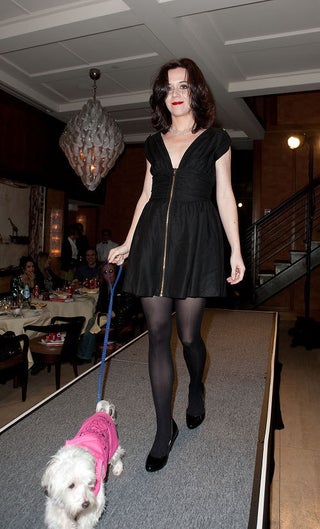 S
"Why do you always get to wear the LBD while I'm stuck in this?"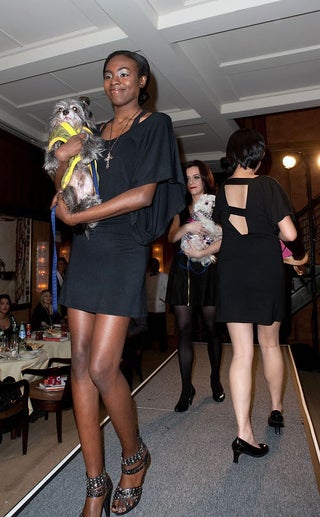 S
"Give me that crucifix. I need to ward something off."


[Images via Getty]