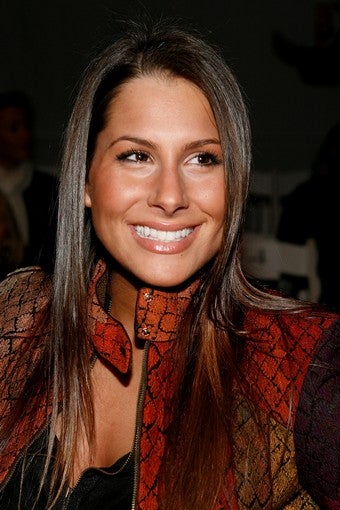 Among all the personae ex-escort Ashley Dupre could have adopted for her New York Post advice column, it appears she's chosen staggering banality. After the jump, her surprisingly vanilla views on marriage, sexy Santa outfits, and dicks.
This week saw Dupre's second foray into advice-giving, and she appears to have settled into a groove of slightly bent cliche. To a 19-year-old in love with a married man, she says,
[Y]ou are very young! Take this time to focus on yourself, your friends and your body. Working out and staying healthy will give you the self-confidence you need to go out there and find a man who's all yours.
Her slightly odd exhortation to "focus on your body" notwithstanding, Dupre is just as pro-monogamy as advice columnists with more conventional pasts. She tells a cheating wife, for instance, "Try to figure out what caused you to carry on a six-year affair in the first place. [...] Whatever it is, it needs to be fixed" — all of which sounds very "Dear Abby." Of course, Abby doesn't usually answer questions like "Does size matter?" Nor is she likely to give this kind of response: