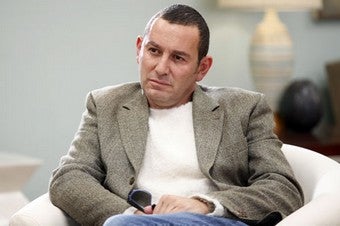 In a hilarious essay for The Daily Beast, Sex Rehab With Dr. Drew alumnus Duncan Roy alleges that Drew's a fraud, the show was artificially packed with porn stars, and — most shocking — the experience actually helped him.
Roy may be a recovering sex addict (he cops to "compulsively looking at Internet porn, Internet hookup sites, phone sex, multiple Internet identities on sites such as Adam 4 Adam, intrigue with straight men, flirtation, oral sex with straight-identified men, manipulation, and lying"), but he's also an engaging writer, and he seems winkingly aware of the LOLworthiness of his entire piece. As a director, he says he was initially uncomfortable being the "talent" on Sex Rehab, or, as he puts it, "the meat in this particular pie." Dr. Drew, meet Sweeney Todd.
While Drew may not be a demon barber, he is, according to Roy, pretty much a charlatan. Roy writes,
It was immediately apparent that while Drew may be an astounding drug and alcohol specialist, he knows very little, or anything, about the precise science of sex addiction. More disturbingly, he does not believe in God, which is a fundamental prerequisite to any 12-step program. (He admitted to me that he is an atheist.)
Drew apparently simply parroted the "thoughts and insights" of sex therapist Jill Vermeire, whose breasts, Roy notes, "fit snugly in duchess satin shifts." Unlike Roy, I don't begrudge Drew his atheism, but since the good doctor has been a main culprit behind the ridiculous proliferation of narcissism trend pieces, I was pretty gratified to read that "it comes as no surprise that Drew writes about narcissism because he genuinely wrestles with his own."