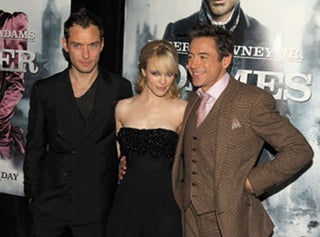 S
On a frigid New York night, Sherlock Holmes came to New York's Lincoln Center. And, amazingly, the stars still managed to look chic. Except when they just looked cold.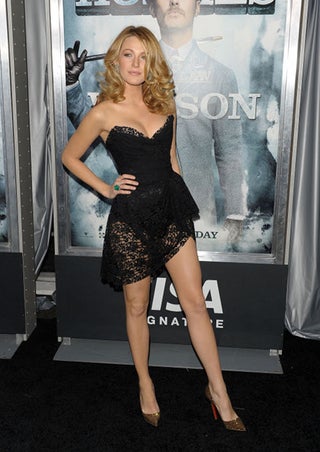 S
Whenever I mention the weather, someone is like, "you don't know cold/heat/snow/rain." I live in [insert region of extreme weather.]" But in the immortal words of my college friend Ben, "because it's cold one place, doesn't mean it isn't also cold somewhere else." (I was suggesting that he should find a cold day a cakewalk after growing up in the Klondike.) Anyway, all I'm saying is, single digit temps was awfully chilly for Blake Lively to be sporting an 1890s showgirl costume.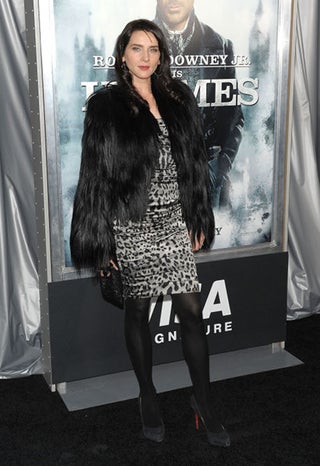 S
Can anyone see model Michelle Hicks' faux-imal extravaganza and not think of the immortal Singin' in the Rain lyric, "the sleeves are lined with monkey fur to lend a dash of drama."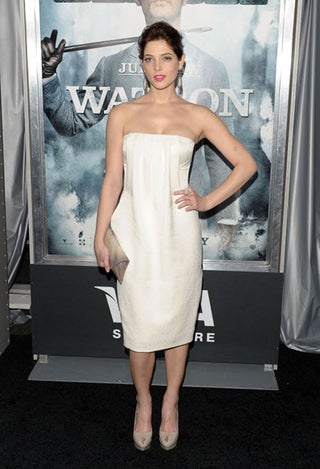 S
The proportions of Ashley Greene's getup are dubious, highly dubious - but it's still a positive refinement on Jessica Biel's infamous Oscars "sauna towel", yes?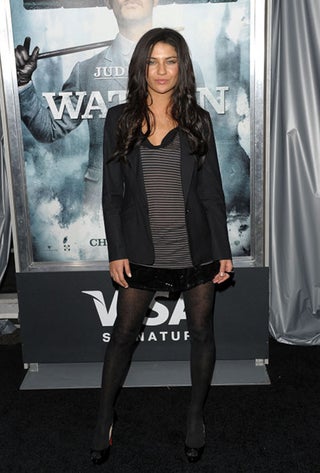 S
Jessica Szohr shops her closet, to good effect. I don't know how these other dames were functioning sans tights, frankly. Let alone sleeves.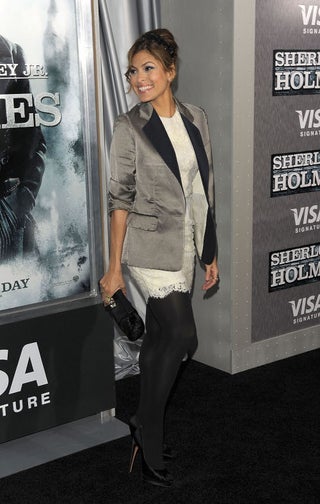 S
I mean, take Eva Mendes: wouldn't you agree that the combination of wispy dress, tights and structured jacket actually looks cooler? (As well as warmer.)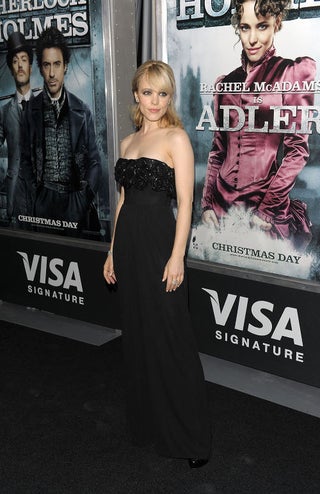 S
Rachel McAdams is Adler. Rachel McAdams is also wearing a molded cornice around the bosom.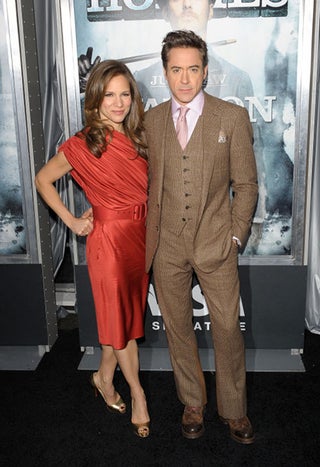 S
I kind of dig both Robert Downey Jr.'s Sherlock country house getup and Susan's Studio 54 costume - but I find myself wishing they were dressed for the same party.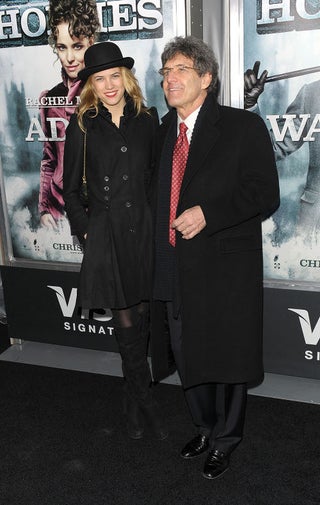 S
I'll give Cody Horn (with President of Warner Bros. Alan Horn) the benefit of the doubt and assume her derby is in honor of the movie, because this is a trend so absurd as to be beyond parody.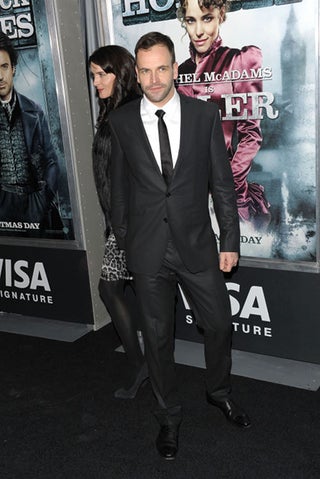 S
Jonny Lee Miller wears a suit well, say what one will.


Getty" />