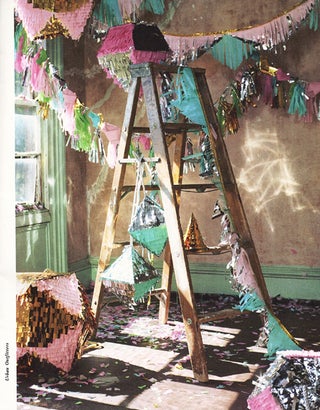 S
There are some really nice outfits in this Urban Outfitters catalog, but, apparently, they're meant to be worn when you're in a room by yourself.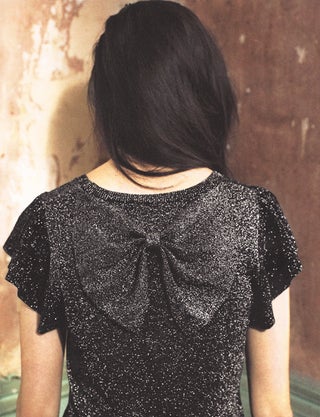 S
This sweater is kind of cute, even if you suspect it might be itchy.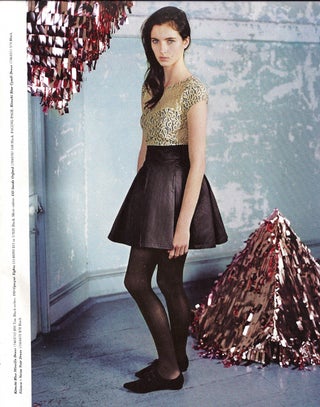 S
God I am a sucker for a girlish dress. I grew up on Alice in Wonderland, Dorothy and Shirley Temple, and there's a part of me that can't let go of the classic, full-skirted silhouette. Advanced users can add a headband for full-on Blair Waldorf.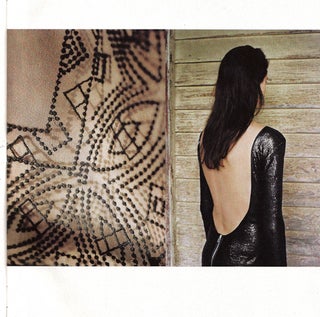 S
Then again: Sexy is cool, too.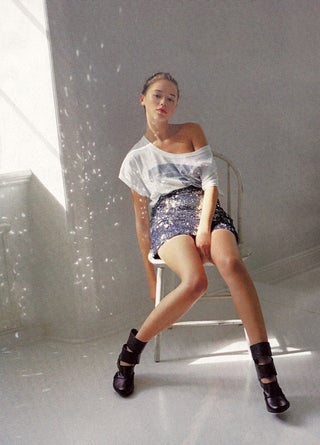 S
There is never a colder, harsher light than that of the sun on January First. May as well throw on some sequins and drink all the champagne yourself, sweetie. They're not coming.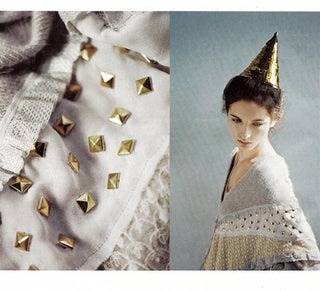 S
"One is the loneliest number… I tried to cry into my poncho, but I stabbed myself in the eye with a stud."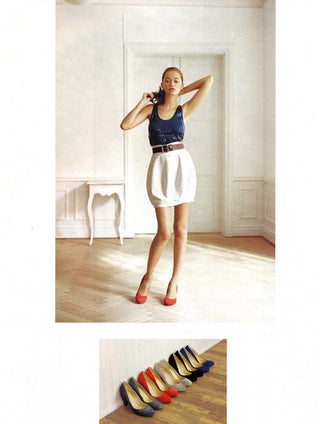 S
Oh, hello. I love you. No, not you. I'm talking to your red suede shoes. Gimme.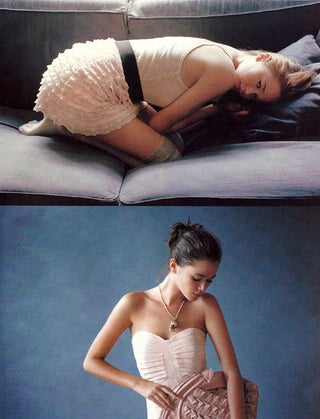 S
Sometimes I hate UO, but everything here looks really goregous, even though these models are doing their best to hide the awesome from us.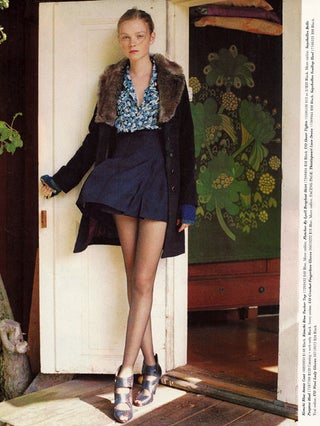 S
Wow. Wow! Yes on the coat, the blouse, the skirt and the floral wall hanging. No on the shoes, but everything else is so great, I'm in a forgiving mood.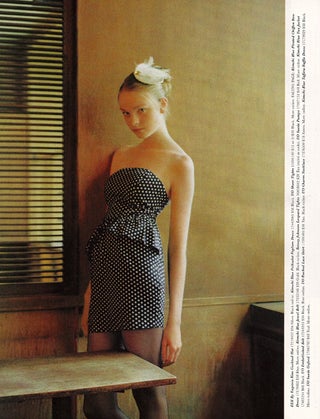 S
Sorry, I only have one word for this, and it is: CUUUUUUTE!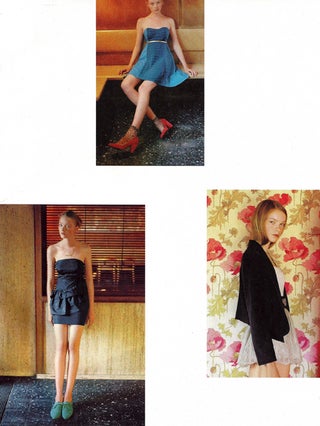 S
Sigh. I like everything here, too! What is going on? Has UO changed? Right when I was counting on its overwrought fuggery?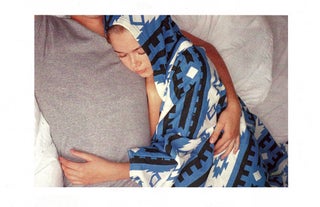 S
Oh. Hideous Hipster Slanket Thingy. I knew UO would not disappoint.
Urban Outfitters [Official Site]
Earlier: Entertainment Earth: Bring Christian Bale & Joan Jett Home For Christmas
Harry & David's Merry, Mouth-Watering Christmas With A Crunch
Free People: Let's Pretend It's The Summer Of '69
Anthropologie's Hazy Shade Of Winter
Fetchdog, Drs Fosters & Smith: Howliday Humiliation For Dogs & Cats
Dear Santa: Have You Seen The December J. Crew?
Barneys: Wooing With Witticisms & Wallet-Emptying Wares
Ashro: Stop Being Such A Slob And Get Yourself A Suit, Hat & Wig