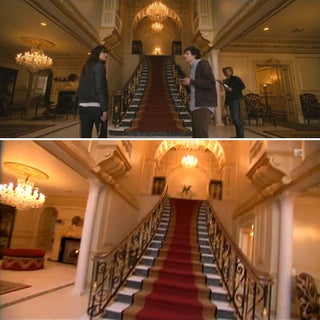 S
In Zombieland, the survivors of the zombie apocalypse camp out at the L.A. mansion of a famous actor (who plays himself in the film). The house used for the scenes actually belongs to RHOA's Kim's "Big Poppa" Lee Najjar.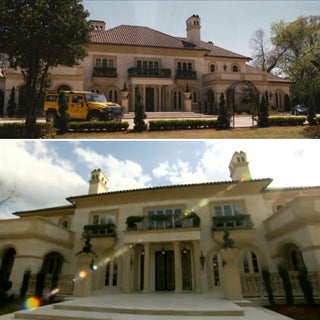 S
I immediately recognized the grand stairway in the foyer (the previous image) from the episode of Teen Cribs that featured Najjar's home, and a tour given by two of his children. It looks as if all the exteriors and interiors were shot in his home. (The top images are from Zombieland and the bottom are from Teen Cribs.)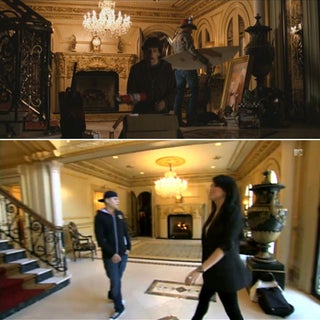 S
They even left most of Najjar's furnishings in the home, like this giant urn.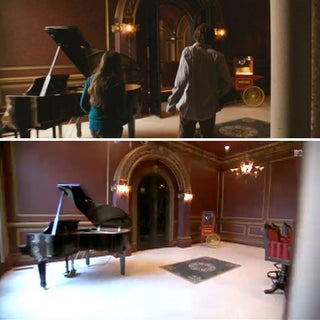 S
The piano and popcorn stand are in the room leading to the home theater…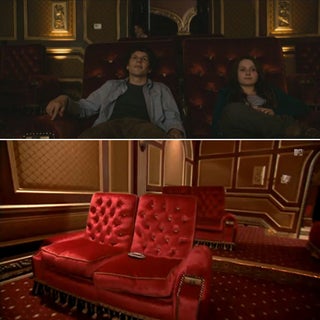 S
…Which also appeared in the film.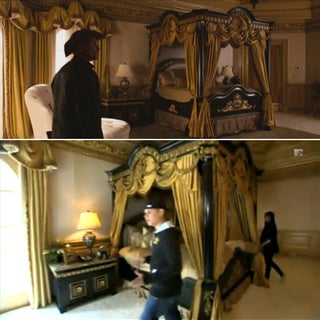 S
This is the master bedroom that Najjar shares with his wife (um…sometimes) who is also named Kim. Creepy, I know.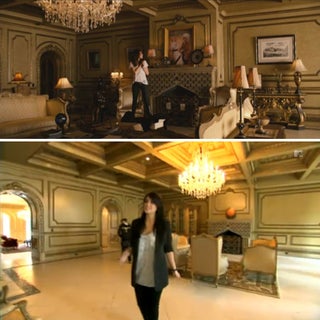 S
Most of the scenes were shot in the Najjar's ballroom, which was padded out with some more furnishings and art for the film.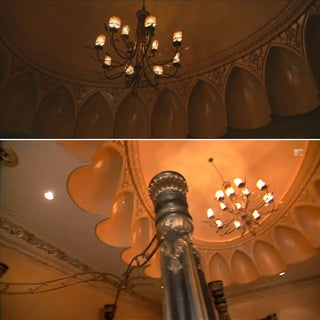 S
This elaborate ceiling was prominently featured in the movie.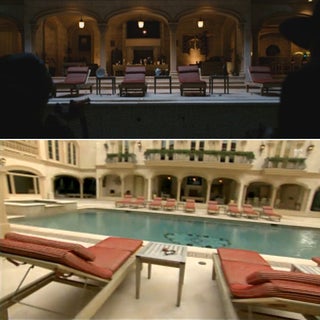 S
As was the outdoor area by the pool.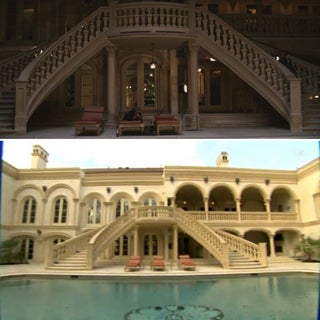 S
It's where Woody Harrelson gives Abigail Breslin target practice pointers. Najjar recently put this property up for sale, with an asking price of $25 million.