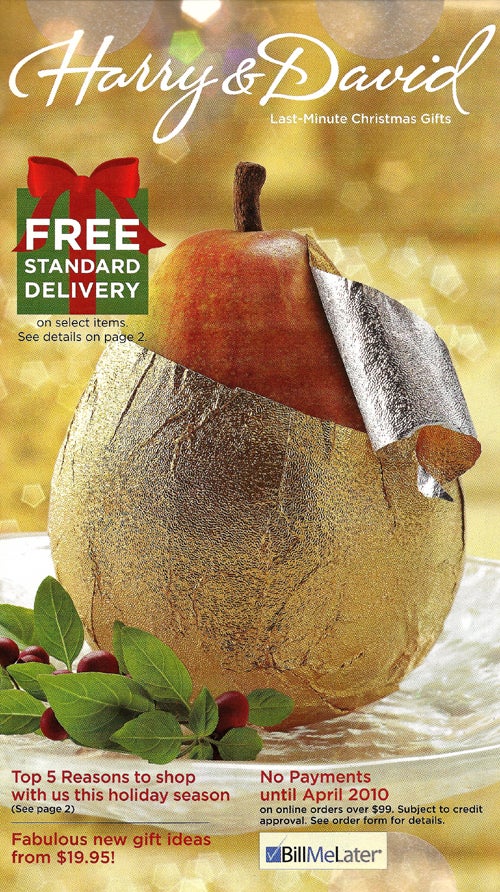 S
The fruit in the Harry & David catalog may not appeal to you, but what about cookies? Cheesecake? Peppermint bark!?!?! Ugh. So hungry right now.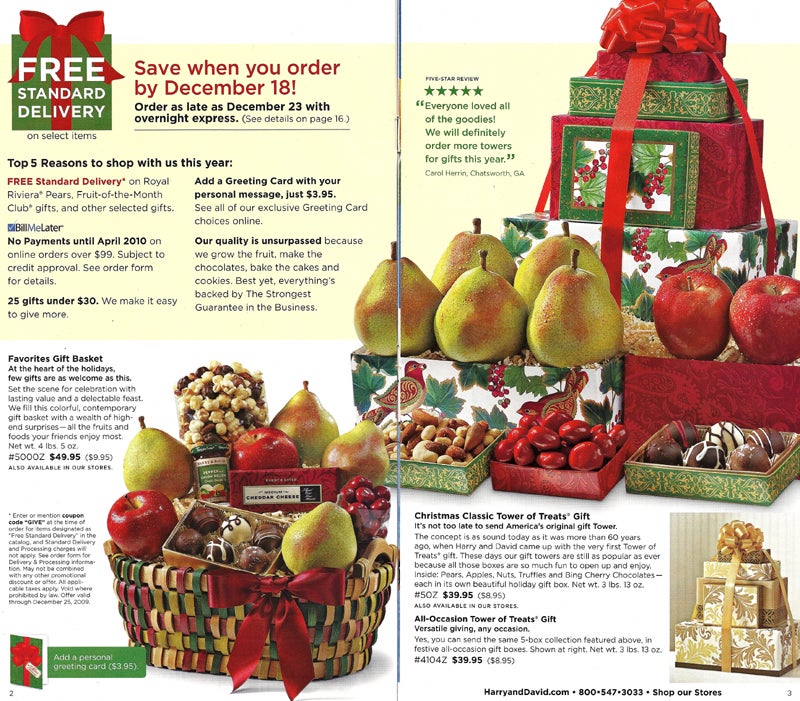 S
You will "save" if you buy right now! There must be someone in your life who needs a "Tower Of Treats." In my case, that person appears to be me.
click "full size" to enlarge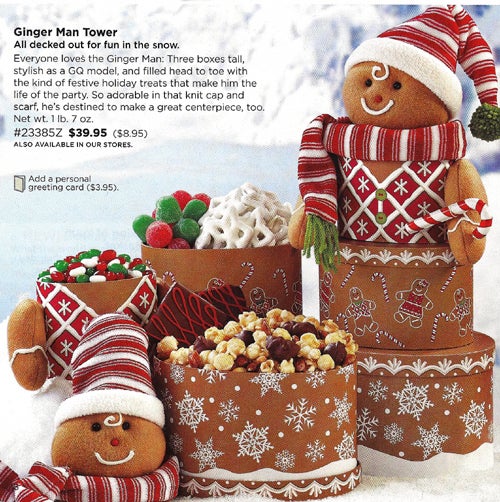 S
Aw, the Gingerbread Man is adorable. Wait: You have to take his head off to get to the treats? Hmm. I guess that is the fate of all Gingerbread Men and Women. More important: I spy yogurt-covered pretzels. Mmmm.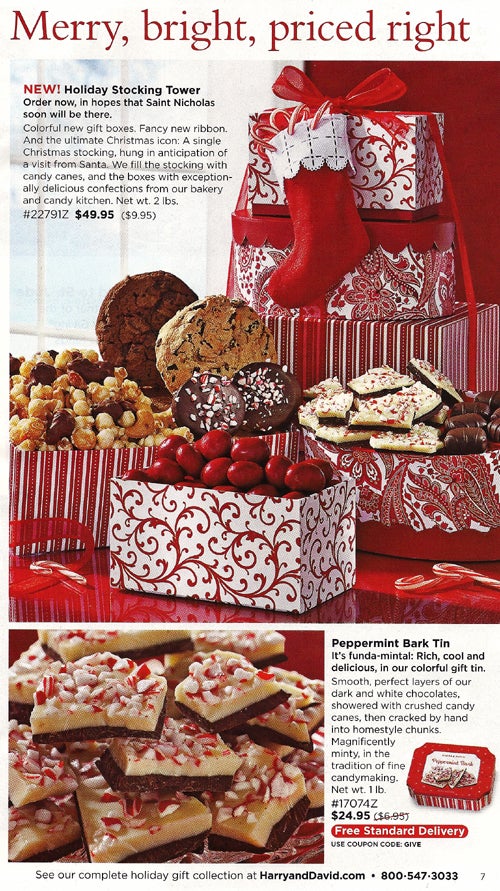 S
Look at the size of that chocolate chip cookie. Look at it. Then turn your attention to the true Christmas miracle: Peppermint bark.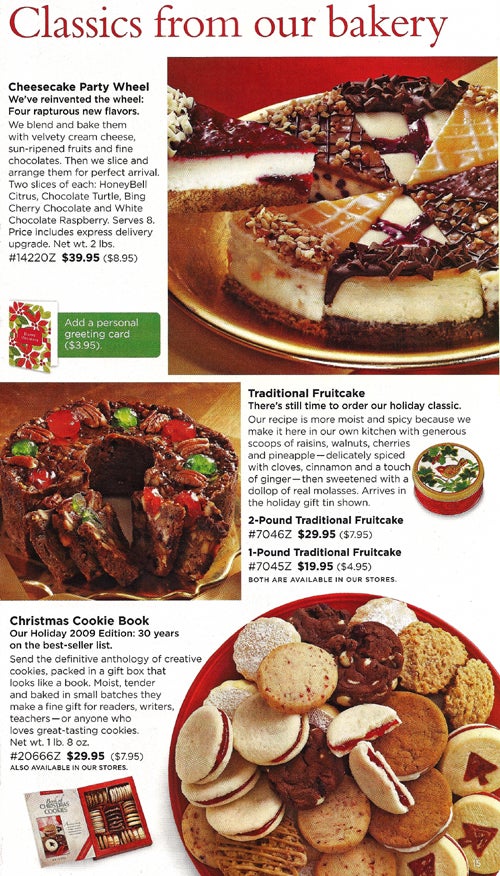 S
Ignore the fruitcake and focus on the Cheesecake Party Wheel. Ask yourself this: Would you like to make a reservation for a party of one?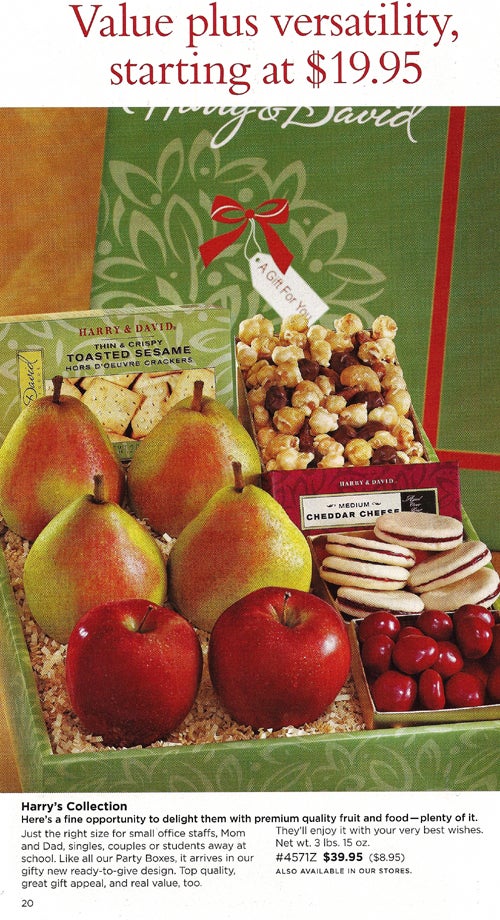 S
Fruit paired with cheese and crackers and then a side of popcorn, with cookies and candies for dessert? This is a full meal.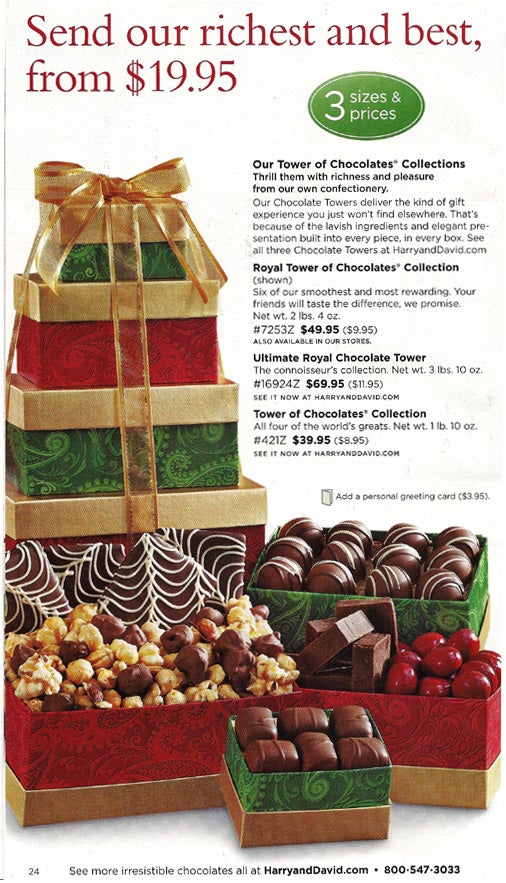 S
A Tower of Chocolates, however, has my name all over it.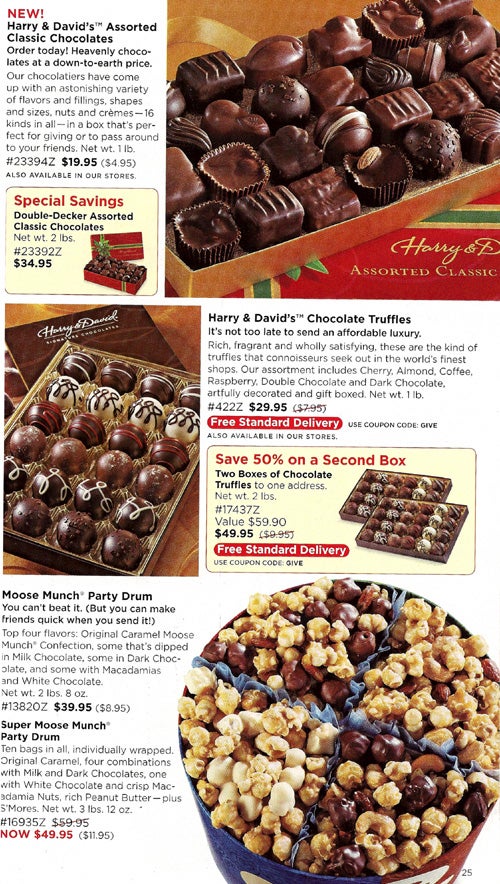 S
Salty and sweet together really gets those taste buds going, Crunch goes so well with creaminess, and vice-versa. You can nibble, gobble, savor and… um, what were we talking about?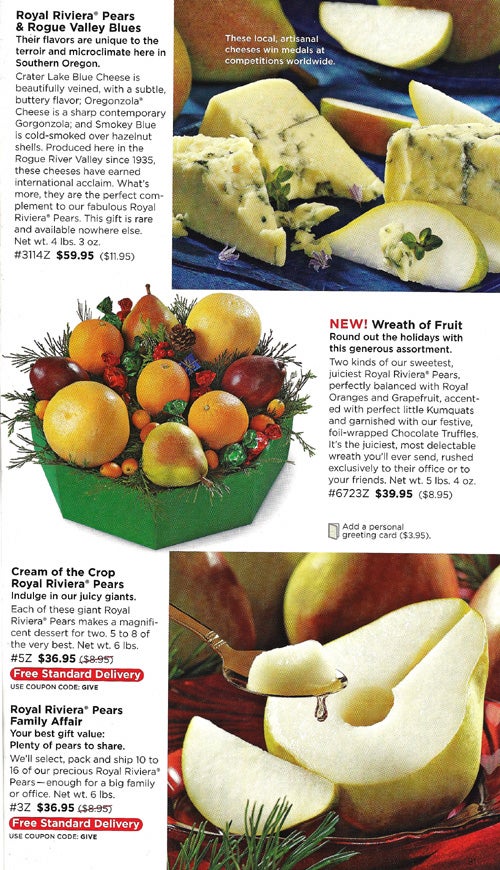 S
Damn. Forget what I said about fruit not being appealing. That pear looks juicy.
Harry & David [Official Site]
Earlier: Dean & Deluca Thanksgiving: Mouth-Watering, Wallet-Emptying
Mackenzie: Hot, Steamy, Scrumptious Food Porn
Related: Free People: Let's Pretend It's The Summer Of '69
Anthropologie's Hazy Shade Of Winter
Fetchdog, Drs Fosters & Smith: Howliday Humiliation For Dogs & Cats