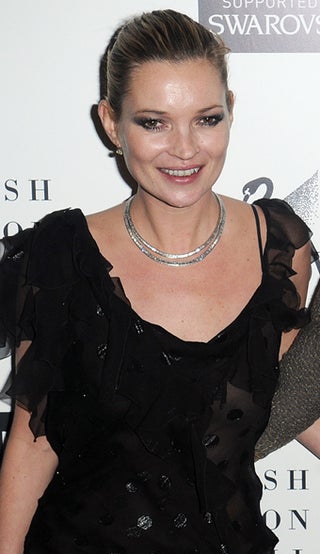 S
When you've got Kate, Jerry, Pixie, Twiggy and a hundred others, you know this is one red-carpet worth the gawking. And last night at the Royal Courts of Justice, they were!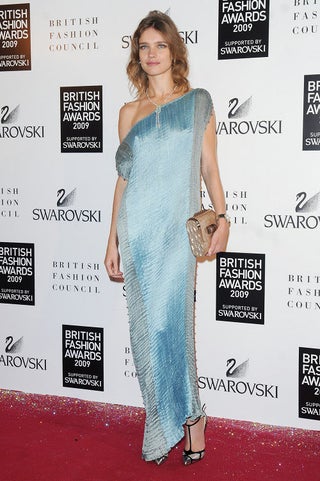 S
On most of us: a hippie curtain. On Natalia Vodianova? Sophisticated perfection.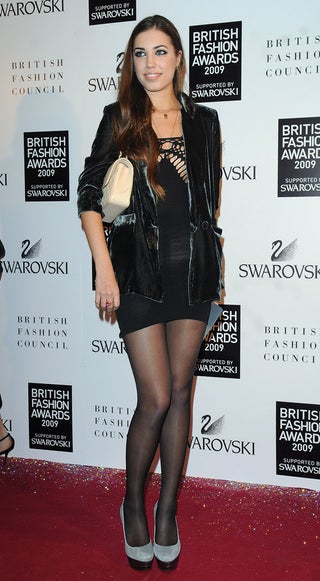 S
Not sure if Amber Le Bon is channeling her mother...or Duran-Duran's "Rio" period.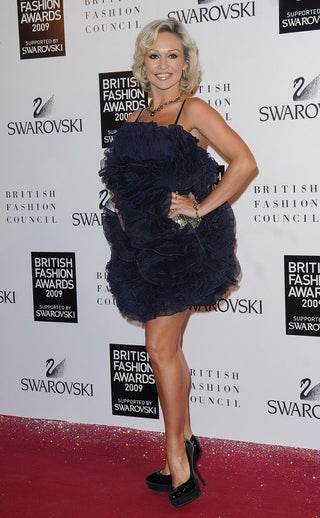 S
Dancer Kristina Rihanoff channels the pompom, which is either always - or never - perfectly appropriate.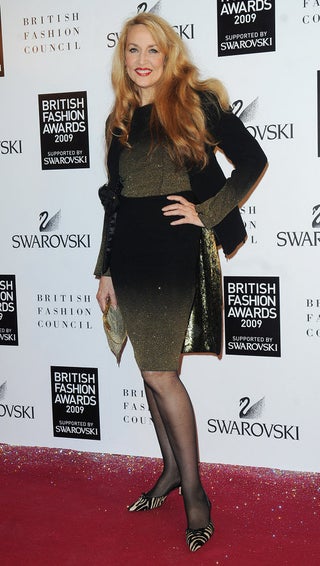 S
It's like 100% of the time, Jerry Hall's wearing an awesome neon sign proclaiming, "you can take the girl our of Texas..."



S
Throw in a little London, and apparently you get Georgia May Hall!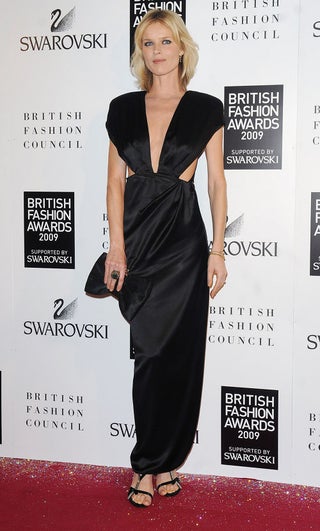 S
Here's the question: are Eva Herzigova ...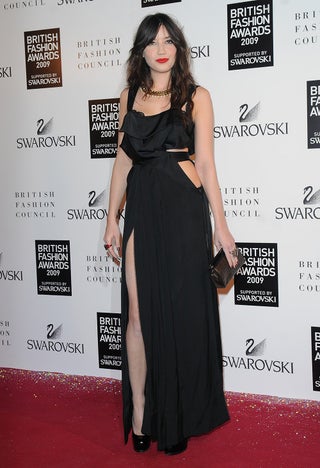 S
...and Daisy Lowe wearing very similar dresses? Okay, only sort of.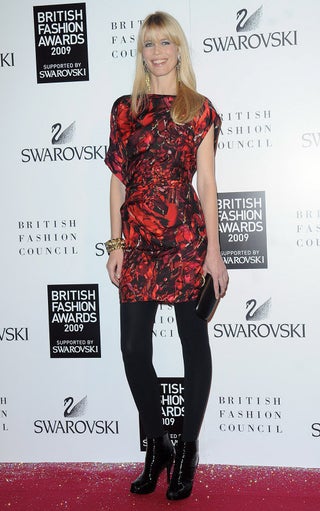 S
Do we love Claudia Schiffer's vaguely festive psychedelia? No. Can we admit she looks amazing it it? Yes.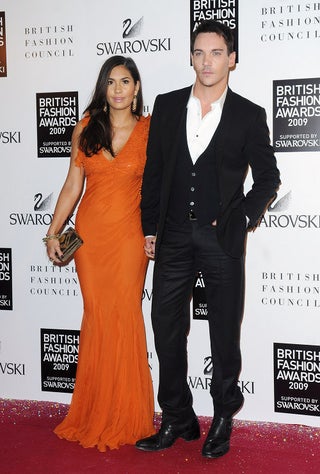 S
It's really hard to look at Jonathan Rhys Meyers the same way after seeing The Tudors, so let's focus on Reena Hammer's "Flaming June" instead.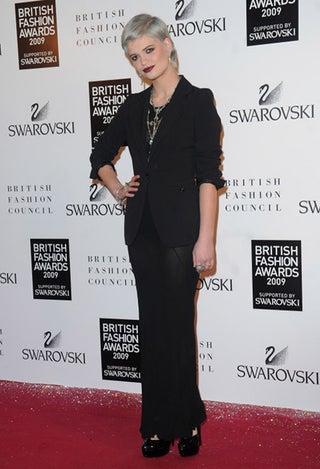 S
Pixie Geldof , or Morticia Sedgwick?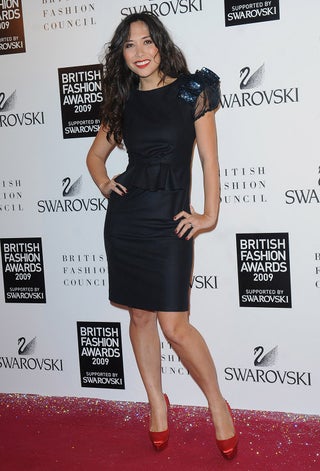 S
There we go! Myleene Klass is like the only one working the sequins trend - at the only time of year when it's actually festive!



S
Why didn't Twiggy whip out this bitch face - or these White Snake leggings - during ANTM?!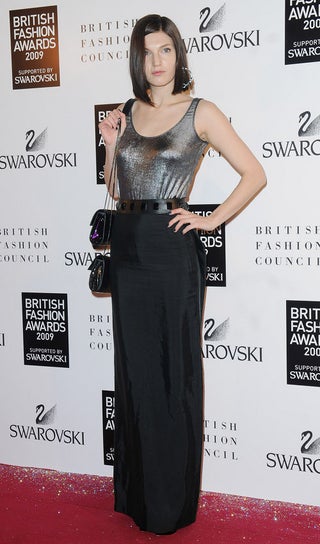 S
Ben Grimes sports the controversial Double Purse.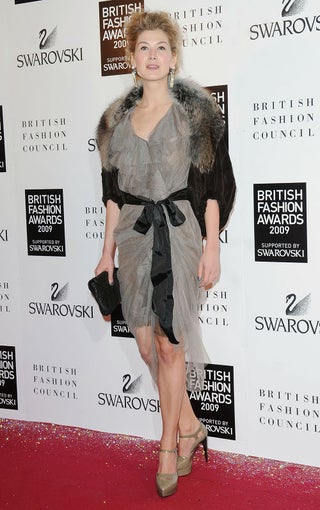 S
I'll admit to loving anyone who played Fanny so well in Love in a Cold Climate, but come on: Rosamund Pike's hon boho on a bender is pretty bewitching!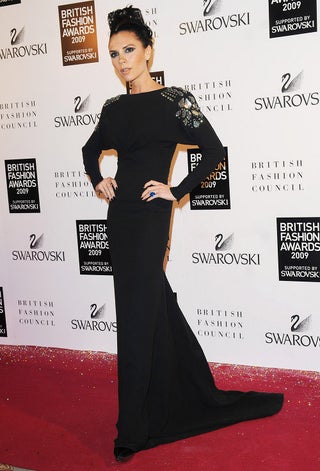 S
How much do you love Victoria Beckham's Nancy-Reagan-goes-ice-skating/goes-to-a-benefit?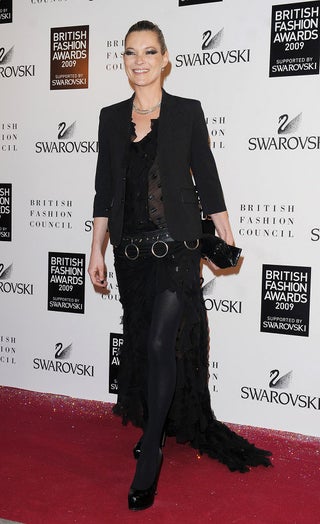 S
The craziest thing? You know this entire ensemble will sell out at Top Shop in like five minutes. And no one is going to look remotely as crazy-cool.