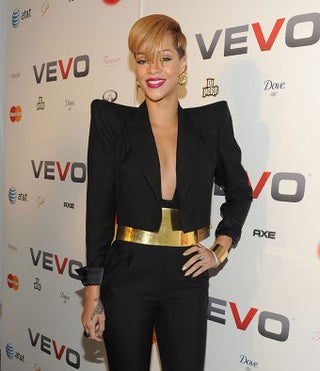 S
The launch of VEVO, a music-video website, at New York's Skylight Studio, brought out a ton of stars. Like, a ton: Sheryl Crow, Rihanna, Ciara, Corinne Bailey Rae, Taylor Swift, Adam Lambert. But...what was it?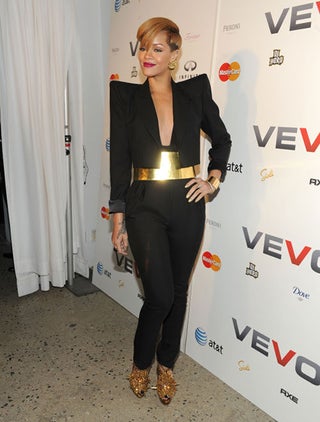 S
Okay, obviously Rihanna's retro-futuristic bellhop is awesome. But what do we think of the metallic hedgehogs on her feet?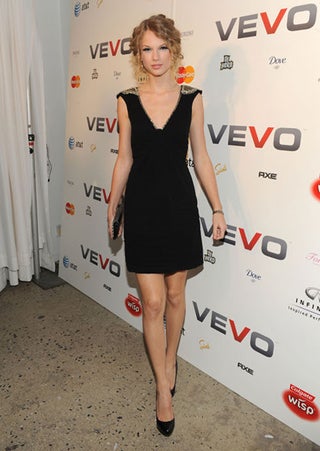 S
Yawn. Taylor Swift is flawless, so what's new?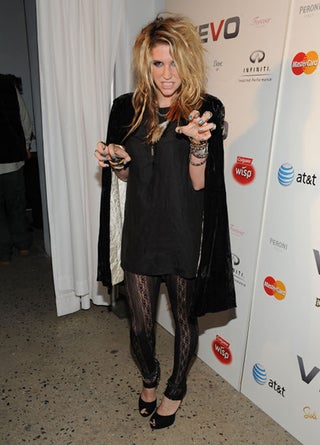 S
Cape: check. Rat's nest: check. Claws: check. Pants:? Ke$ha knew she forgot something.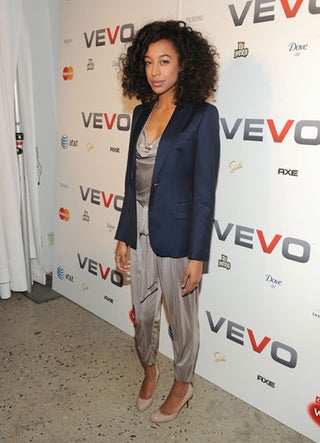 S
Corinne Bailey Rae always pulls off elegant - but interesting. Harder than it sounds.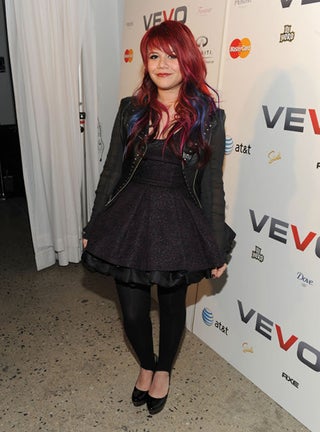 S
Allison Iraheta, apparently, just wants to have fun. Time after time.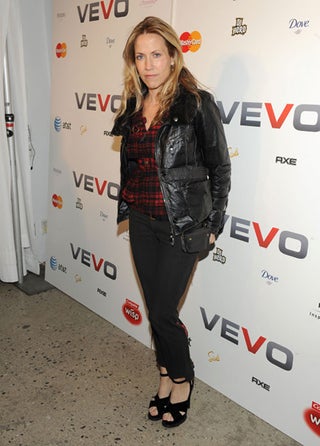 S
Sheryl Crow: James Dean on top, Audrey on the bottom. No wonder she looks agonized.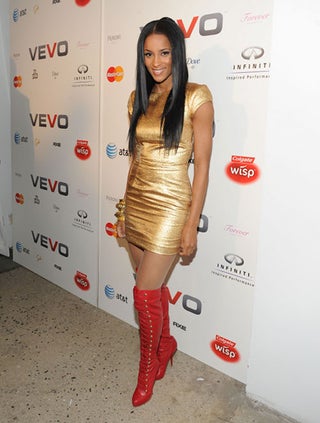 S
The only question? What's Ciara superpower.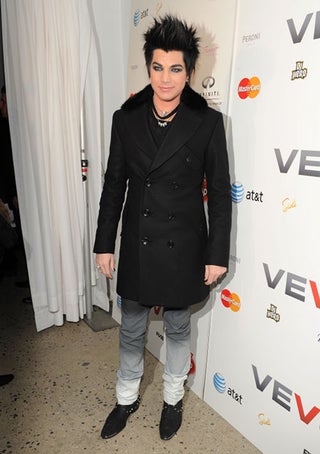 S
It's not just that Adam Lambert's being bold in rocking ombre pants: it's that the white part's on the bottom. This is a man who can afford cabs.


Getty" />