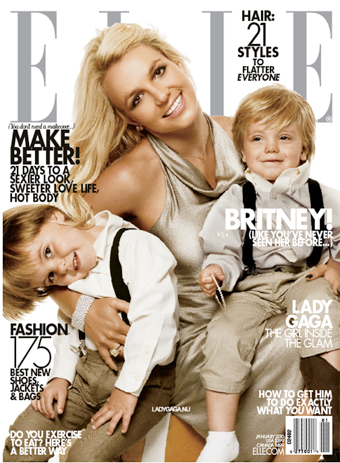 It's that time of month again, when magazines pretend like it's already next month! Or, in this case: Next year. The January 2010 ladymags are already cluttering up the Internet. The same six actresses have swapped covers amongst themselves again.
Natalie Portman on Marie Claire
Representative Quote:
She got to spend three months in France when she was 11, shooting The Professional, and on her days off her mother would take her to Monet's house in Giverny and encourage her to come home and paint a version of what she'd seen. When she traveled to Japan for the premiere of The Professional, her parents insisted on a week off to explore the country. Portman shrugs: "OK, so I didn't really go to high school parties," she says, "and yeah, I didn't touch pot till I was in my 20s. I didn't get flat-out drunk until I went to college. But I think that's a good thing in many ways."
Most Immediately Annoying Cover Line:
"Diet Or Exercise: Which Sheds The Pounds Faster?"
Largest Number On The Cover, And What It Refers To:
275. Which is either the number of brain cells you will shed reading "WHAT'S SO BAD ABOUT BONKING THE BOSS?", or the number of Fabulous Finds To Start The New Year you, mere female, will need to get him in a bonking mood.
Britney Spears on Elle
Elle's Lady Gaga cover might be getting all the attention — but the January issue is actually hitting newsstands with a second cover, featuring Spears and her sons. Golf claps for Britney, everyone! Last time she tried to do an Elle shoot, something terrible happened.