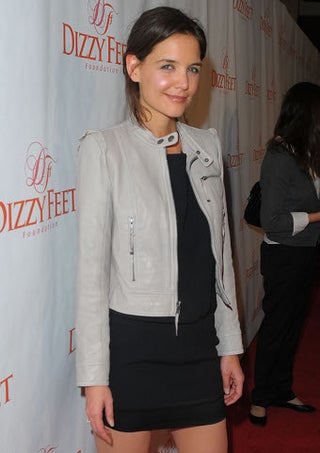 S
Yesterday, the Dizzy Feet Foundation, founded by Nigel Lythgoe, Adam Shankman, Carrie Ann Inaba and Katie Holmes "to help underprivileged young people realize their dream of becoming professional dancers," held its "Inaugural Celebration of Dance" at the Kodak Theatre. Ready?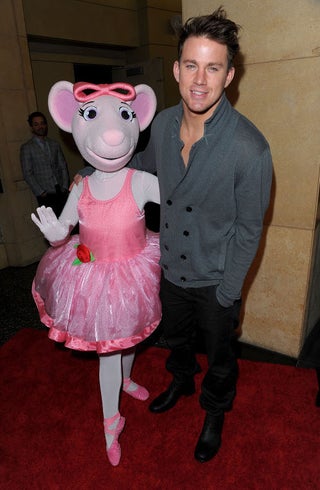 S
"No pictures, please. Channing Tatum and I are just good friends."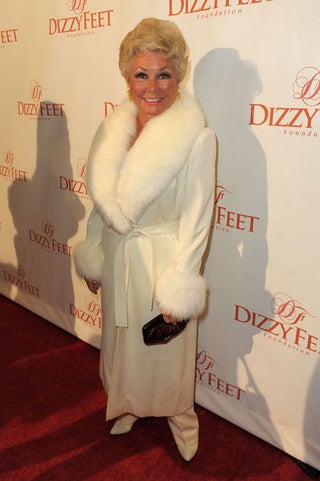 S
"I am the ghost of Christmas past. Bring me an Old-Fashioned, a pack of Luckys and a pair of tap shoes!" (Yes, that is Mitzi "Nurse Nellie Furbush" Gaynor!)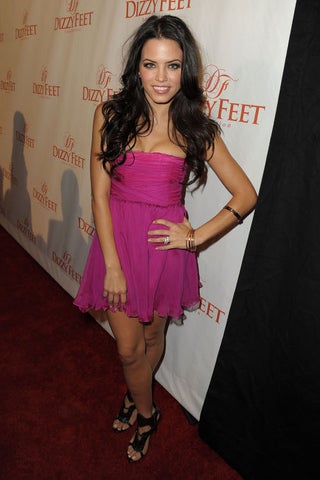 S
Jenna Dewan: "Make this quick. My breasts are trying to escape."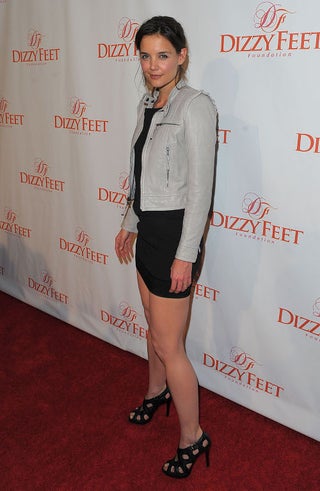 S
Katie Holmes (a Dizzy Feet Foundation founding member) has the look of someone who knows she's about to have to answer questions about Scientology, being a prisoner, and/or her daughter's shoes. In other words, she's poised to flee. (Or else her skirt is just shorter than she realized and she's doing the no-show dance.)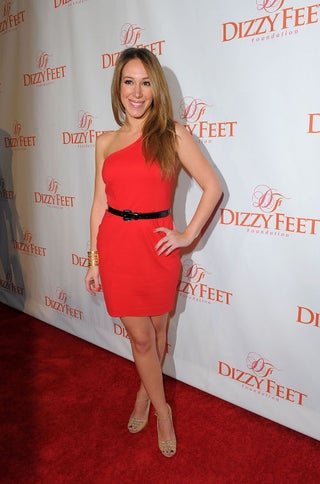 S
Haylie Duff: holiday-party-ready. All she needs is one of those sparkly sweaters!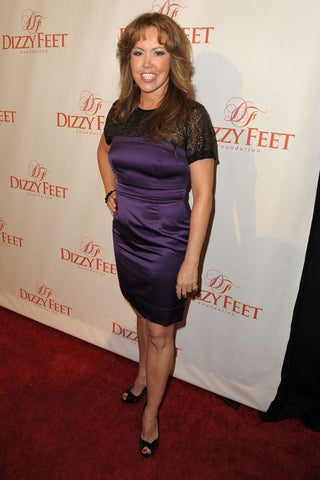 S
Mary Murphy is either sporting a dress that looks like a strapless mini over a tee, or a strapless mini over a tee. It's a philosophical and aesthetic conundrum.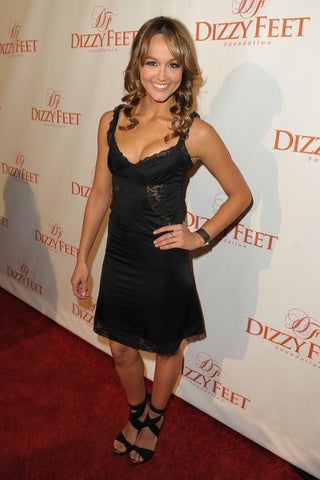 S
Sharni Vinson says: "Cat on a Hot Tin Roof auditions, this way?"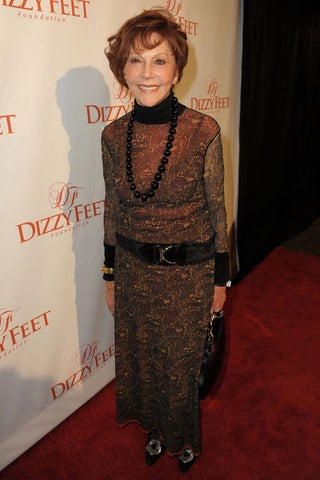 S
Philanthropist Glorya Kaufman has, with her multiple good works, earned the right to wear a see-through housecoat if she so chooses. And to spell her name with a "Y."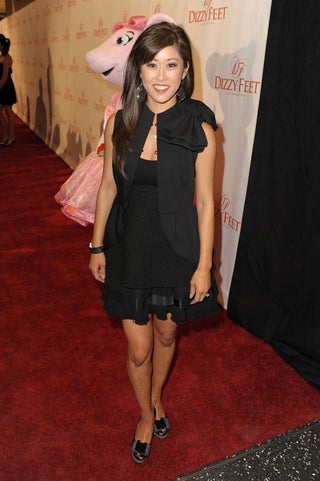 S
Kristi Yamaguchi: "What? I like bows."


[Images via Getty]