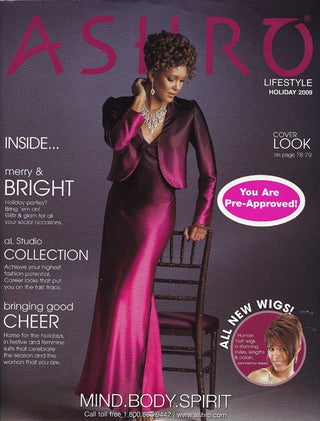 S
Welcome To Ashro, where a lady dresses like a lady and there is no such thing as too matchy-matchy.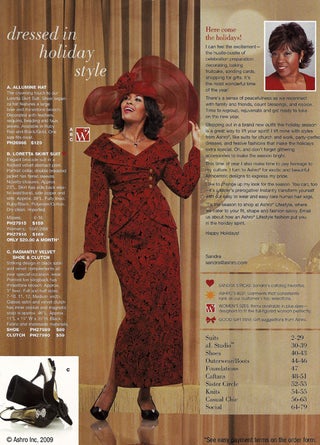 S
Whatever you're planning to wear to your company Christmas party is nowhere near as good as this. A red suit is clearly what your life has been lacking. Don't like this one?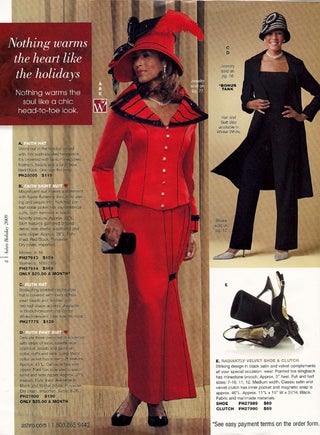 S
Try one like this instead.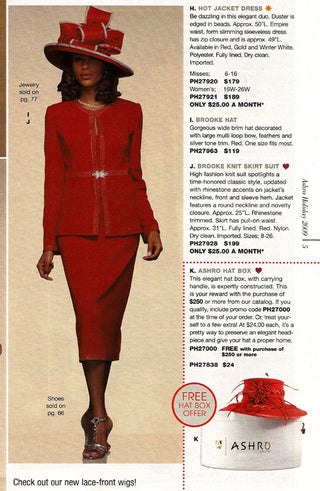 S
Or this.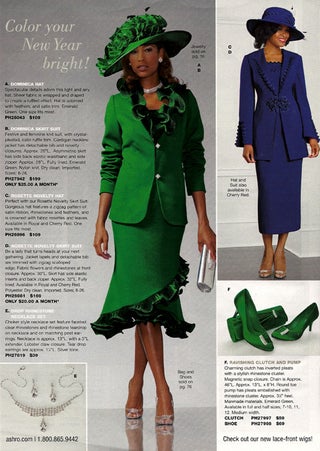 S
Or perhaps emerald green is more your thing.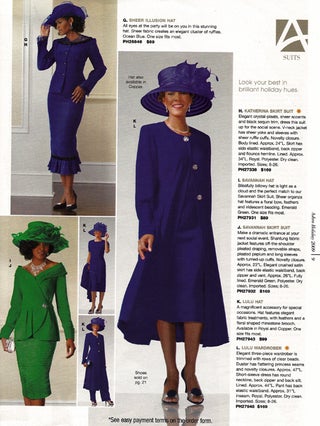 S
It goes on like this for pages and pages and pages! After a while, you start wearing down — believing that, yes, what you need to be wearing is a fancy skirt suit and a hat.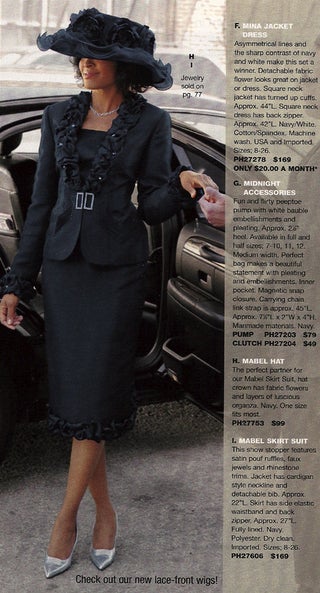 S
An elegant black ensemble is probably what I'd choose. No word on whether it comes with Jeeves, to help you out of cars.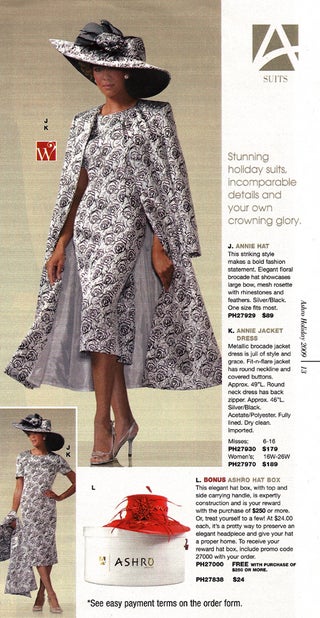 S
All-over floral worries me. And I am, admittedly, a magpie maximalist: I like sequins and flowers and rhinestones and doodads. But I fear that wearing something like this would make me look like the new Von Trapp nanny who's gotten into the curtains. Or wallpaper.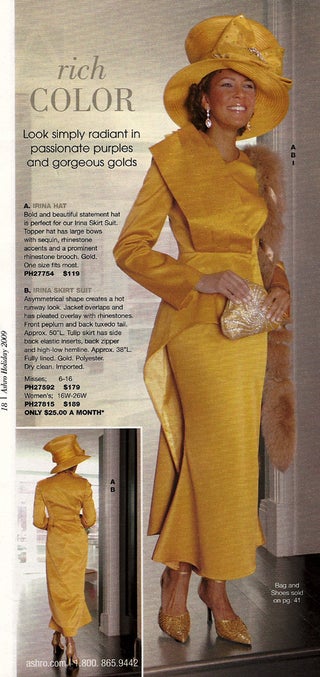 S
Statuesque posture, unshakable confidence: Required; not included.

S
Sometimes overtly "feminine" fashion — adorned with flower blooms or buds and other veiled vaginal references — can be delicate, demure… almost weak. This, for some reason, reads "strength." …And "vulva-esque."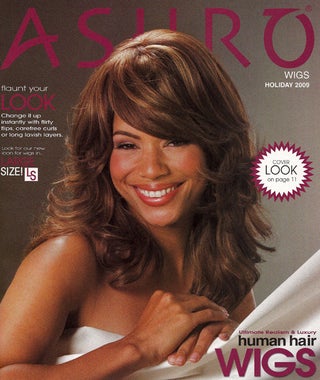 S
Did I mention that Ashro has a wig section?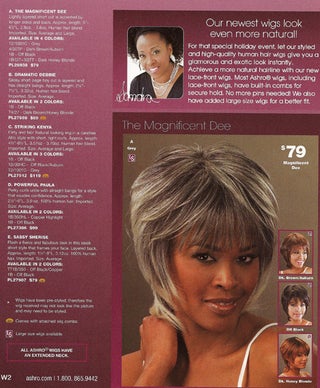 S
Man, I love that the wigs come in gray. That means that somewhere out there, some sassy grandma is wearing this sassy cut.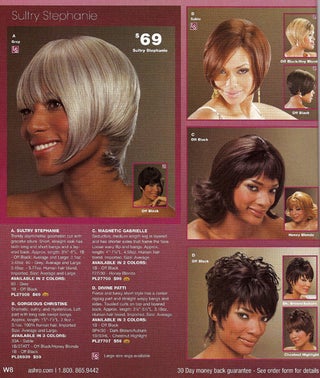 S
Asymmetrical even!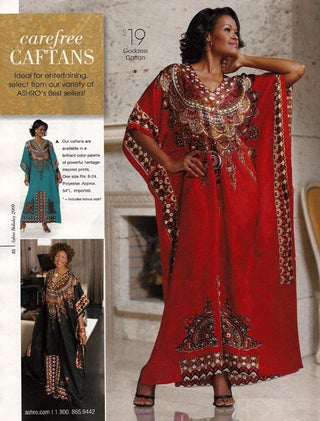 S
So, here's why I have the Ashro catalog: I once ordered a caftan. To blog from home in. Feels slightly more appropriate than pajamas when the UPS guy shows up.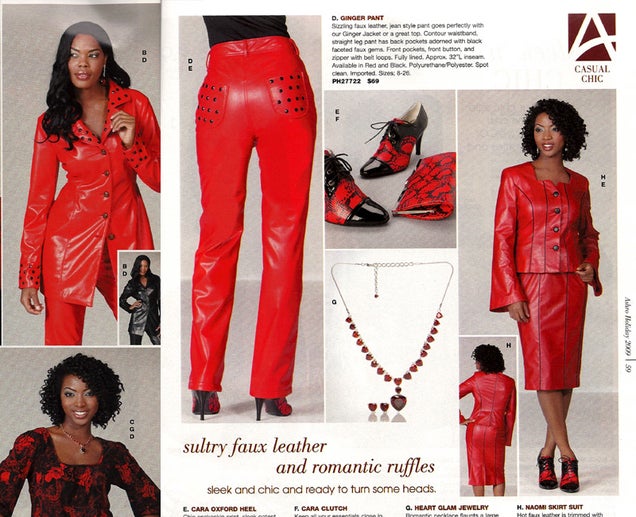 S
I can't vouch for the "approrpriate-ness" of the other casual wear Ashro offers, however…
Ashro [Official Site]
Earlier: 19 Crappy & Crazy Christmas Gifts From Sky Mall
Dean & Deluca Thanksgiving: Mouth-Watering, Wallet-Emptying
All previous catalog posts