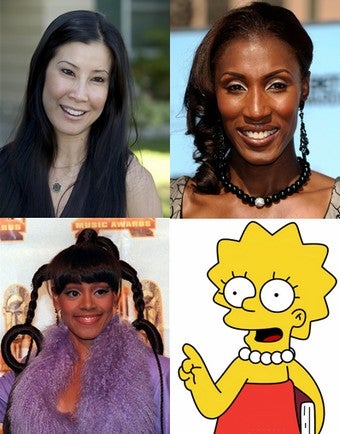 The name Lisa conjures up visions of lip gloss and My Little Ponies, but Lisas aren't necessarily ditsy — even if they sometimes seem that way.
It's partly the sound of the name — that soft l, that sibilant s — that makes Lisa sound kind of ditsy and insubstantial. And it's partly the association with Lisa Frank that makes me think of Lisas as obsessed with pink and unicorns and not much else. To me, Lisa is a bit of an airhead name. She's a hot girl, and she puts a lot of effort into her hotness — practicing her hair flip, applying and reapplying her mascara in homeroom. As a result, she doesn't have a lot of time for other pursuits — like, say, reading. She chews gum, she knows a lot about TV, she has a Valley-girl accent no matter where she's from. She definitely dots her i's with hearts.
But a quick look at famous Lisas blows my Lisa prejudices right out of the water. We have, for instance, journalist Lisa Ling, whose impassioned pleas for the release of her sister Laura from North Korea were anything but airheaded. There's Lisa Leslie, the first woman to dunk in the WNBA, who's been outspoken about girls and sports. Lisa "Left Eye" Lopes of TLC — who used to wear a condom over her left eye to promote safe sex — had her problems, but ditsiness wasn't one of them. And, of course, one of pop culture's most famous Lisas is Lisa Simpson, the brains and conscience of her entire family.