When we heard Marc Jacobs and Daphne Guinness were behind the launch of NARS 15X15, a project to celebrate 15 years of NARS at Industria Superstudio, we knew it would be one weird night. We had no idea....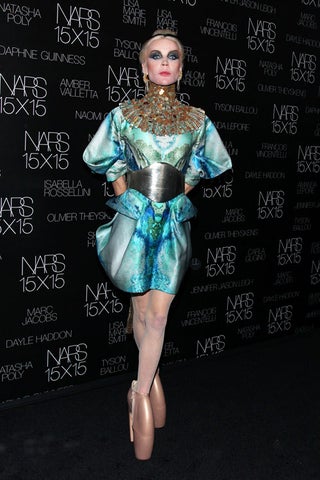 S
The question on everyone's lips: did Daphne deliver? Oh, hell yes.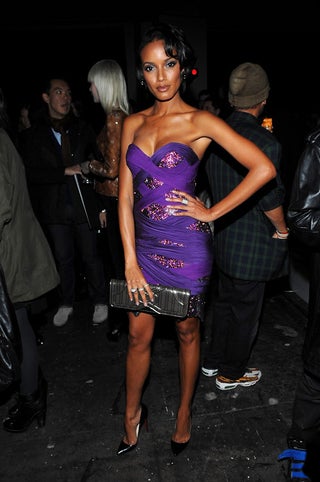 S
Hey, if, like Selita Ebanks, I were one of the most beautiful women in the world, I'd use my powers to pull off highly risky numbers too.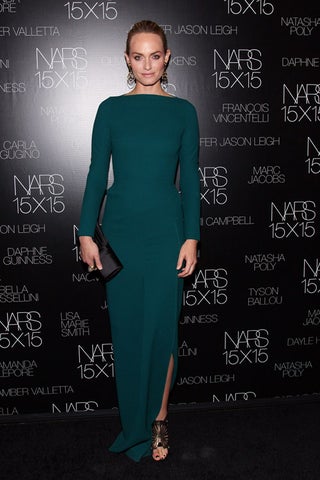 S
Amber Valletta is well on her way to another slot on the highly prestigious "year's best getups" list.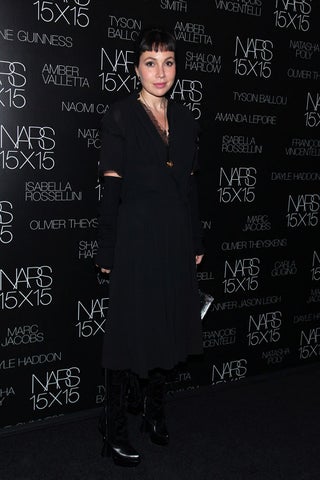 S
Fabiola Beracasa joins the Miuccia Prada school of enlightened frumpiness. Dig the Stevie Smith frock.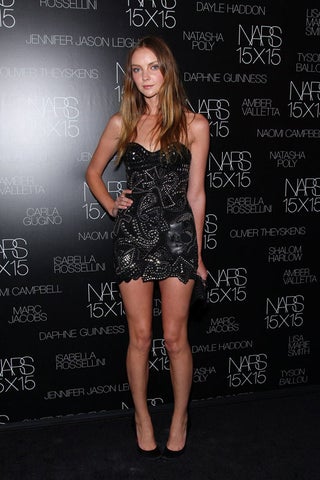 S
Model Heather Marks is apparently a fan of Fair Warning-era Van Halen.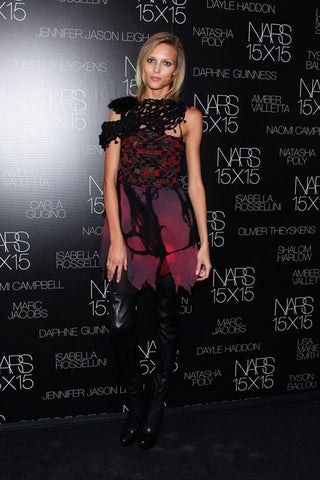 S
Model Anja Rubik channels one of those handcrafted fairy dolls from the pages of Doll Reader.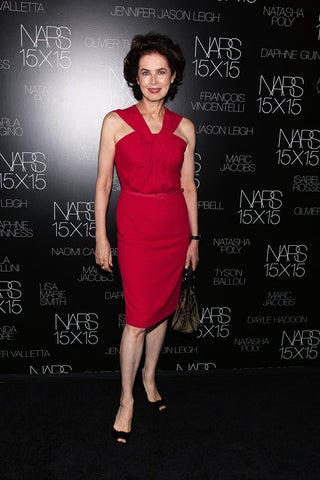 S
Dayle Haddon represents old-schools socialites everywhere.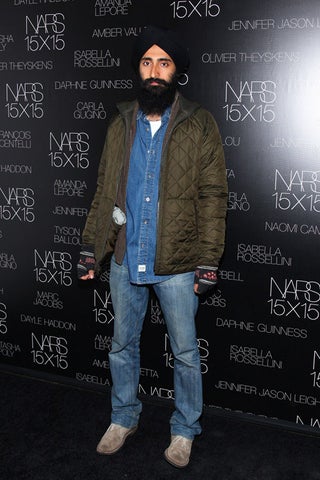 S
Waris Ahluwalia is a jewelry designer, man-about-town and regular in Wes Anderson films. That's why he can dress like he's guesting on an episode of Extreme Makeover: Home Edition.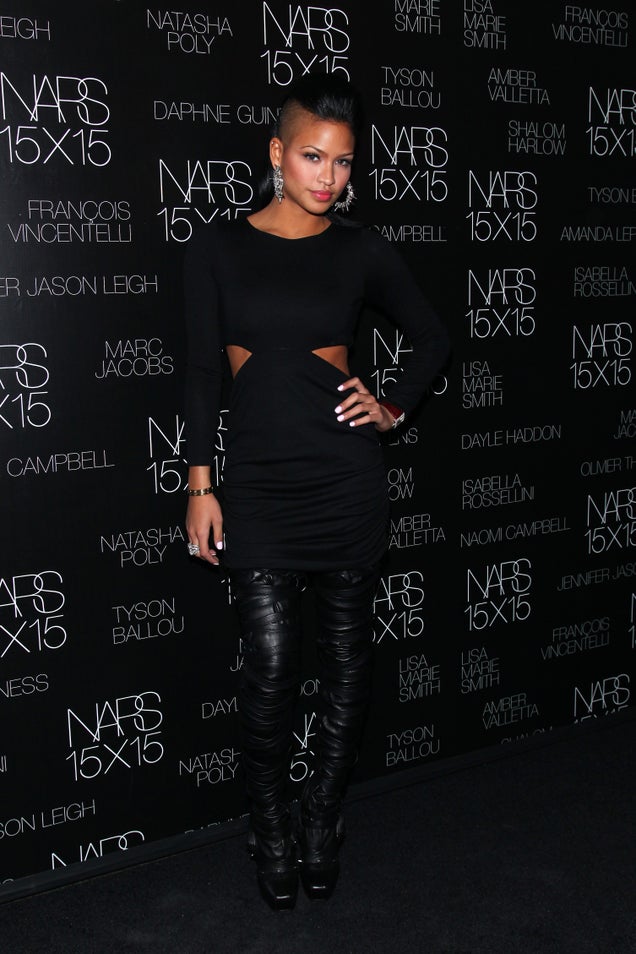 S
Cassie: the Camel with the Wrinkled Knees called. He wants his wrinkled knees back.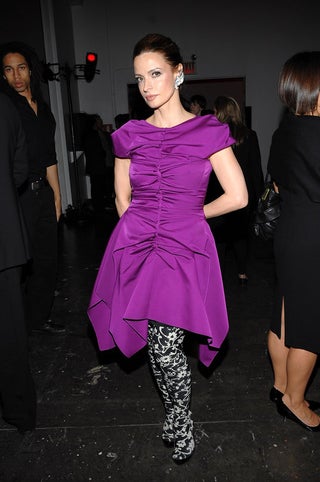 S
Lisa Marie Smith's tights are really...I mean, that gathering is strikingly...I'm sorry, I can't take my eyes off the guy vogueing in the corner.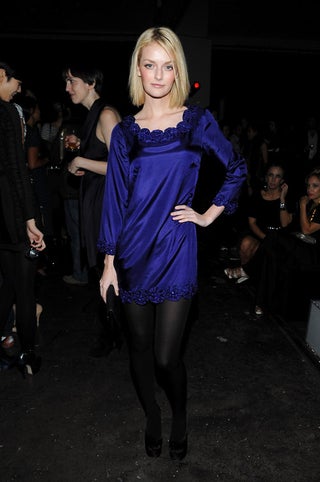 S
Far be it from me to argue with someone who's had a guest spot on Gossip Girl, but Lydia Hearst's mod nightgown looks like a mod nightgown. Not that there's anything wrong with that.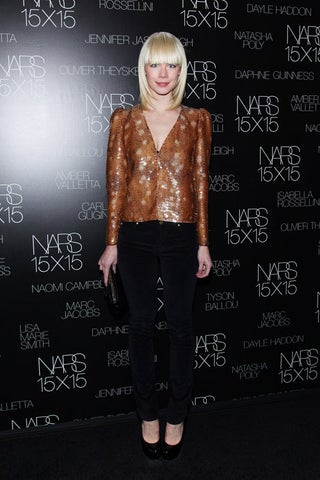 S
Erin Fetherston has the knowing, power-mad look of one who's skinned a bunch of snakes and is hoping to gain their powers through wearing their skins. You know, that look.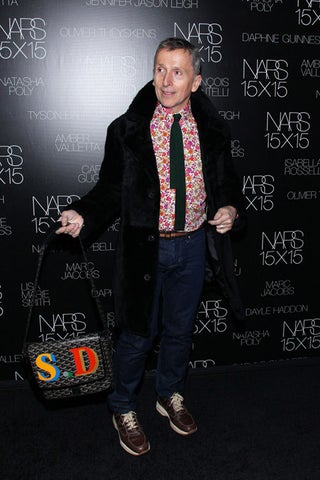 S
Simon Doonan, in classic Simon Doonan costume.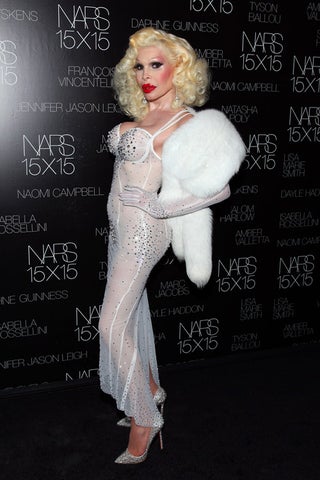 S
Amanda Lepore, a famed NYC drag diva, adds glamour to any occasion.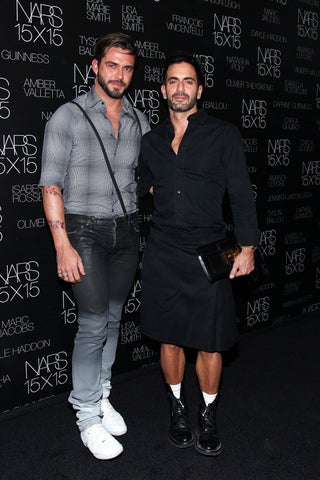 S
Men of the hour: Marc Jacobs and Lorenzo Martone. And maybe I'm just really used to the kilt, but it's the shadow-fade jeans that are grabbing my attention.


Getty" />