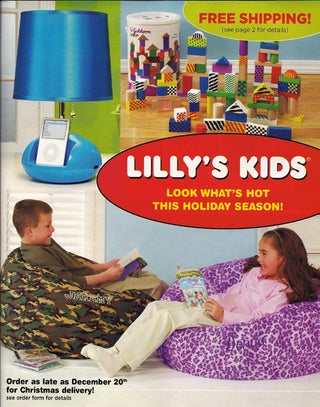 S
There are many lessons to be learned in the Lilly's Kids Holiday catalog, with stuff for kids ages 2 and up! For instance: Some toys/jobs are for girls, while other toys/jobs are for boys.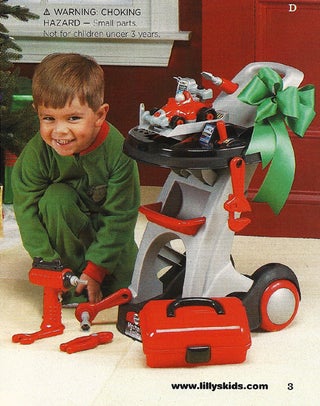 S
Car repair? That's for boys. That look on his face says: "I'm thinking about overcharging you."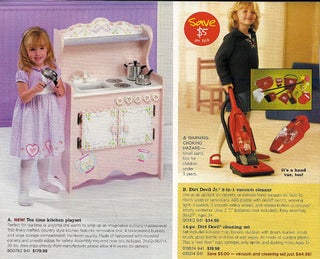 S
Cooking and cleaning? That's for girls. The young lady on the left might also be discovering that a frying pan can double as a weapon, but that's for advanced users.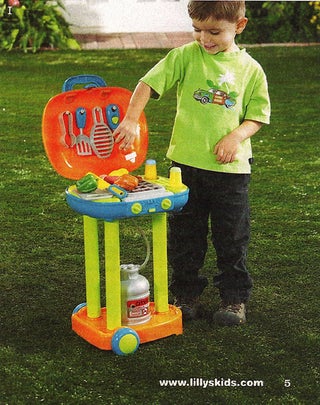 S
Grilling? That's for boys. Even though cooking on a stove is for girls, if you cook with fire, you're following our ancestor, Homo Erectus. Early Man, not Early Woman!

S
Playing with your food is something both girls and boys can do; although only girls work at McDonald's.
Related: When I was four, I loved McDonald's intensely and thought it was a burger and shake heaven on earth. So when a teacher asked me — the only black kid in my pre-k class — what I wanted to do when I grew up, I said "work at McDonald's." My mom witnessed this interaction and, I think, almost died of disappointment.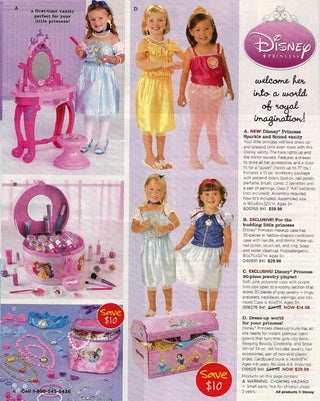 S
Being a pretty princess, wearing make-up and jewelry? That's for girls.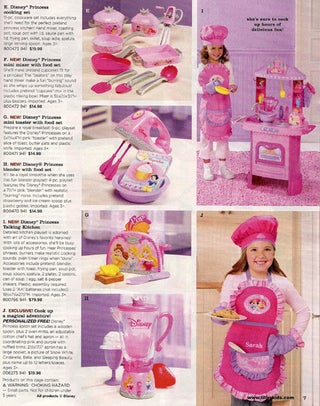 S
And just because you're a princess doesn't mean you shouldn't bake, make toast or blend a smoothie. Duh. That's what girls do.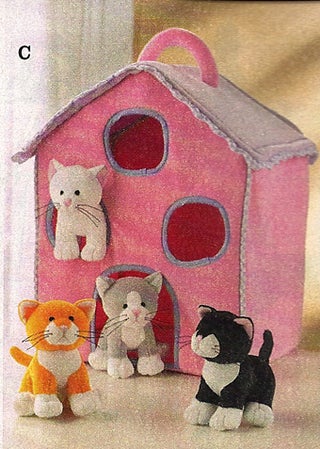 S
A plush pet condo, for girls ages 2 and up. Because it's never too early to be a crazy cat lady!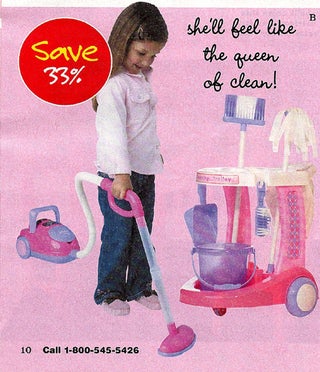 S
Something all girls look forward to: Graduating from a baking princess to a Queen Of Clean. Maybe someday she'll be in one of those sad mop commercials Sarah Haskins is always making fun of.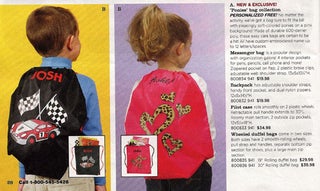 S
Don't tell Danica Patrick, but car racing is for boys. Falling in love is for girls.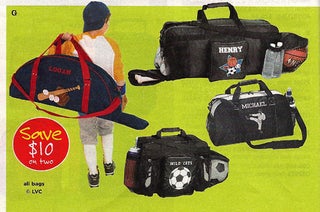 S
Sports are for boys.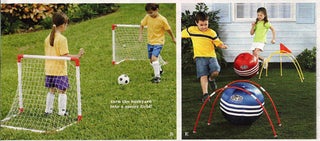 S
Except soccer. Girls can play soccer. And whatever that other thing is.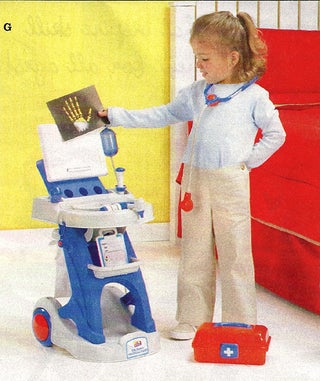 S

OMG progress: Girls can be doctors! Or star in primetime medical dramas!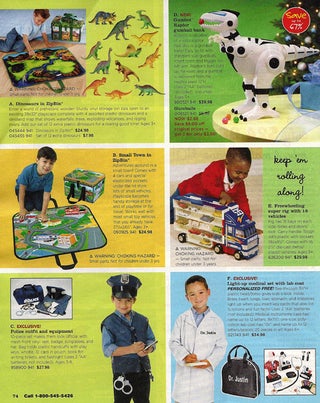 S

But boys can be paleontologists, truckers, law enforcement officials or doctors.


Lilly's Kids [Official Site]
Earlier: All previous catalog posts