Ugh. Seriously.
I have to say, it was pretty cool that the designers went to the Getty Center. I've been, and I think it's spectacular, and the trip almost made it seem like the old Project Runway was back — when contestants would be inspired by architecture, art or Postal Service uniforms. That said, the clothes that came out of this challenge were atrocious. These people have got to be some of the WORST the show has ever had. Where's the dreamy romance, a la Leanne? The couture drama, courtesy of Christian Siriano?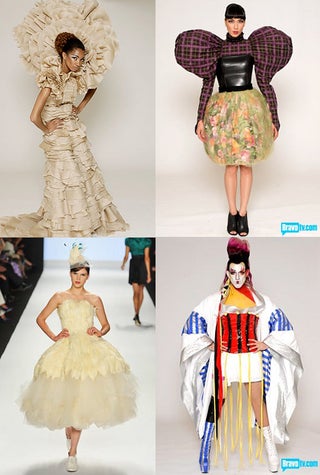 S
Where is anything that looks like this?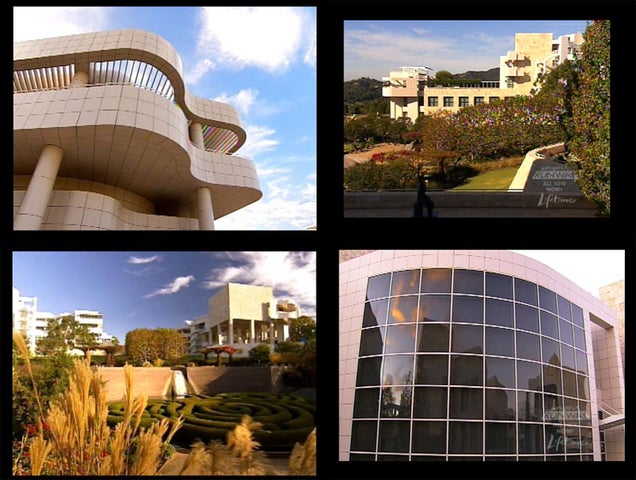 S
Anyway. Althea was inspired by the architecture of the Getty.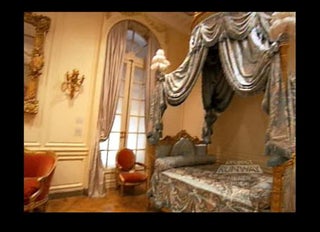 S
Carol Hannah was into one specific Frenchy French bed.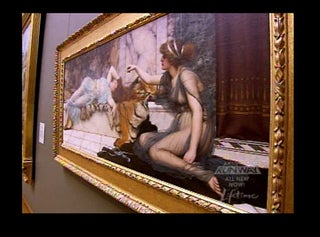 S
Irina liked this painting, with its different textures: Fur, marble, flesh and sheer dresses.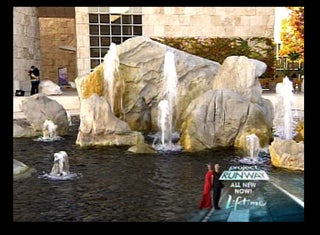 S
Christopher was inspired by a fountain: Specifically, the rocks. And the algae.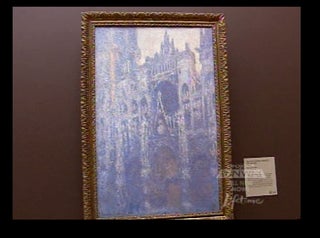 S
Gordana was moved by Monet.


Of course, putting the inspiration in action was mostly a disaster. Tim thought Irina's fur was apacalypto.


Tim Gunn: Perplexed by preposterous, problematic pebbley puckery panels.


Christopher painted himself as a martyr, saying "I know who I am, I'm the wacky weird guy." Wacky? No. Repetitive? Maybe.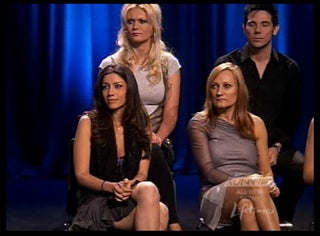 S
Anyway, the runway was rough. Did you catch the look Althea gave Irina's dress?


Guest judges Cynthia Rowley and Cindy Crawford joined Nina and Heidi in trashing Irina's dress… Or at least, the styling. And the length.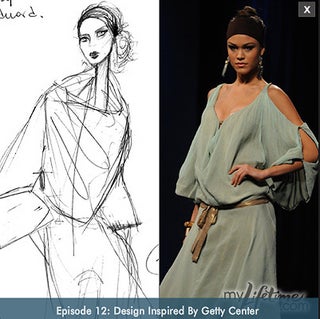 S
But guess what? Irina was the first one to be told she was going to fashion week. Were you rooting for her? I wasn't.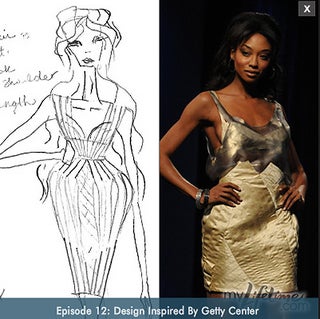 S
Althea's dress was called a "messfest." But she went to fashion week too.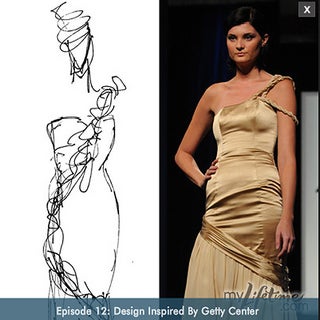 S
Carol Hannah's dress was kind of meh. And yet! She rounded out the final three.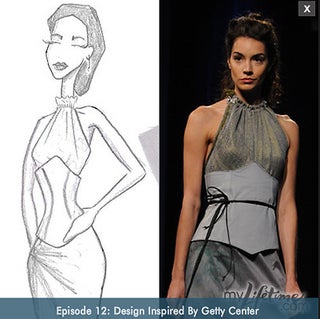 S
Christopher's rock dress was really similar to his Vampire bride gown. And it was too stiff, the judges thought. And so he was out.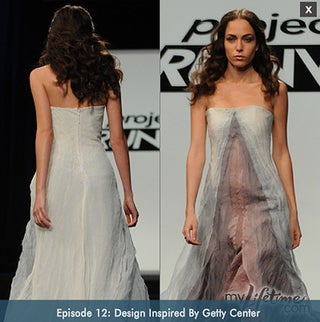 S
Poor Gordana really put her heart and soul into her angelic cathedral dress. But it wasn't enough to get her into the final three.
As you know, Fashion Week already happened. In February. So if you want to see images from the final three's shows, Racked has photos. Now that we know who the contestants are, it's fairly easy to tell that the one with all the fur and knits? Irina. I'm guessing collection one is Althea; collection two is Carol Hannah. But I could be wrong! In any case, the three shows got terrible reviews. Cementing my gut feeling that this was the worst season ever.
Liveblogging the Shows: Project Runway [Racked]
Earlier: The Tragedy That Was The Project Runway Show