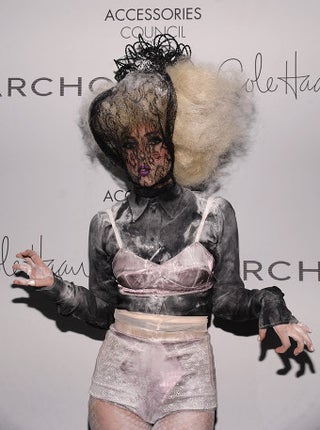 S
Need more? Okay: How about DVF, Betsey J, Agyness - and more sequins than there are stars in the heavens. All were well-represented at the 13th Annual ACE Awards presented by the Accessories Council at NYC's Cipriani 42nd Street.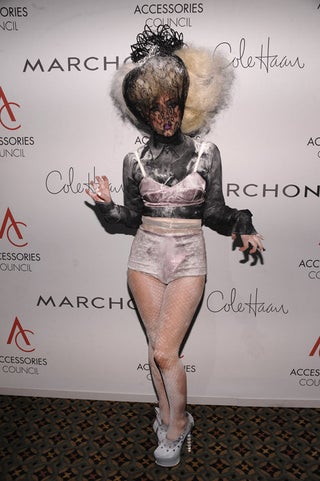 S
Ho hum. It's just Lady Gaga in a lace fencing mask and vintage lingerie. Yawn.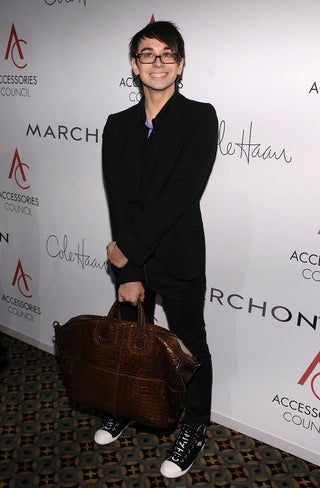 S
Can't you see Christian Siriano whipping a coat rack, a parrot and a magic yardstick out of this massive bag?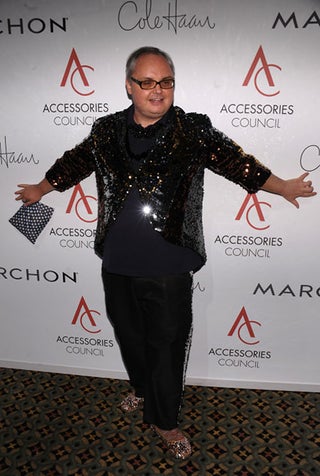 S
Mickey "Mr. Mickey" Boardman is a famous New York style eccentric with a great love of sequins.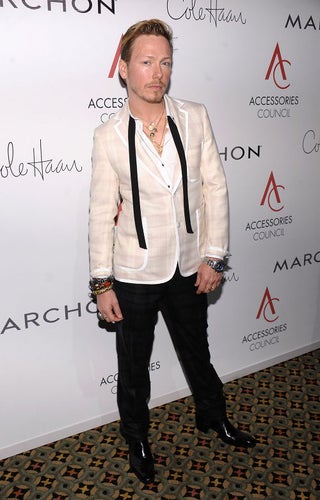 S
Eric Daman is the costume designer for Gossip Girl, which explains the louche insouciance, not the jewelry.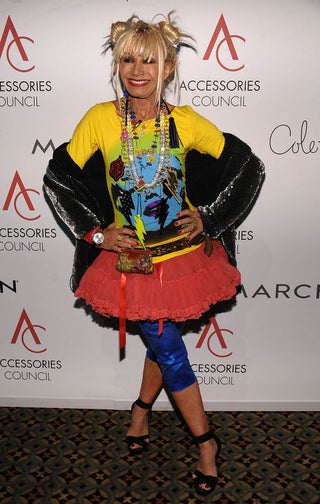 S
Betsey Johnson, in usual Monday night attire.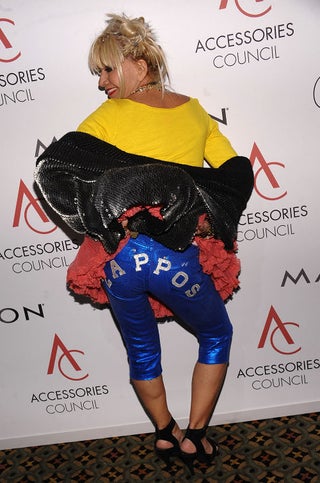 S
She would like you to see her ass, so here it is.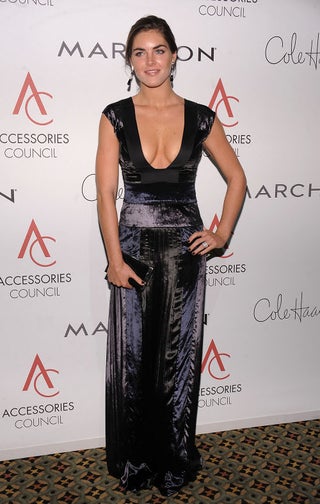 S
Model Hilary Rhoda gives new meaning to the phrase "fits like a glove."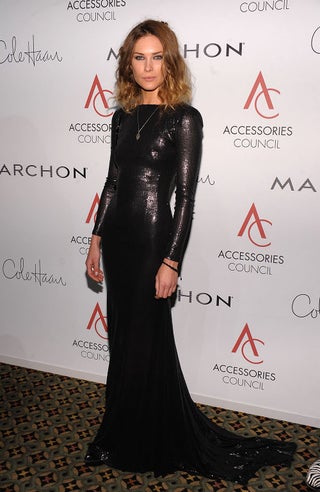 S
Erin Wasson: Morticia Adams 4.0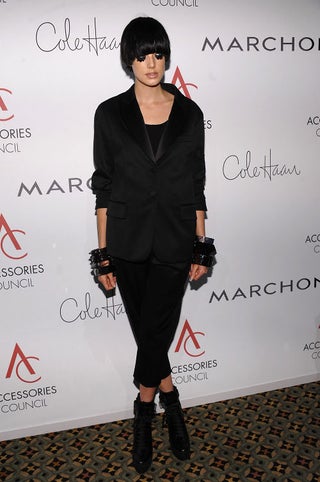 S
Agyness Deyn mixes equal parts Carnaby Street and Kelly Osbourne, for a hundred per cent bizarre effect.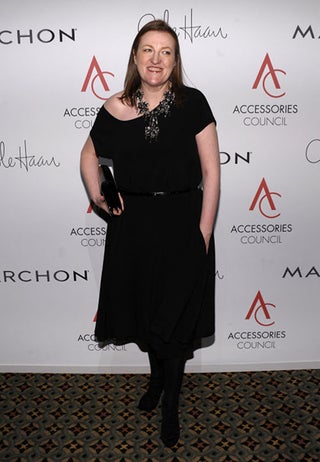 S
Love the juxt of Bazaar editor Glenda Bailey's neckline and necklace. She's also never afraid of a smile.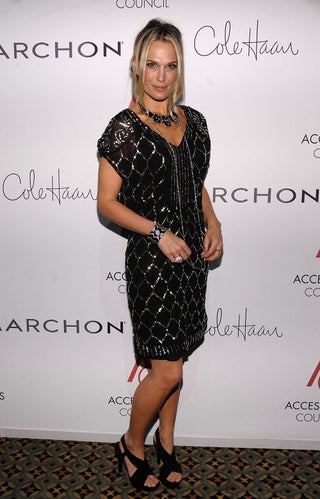 S
What say you about Molly Sims? Home run or foul?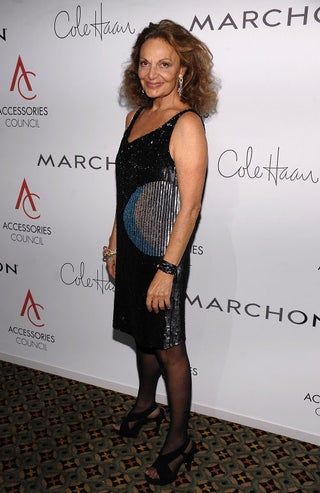 S
Diane von Furstenberg is wearing the same shoes! Plus a sparkly Kandinsky!


Getty" />