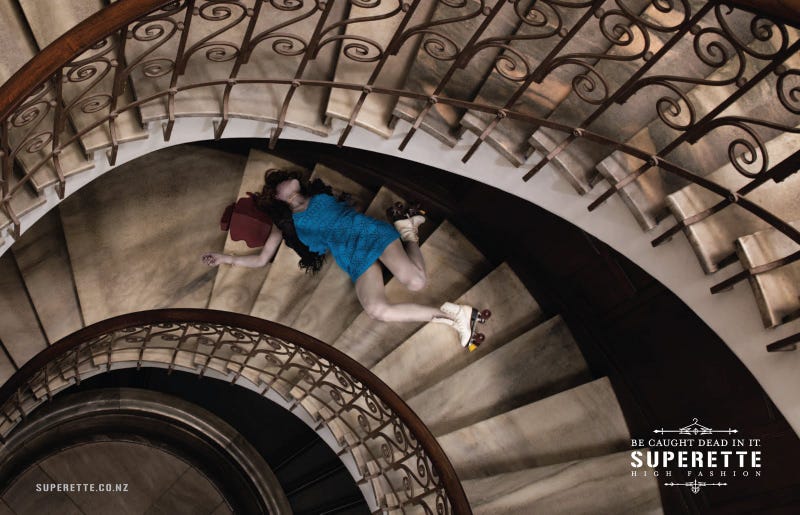 Why, in so many fashion photographs, do the models look dead? It's a theme that's persisted in magazines as long as I can remember. These ads for the New Zealand boutique Superette are only the tip of the violence-glamorizing iceberg.
The tag line is — of course — "Be caught dead in it." But this is far from the first time fashion has sought to draw female customers with images of dead women.


Back in 2007, for "cycle" 8 of America's Next Top Model, Tyra Banks had the cast pose as murder victims for a shoot. You can see the whole series of images here, should you want to.


But as in most things, Banks was just taking inspiration from a long-established fashion trend. Plenty of photographers have aestheticized violence. While this model in Steven Meisel's September, 2007, "Make Love Not War" spread for Vogue Italia might not be dead — yet — she's clearly pictured in the midst of a violent attack.


Is it better or worse that Steven Klein, for his part, spreads his depictions of violent death across gender lines? That's Kevin Federline, by the way.


Copyranter points to this Fall, 2006, Jimmy Choo campaign as another antecedent for the Superette images.


Not to mention this Duncan Quinn ad, which practically approaches snuff film territory.