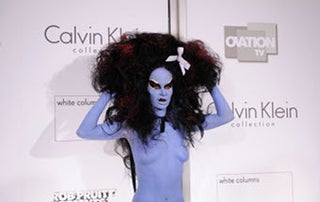 S
That was Anna's email description to me regarding the 1st Annual Guggenheim Art Awards, held last night at Frank Lloyd Wright's 5th Avenue ziggurat. Add "Kylie Minogue," "Julianne Moore," and "a blue vagina" and that's about the size of it.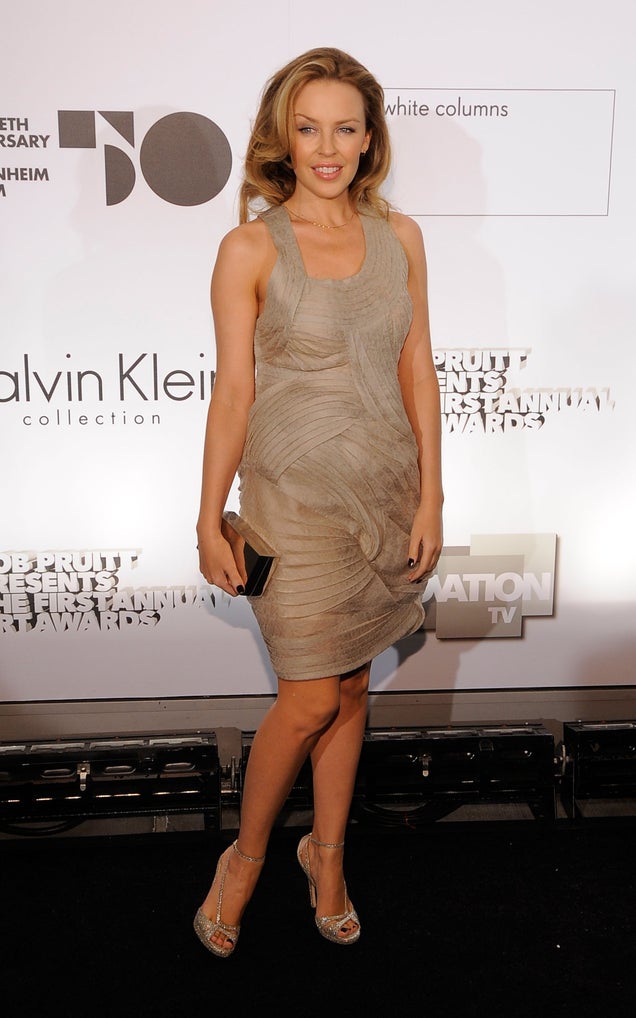 S
As a sexy snail costume, this is fairly awesome. However, Kylie Minogue has sported for flattering frocks.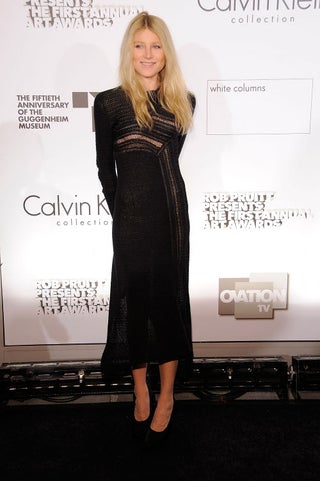 S
Model Dree Hemingway teaches a master class in "artsy society event" chic.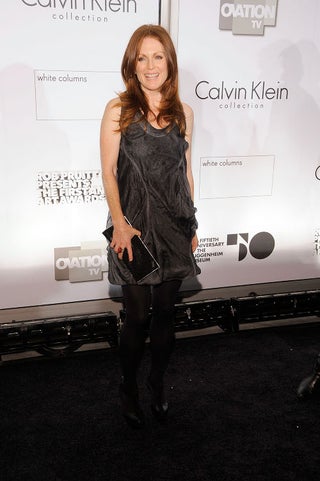 S
Lately Julianne Moore's been straying dangerously close to "Eileen Fisher" territory. Of course, she'd look good in a sack - luckily.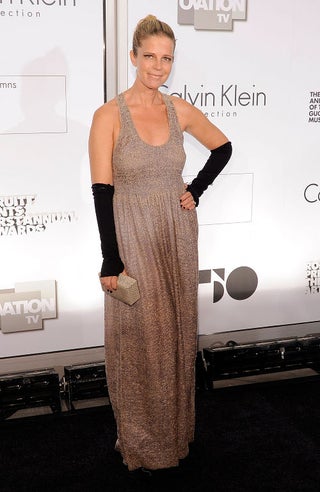 S
Yvonne Force is from the Art Production Fund. Hence the urchin arm-warmers and middle-school nails, you see.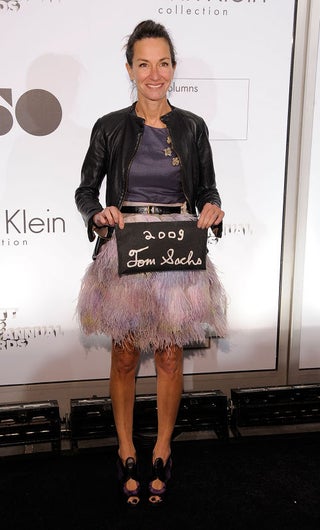 S
Cynthia Rowley's all about the whimsy. Sometimes, apparently, that means "Snake Pit."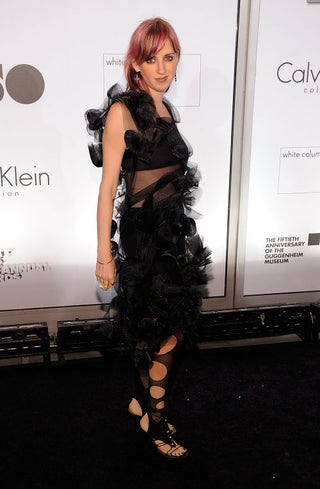 S
Would artist Hope Atherton be sporting this sexy hairball costume at any other time of year? I'm gonna go with "yes."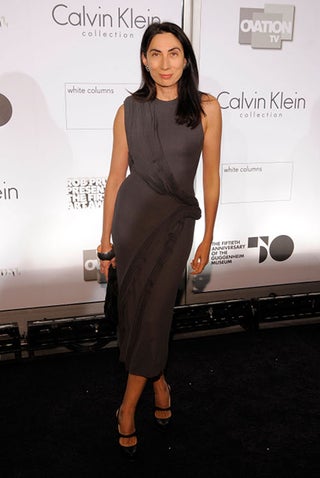 S
I love the elegant alternative-socialite look, as modeled by Anh Doung.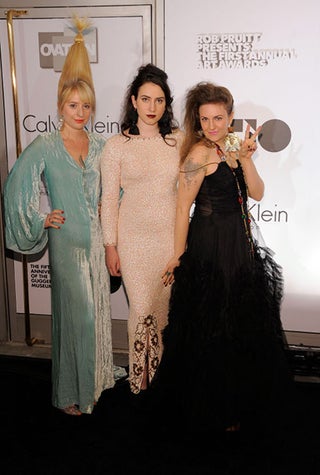 S
These are the Delicious Divas. The same ones who run the recipe website?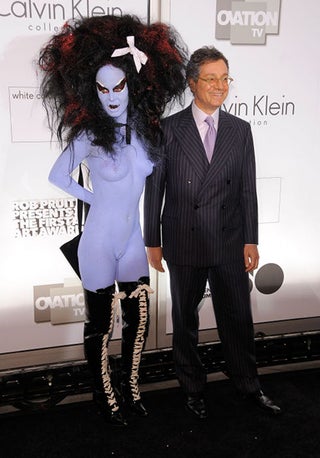 S
I hate to tell model Kimbra, but...we can see her vagina. [Is this legal in NYC? -Ed.]


Getty" />