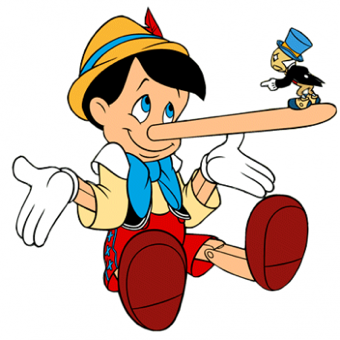 According to a new study, kids who cheated in high school are more likely to grow up to be dishonest adults. In related news: My generation is fucked.
The report, which will be released today by the Josephson Institute of Ethics, surveyed 7,000 people in various age groups nationwide about their past behavior and their personal ethics. They found that teens who admit to cheating on exams in high school are much more likely to lie to a customer, cheat on taxes, or lie to their spouses. Additional findings, as reported in the L.A. Times include:
Teens 17 and younger are five times more likely than those older than 50 to believe that lying and cheating are necessary to succeed (51% vs. 10%), those in the 17 and younger group are nearly four times as likely to deceive their boss (31% vs. 8%) and three times more likely to keep change mistakenly given to them (49% vs. 15%).

More young adults ages 18 to 24 reported lying to a spouse or partner than did the 41- to 50-year-old members of their parents' generation (48% vs. 22%), more made an unauthorized copy of music or a video (69% vs. 27%) and they were more likely to have misrepresented or omitted a fact in a job interview (14% vs. 4%).
The Josephson Institute of Ethics issues regular surveys on the ethics of teens, and they report seeing a steady increase in the number of kids who admitted to cheating, lying and stealing in the past years. However, this is the first study that has linked teenage dishonesty with adult misdeeds. Robert A. deMayo, a professor of psychology from Pepperdine University, believes that the erosion of teen ethics may be linked to the growth of new technology, which provides a huge amount of feedback that reinforces negative behavior by normalizing it. "The young do that in a widespread fashion and say yes, they know it's wrong; yes, it's stealing, but everybody is doing it. It becomes normalized, it becomes almost irrelevant that it's against the letter of the law," he said.
The question of teen morality feels especially salient this week, after the horrible gang rape of a 15-year-old girl in Richmond. This morning, Anna N. delved into the reasons why something like this could happen, and while the bystander effect may play a part, there was clearly much more going on than simply diffusion of responsibility. As much as I don't want to draw a parallel between this study and the Richmond case, it is difficult to read about teen ethics without immediately going back to this terrifying example of a group of young adults who lacked the basic human decency to report a violent assault.