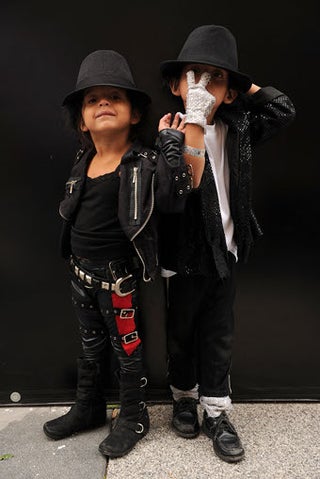 S
This Is It premiered last night in L.A., New York and London, and everyone from J.Lo to Sherri, Paris to Mel B., Rosie to Katy, Paula to Vivica, paid sartorial homage to the Gloved One. With, um, mixed results.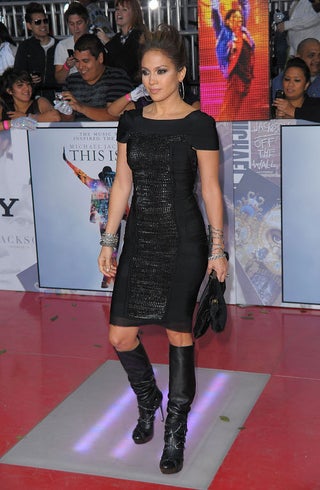 S
Jennifer Lopez, in L.A., shows off the night's dress-code: tight, shiny and black.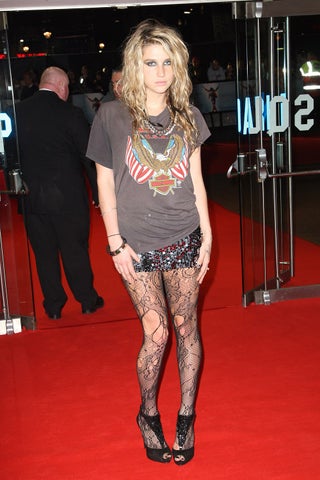 S
Kesha, in London, is either sullen or really taking the occasion seriously. I'm going with sullen.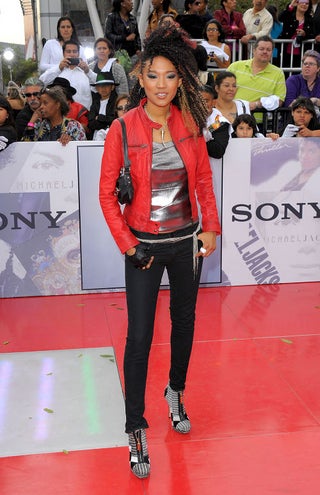 S
Everyone did some homage to MJ: Judith Hill's, in L.A., was one of the more literal. And it always works!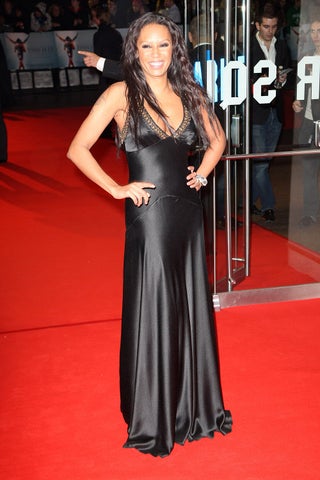 S
Mel B, in London, was all class.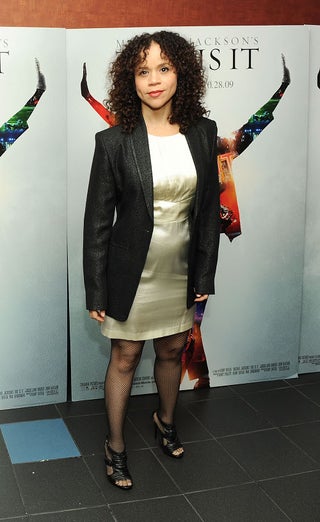 S
Rosie Perez stands up to NYC's rainy chill with a power jacket.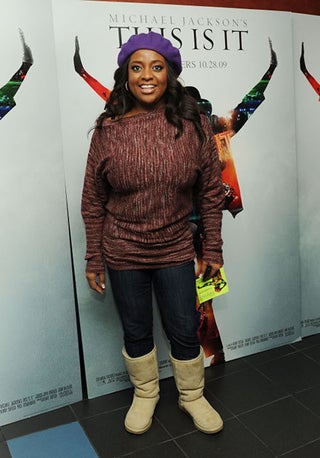 S
Sherri Shepherd took a...cozier approach.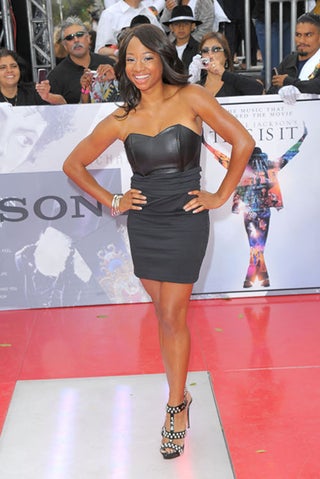 S
Monique Coleman rocked a popular L.A. choice: skintight leather.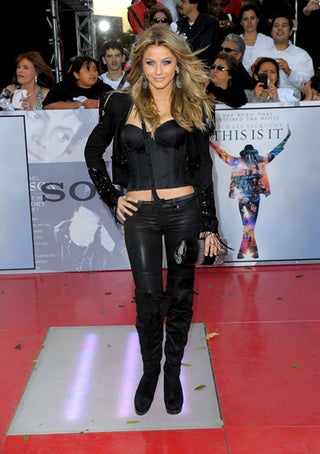 S
Julianne Hough shows off another: the corset.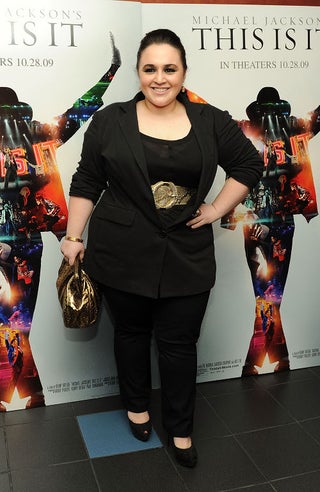 S
Nikki Blonsky, in NYC, matches her bag to her belt. Somewhere, both Michael and my grandma are smiling.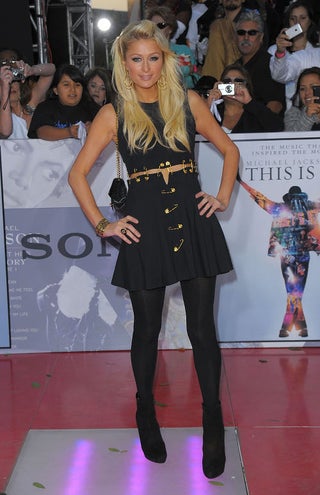 S
Paris Hilton, in L.A. of course, seems to have confused "Michael Jackson circa '92" with "Liz Hurley circa '92."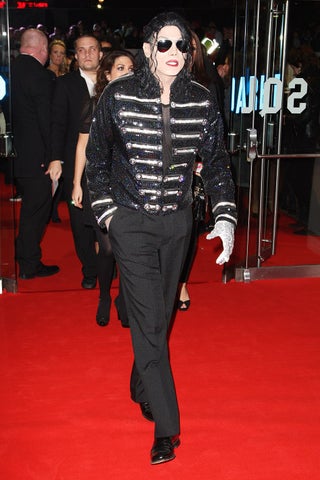 S
London.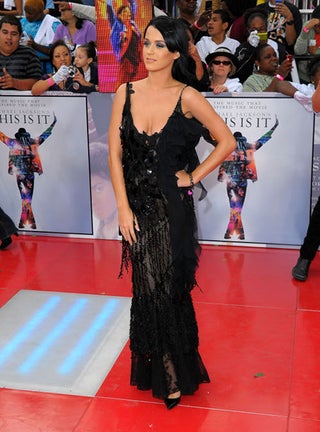 S
Kind of love that, now that everyone else is in leather, Katy Perry does demure, deco-inflected lace!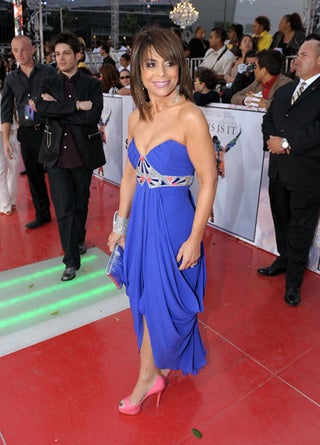 S
Paula Abdul, in L.A., is a lone spot of color.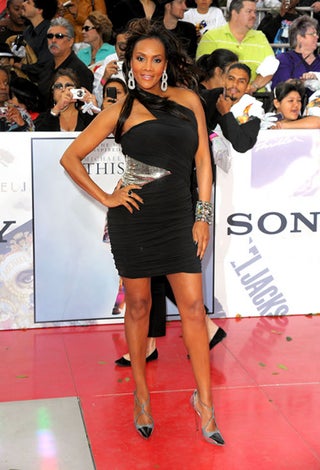 S
Vivica A. Fox, in L.A., treats the event with respect. The sexy kind.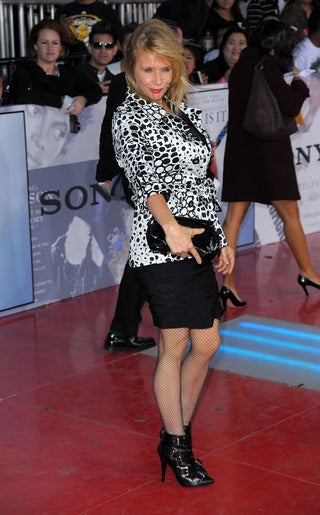 S
Not sure what aspect of MJ's oeuvre Rosanna Arquette, in L.A., is referencing...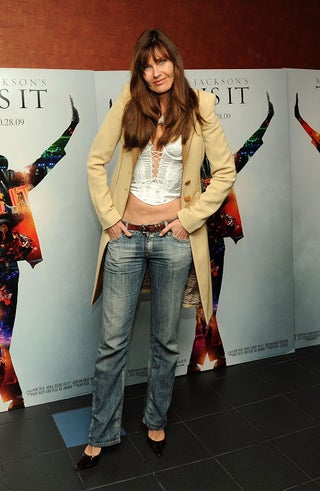 S
Or, for that matter, NYC's Carol Alt.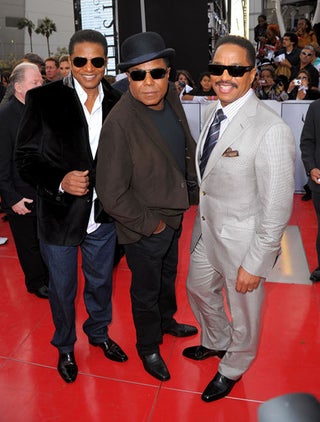 S
The brothers Jackson, in L.A.


Getty" />