The 13th annual Hollywood Awards Gala Ceremony (how's that for a generic title?), held at The Beverly Hilton Hotel, was awesome. Think A-list stars, and clothes to match. But you don't have to take my word for it: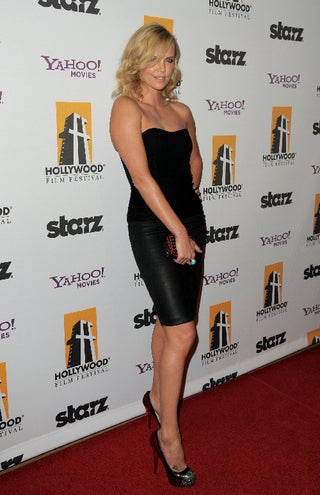 S
Charlize Theron just auctioned off a kiss for some insane sum. This sort of vixen costume is appropriate kissing-booth wear.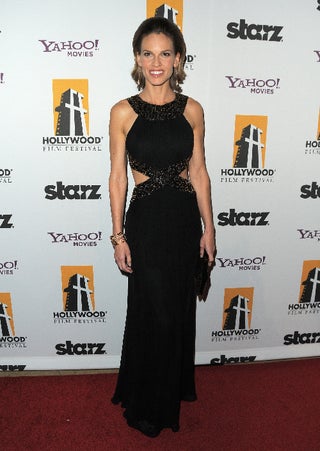 S
Hilary Swank is drawn like a moth to the flame to Loehmann's Back-Room Dowdy.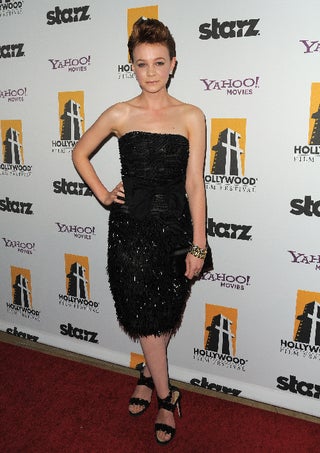 S
Carey Mulligan's bird of paradise is rendered a tad unflattering by these divisive shoes.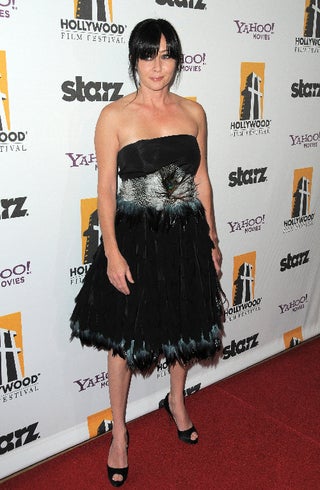 S
And speaking of the avian... Shannen Doherty should really learn that 5 pounds of plumage around the waist is less than attractive.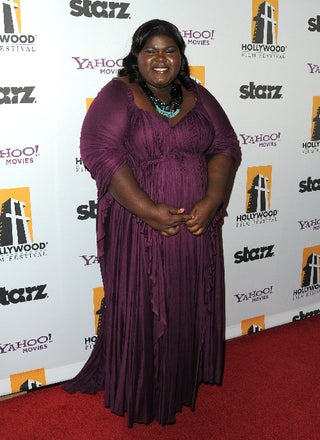 S
Gabourey 'Gabby' Sidibe's gorgeous, regal gown is set off perfectly by the unexpected pop of the necklace. She must have known she was going to be front and center accepting an award!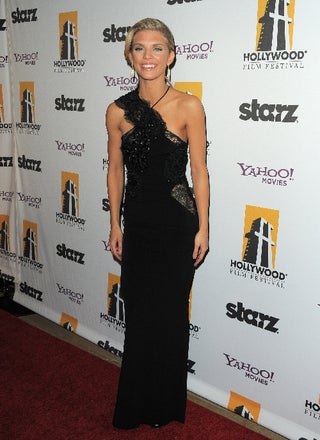 S
AnnaLynne McCord has apparently been raiding Nancy Reagan's rag bag again.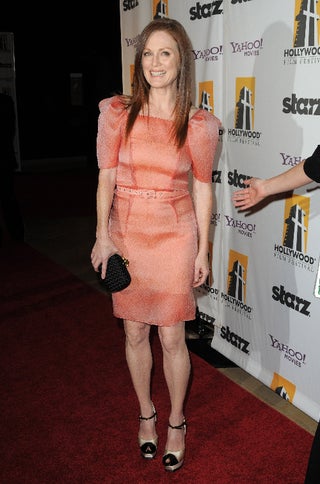 S
Still don't know how I feel about the combination of giant shoulders and tiny hair that's all the crack. Do know that Julianne Moore looks lovely in peach.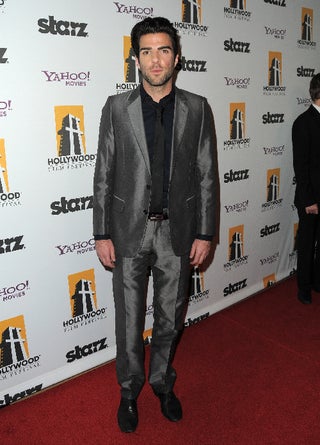 S
Zachary Quinto's retro shantung is appropriately Spock-ish.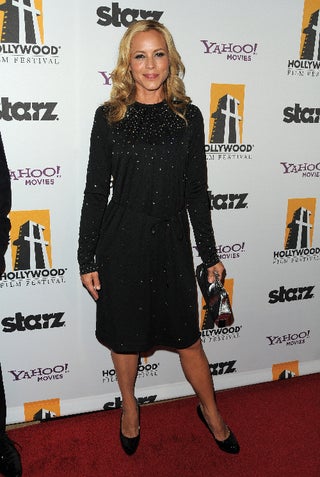 S
It's too bad Maria Bello's frock is so sack-like, because I am prepared to love anything sleeved and easy.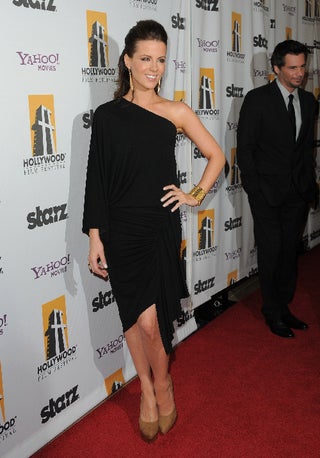 S
Kate Beckinsale will not let the red carpet faux-hawk die. Whatevs, it's working with this slick LBD.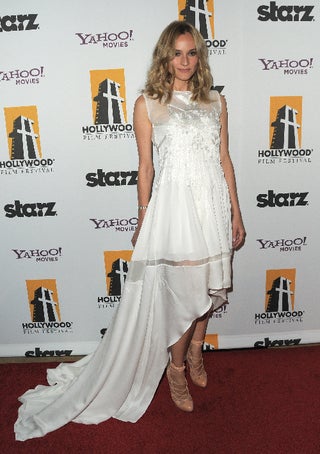 S
Diane Kruger sports a gown that, if anyone wore it as a wedding dress, would be the cause of sadness and confusion to the future daughter who looked at the wedding albums. (Note: a black dress belonging to the groom's ex-girlfriend also has this effect on a young daughter. Not that I would know or anything.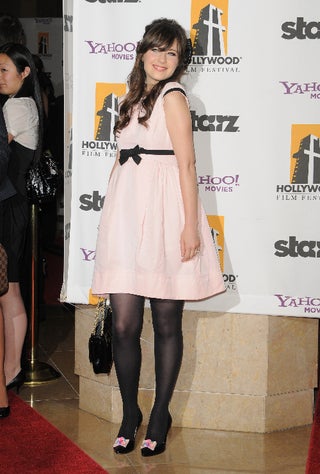 S
Even by Zooey's usual cutie-pie, mod standards, this is both very cutie-pie and very mod.
Getty" />