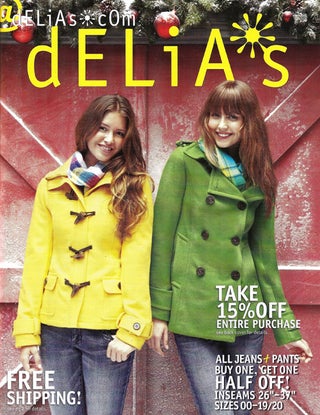 S
I got a Delia's catalog in the mail today, and it seems like they're really banking on this '90s thing to take off: Everything is plaid. Or buffalo check. Everything.
In the past I have enjoyed shopping from Delia's, but this plaid trend just won't work for me. I'm a city slicker, not a lumberjack! And besides: I did it in the '90s. I'm too old to play this time around. Welcome to My So Called Life, okay?!?! Anyway: The plaid. There's lots of it.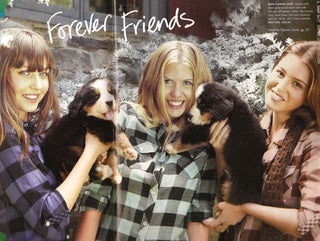 S
Don't let the puppies fool you! We're not here to look at doggies. We're here to witness a plaid phenomenon.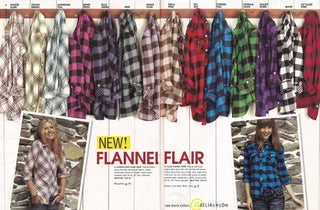 S
Will you look at all the colors?!?! Now, as we mentioned in August, buffalo check was declared "impossible to miss" on the runways in 2008. Welcome to 2009: We're drowning in it!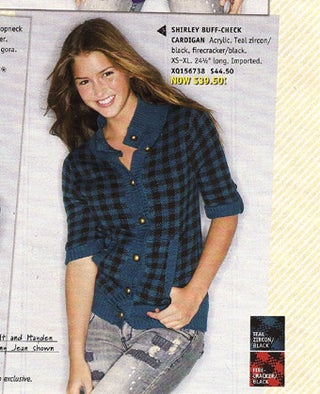 S
If a shirt isn't special enough for you, try a cardigan!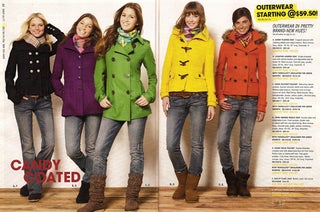 S
If a cardiagan's not right for you, try a plaid scarf — with a bright coat!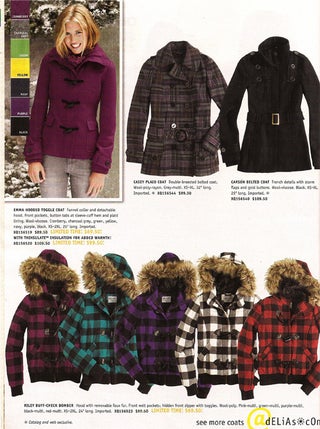 S
If a bright coat doesn't do it for you, go ahead and get a plaid coat. Or a check coat.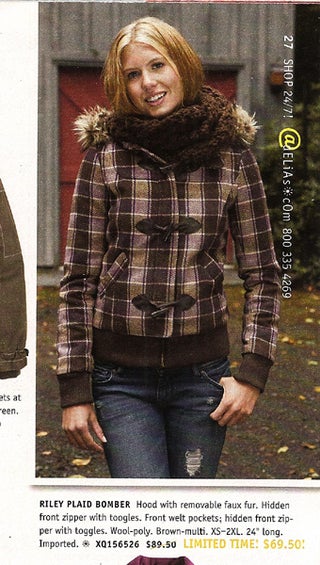 S
Do it now! Limited time!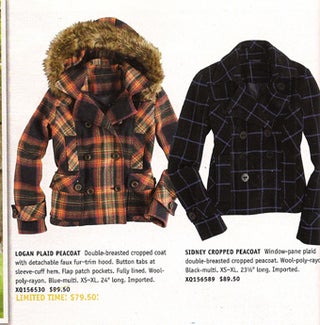 S
Don't like toggle closures? They've got buttons. JUST BUY SOME PLAID.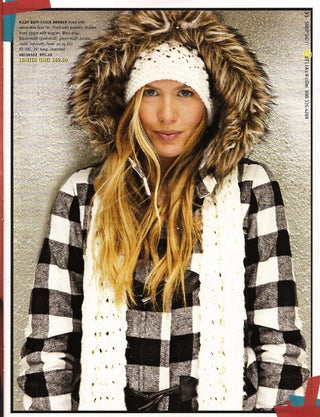 S
Or check! Don't you want white buffalo check, just like the Ralph Lauren runways? (Last year.)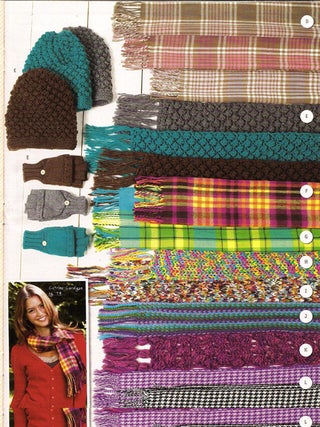 S
Whatever you do, don't forget you need something plaid! It's imperative!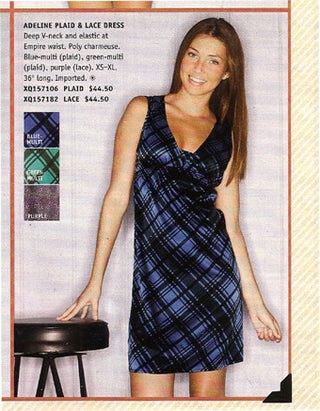 S
How about a dress?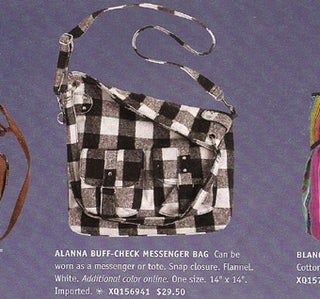 S
Or you could just get a bag!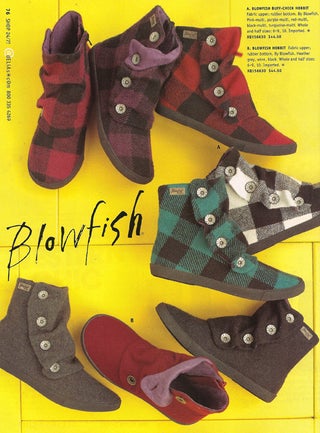 S
Plaid shoes. Shoes! This is what it's come to. Wake me up when we get to polka dots.
Earlier: Urban Outfitters: Everything Old Is Fug Again
Entertainment Earth: Where Your Fangirl Dreams Come True
Halloween At Dean & Deluca: The Trick Is Being Able To Afford The Treats
11 New Weird Christmas Ornaments From Bronner's
October At J. Crew: Pretty, Preppy, Preposterous
Free People: Winning Us Over With Cute, Cuddly Critters
Anthropologie: Sartorialist-ic "Real" People Impossibly Pretty, Well-Dressed
Fall At J. Crew: Romantic Ruffles, Destroyed Jeans, Hideous Shoes