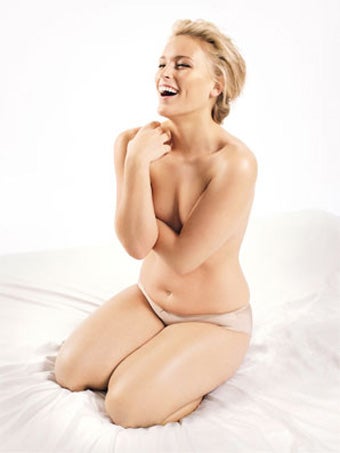 According to a new study, overweight women feel worse about themselves after looking at photos of models, whether those models are skinny or not. Underweight women, however, show an increase in self-esteem. So what's going on here?
David DiSalvo of True/Slant offers this explanation:
Presumably this is because underweight women compare themselves equally to thin models and favorably to overweight models, but overweight women compare themselves unfavorably to thin models and find their similarity to overweight models depressing.
But this sounds a little simplistic to me. Must it be that "overweight" woman look at plus size models and think, "Gross! I look like that? How depressing!" Or might it be that, as Kate wrote,