From Miu Miu, we've come to expect a few things: whimsy, weirdness, and just a dash of sweetness. Spring 2010 provided them all - plus birds. Oh, and Kate Moss.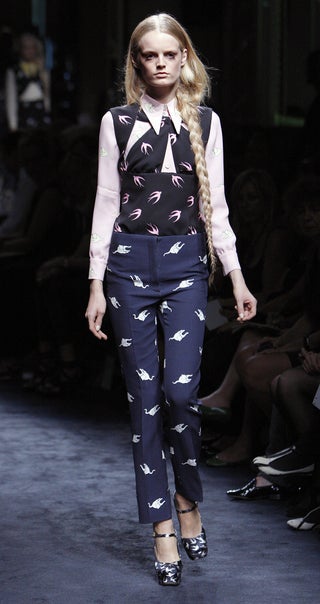 S
Loving the 70s inflection. And check it: swallow platforms!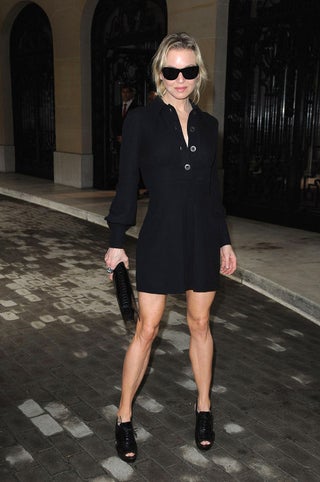 S
Renee: an obvious devotee of the mini trend.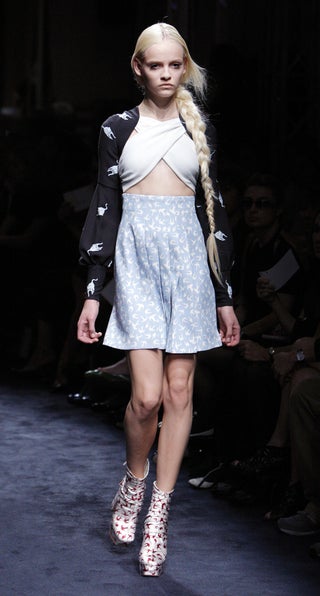 S
More of those cute prints, but here the sweetness is cut with a club-worthy halter and a steely glare.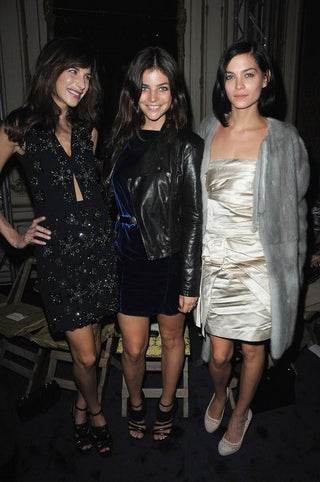 S
Cool Girls (trademark.) Miu Miu is a Cool Girl Label.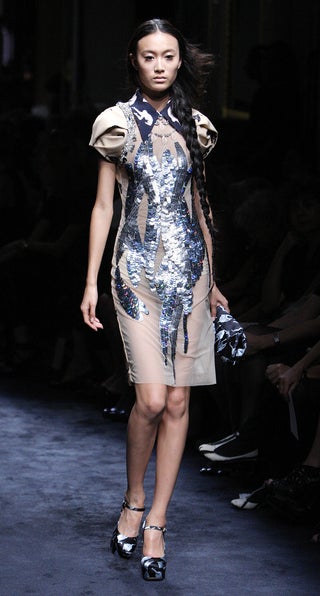 S
Miuccia's take on the season's sparkles? Typically idiosyncratic and avian.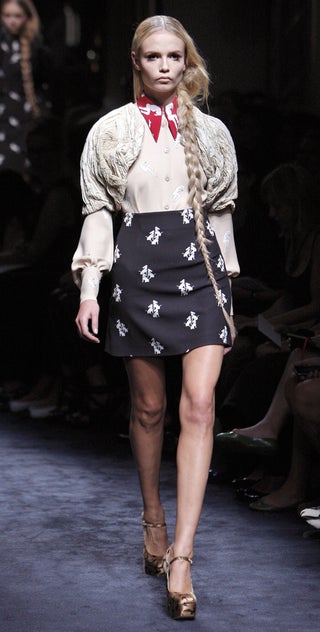 S
Okay so that's obviously a reclining nude on the collar, but what about the skirt? Stacks of dogs? What say you?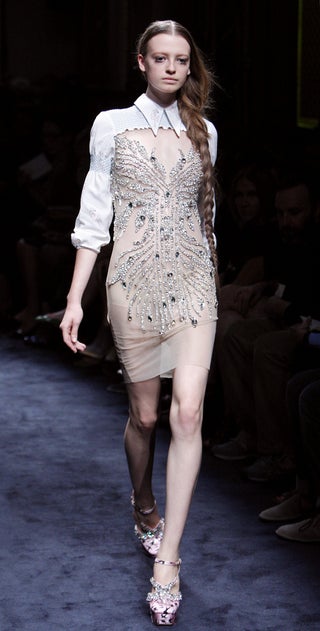 S
Intricate 20s beading and a prim silhouette? Yup, it's gotta be Miu-Miu.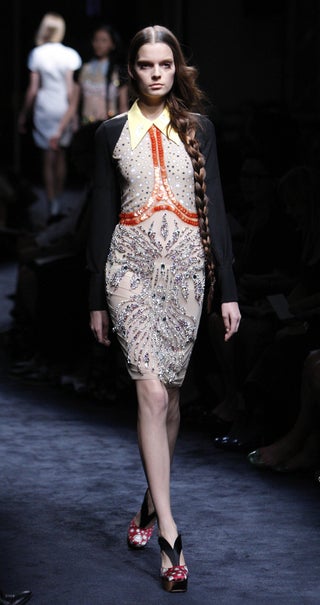 S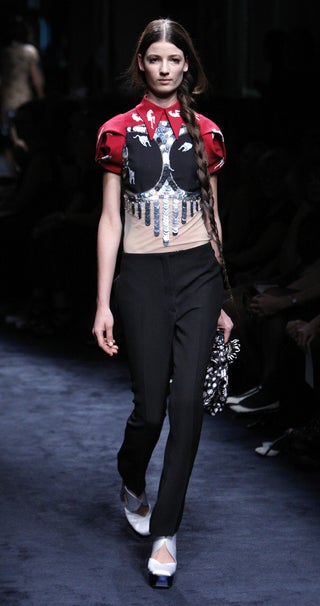 S
Loving the trousers. As for the blouse? Well, surely someone wants black holes over their breasts.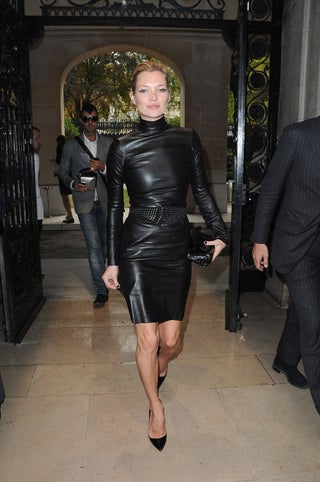 S
It's official: Kate Moss can work anything and neither question it nor let yourself get depressed.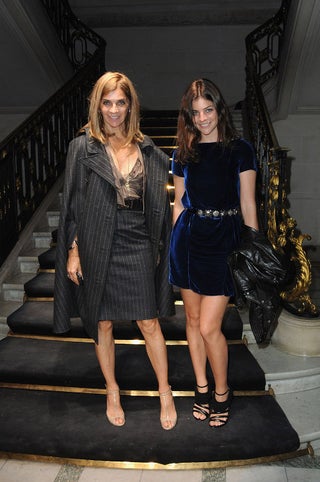 S
That goes double for les dames Roitfeld!
[Images via Getty]