Here's what Pier Paolo Piccioli, who, with Maria Grazia Chiuri, now helms Valentino, described his collection's muse: "She's kind of a delicate, romantic contemporary fairy princess who's walking in this digital enchanted garden..." In other words: visible breasts.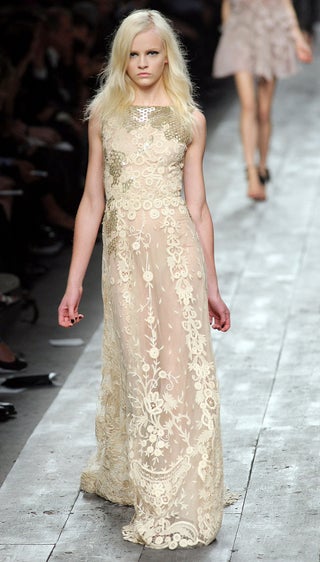 S
A straight-up gorgeous, dream wedding gown.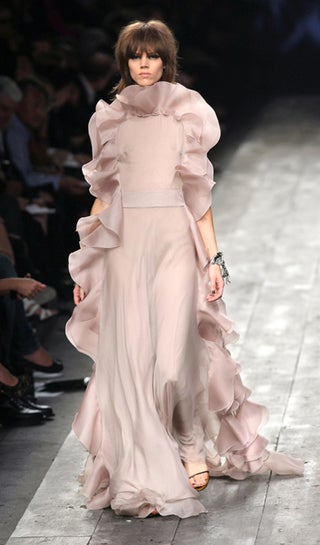 S
Down to the color, I feel like we all had this pillowcase under our heads at at least one sleepover of the 1980s.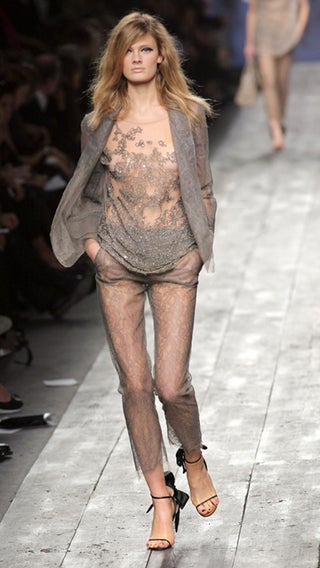 S
What are you looking at? What, my completely transparent lace suit? Get your mind out of the gutter, pervert.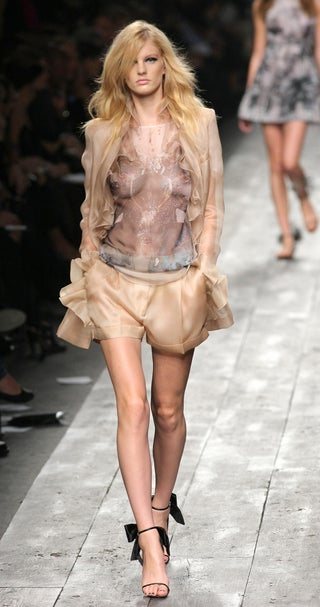 S
And if you came upon this woman on the street, it would be a tough call: to stop her and whisper, "um, I think you forgot your camisole" or assume it was deliberate?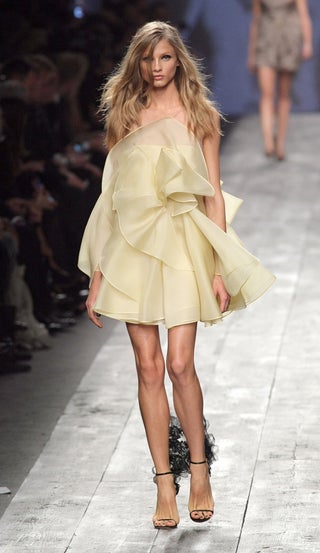 S
Aw, digging this nod to old-school Valentino glam.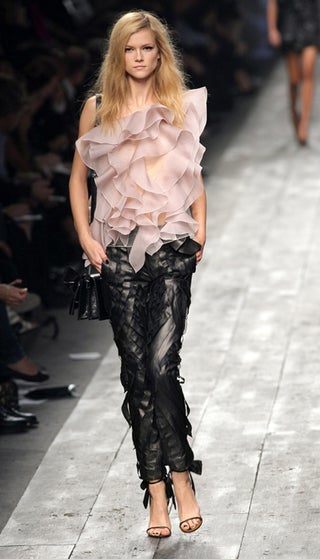 S
This one? Yeah, not so much.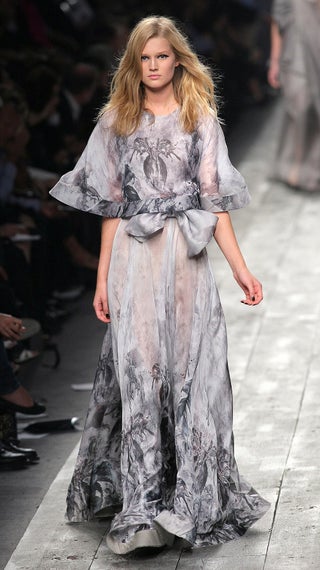 S
For the arcangel in your life.
[Images via Getty]