Stefano Pilati's latest, Spring 2010 outing for the iconic house of Yves brought out a lot of bold faces, a lot of bold lines, and, oh yeah, some really bold breasts. Talk about city of headlights!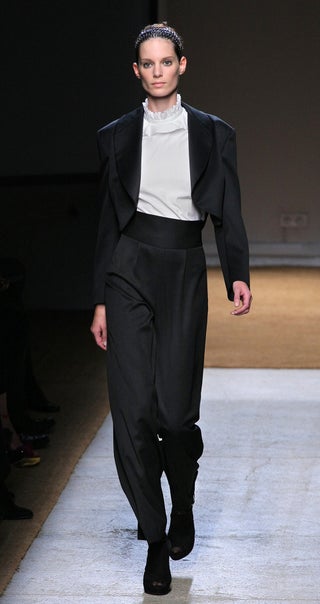 S
Le smoking: a YSL must.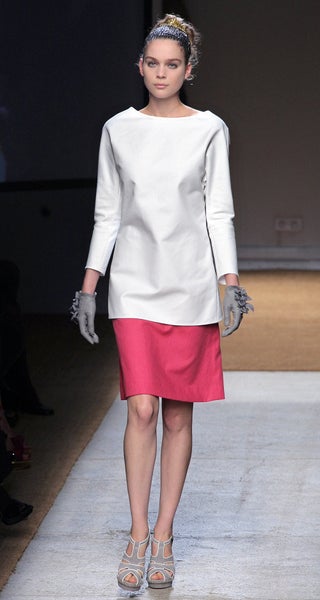 S
The lines and coloration evoke the early YSL collections, which defined the sophisticated, modern "Yves Saint Laurent woman." Who would that be today?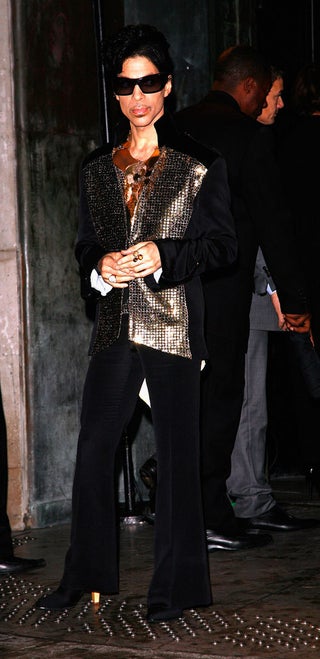 S
Okay, that works.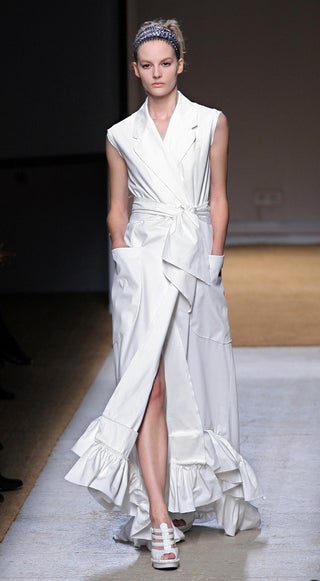 S
Clean lines and strong femininity would have pleased Yves, surely. The dust ruffle? Hard to say.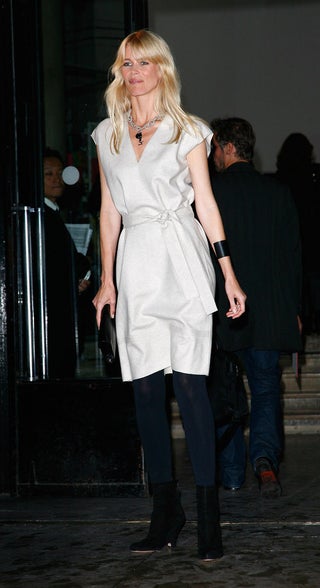 S
And, obviously, the "reality" version works like an elegant modern charm.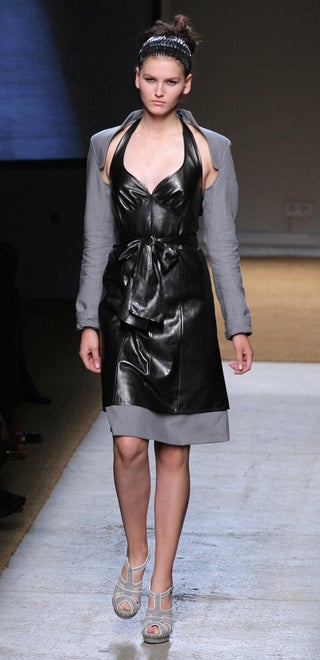 S
As for Avengers business-casual?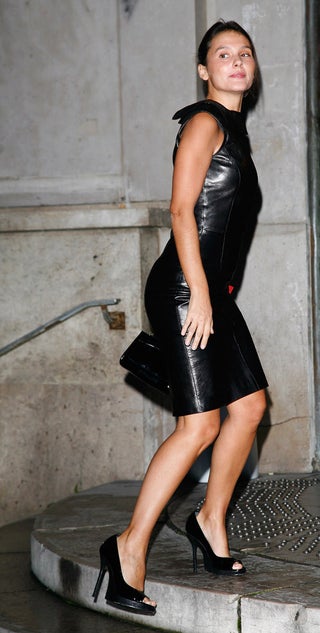 S
...judge for yourselves.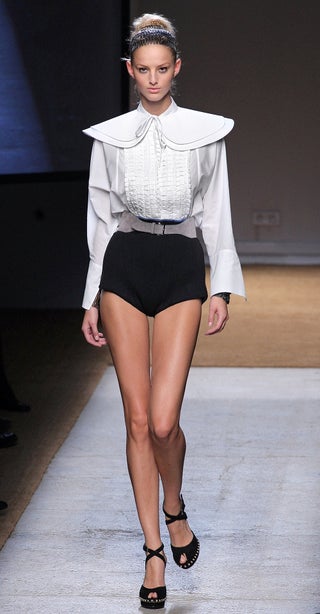 S
And I know one person who will be pleased by this high-profile support for Operation No Pants: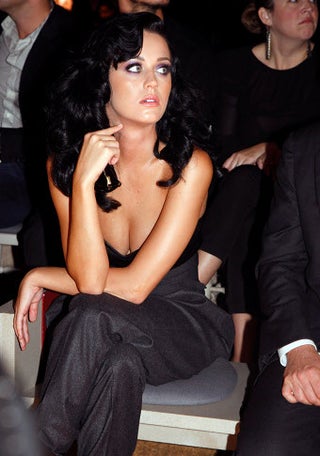 S
She is!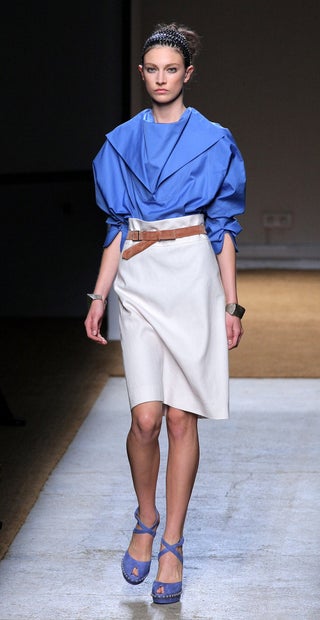 S
"Volume" is still a thing. But - in varying degrees, even by its absence, isn't that always a de facto "trend?" Kind of like "texture," "color" and "existence?"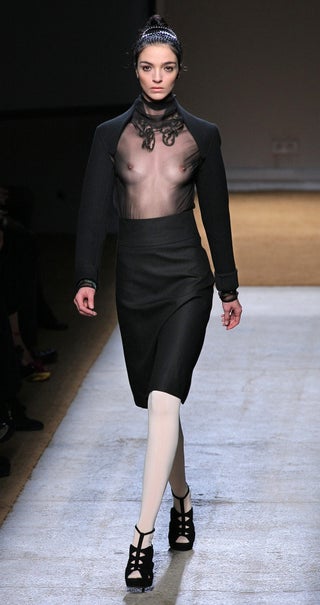 S
See, sometimes you see something like this and think, "well, of course, no one will literally wear that..."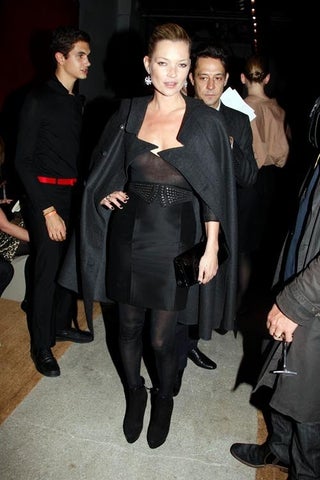 S
And then you feel a fool.


[Images via Getty]