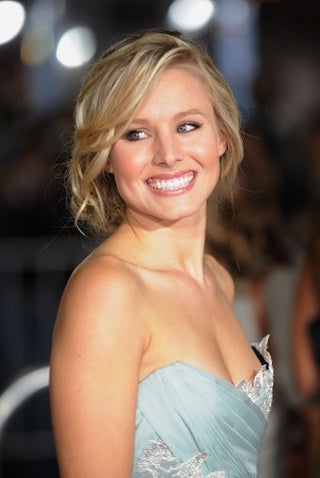 S
The movie I'd like to see less than any movie in the world, the loathsome-looking Couple's Retreat, premiered last night at Mann's Village Theatre. The clothes - and the company - were far better than the film deserved. (Really, Helen?)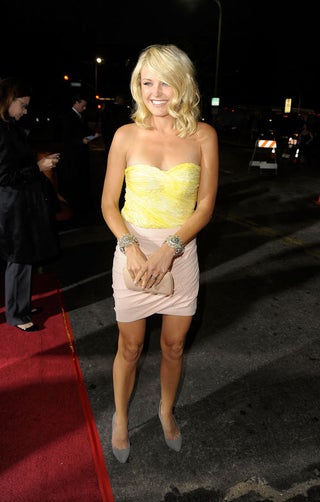 S
When it comes to Malin Akerman's two-toner: lumpy and bizarre, or oddly successful?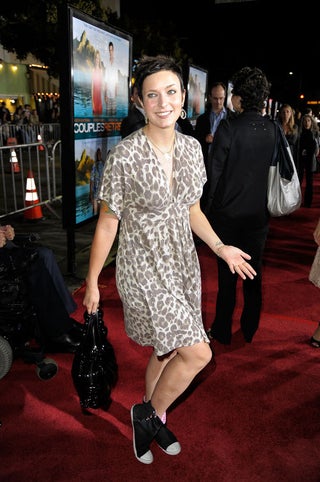 S
Diablo Cody makes us ponder the eternal question: are Chucks and their derivatives always appropriate - or never? Philosophers have spent centuries without finding the answer.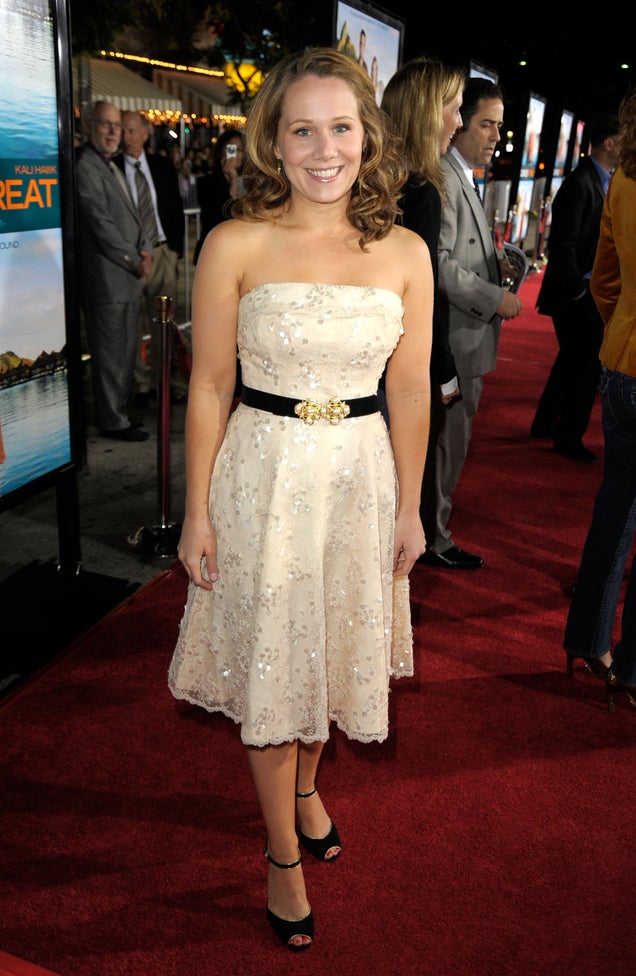 S
Writer Dana Fox is a writer, whom Carrie Bradshaw, by her own admission, respects. And yet her dress could be more flattering and less prom-like, which Carrie Bradshaw would also respect. So I for one can't help wondering: when it comes to clothes, are we all naked emperors?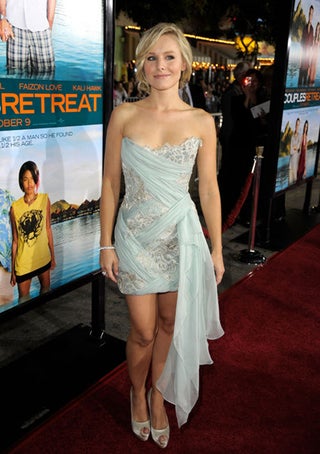 S
Kristen Bell looks characteristically lovely, and yet at the same time her dress encapsulates two seemingly contradictory attributes that I'd previously only seen reconciled in La Perla underwear: dowdiness and trashiness.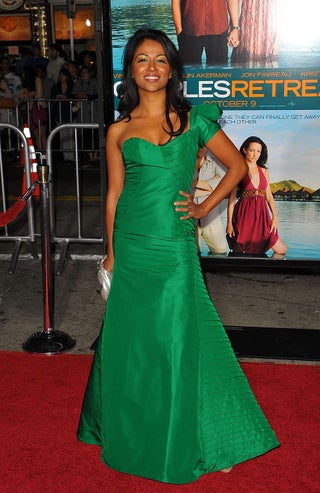 S
Karen David, too, looks beautiful - and yet her dress has the quality of those heavy, hand-sewn taffeta formals from the 40s or 50s one sometimes finds at flea markets, and whose seams then one accidentally bursts behind the rack of clothes which serves as a dressing room, and which then end up, out of guilt, hanging forever in one's closet.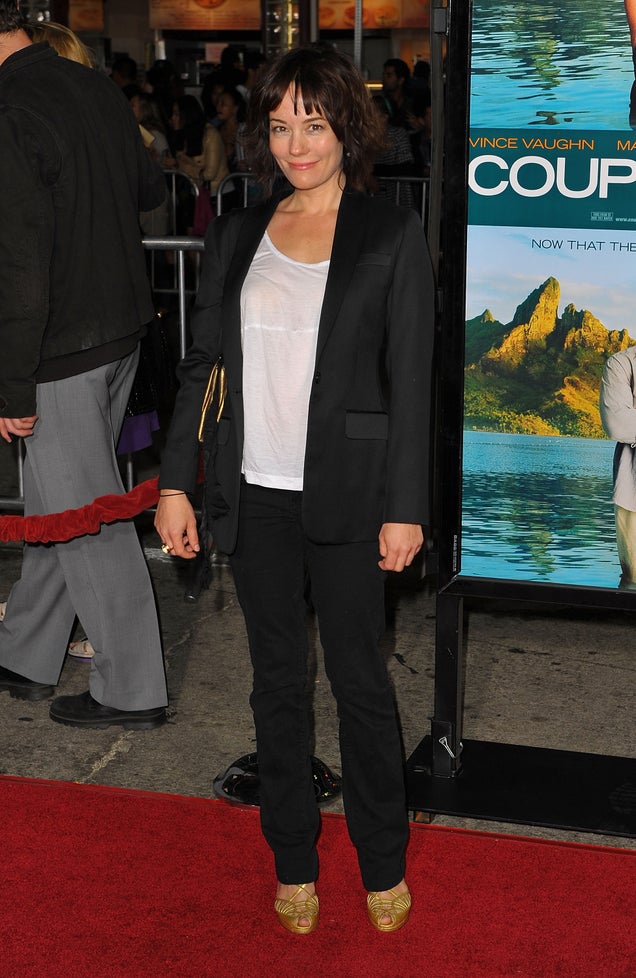 S
Natasha Gregson Wagner pulls off that effortless-basics-that-are-actually-probably-Dries-van-Noten-and-cost-thousands-of-dollars look beautifully. And her hair is also adorable.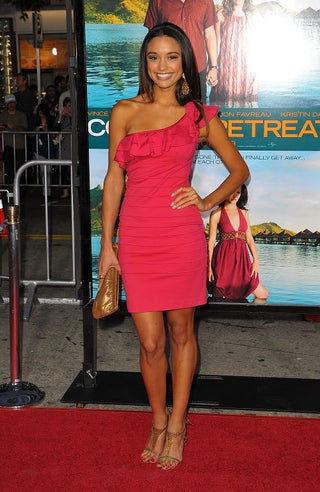 S
Rachel Smith skews a little Barbie, but she looks so happy, who cares?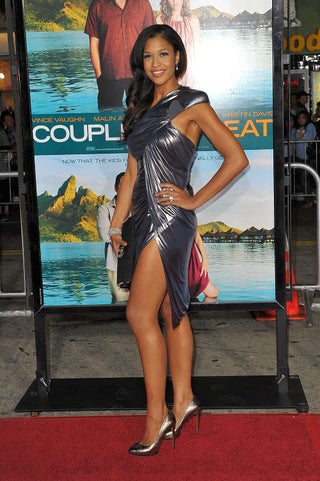 S
Kali Hawk, meanwhile, skews a little American-Apparel-on-overdrive (not to give them any ideas. This would be a bleak - albeit shiny - future.)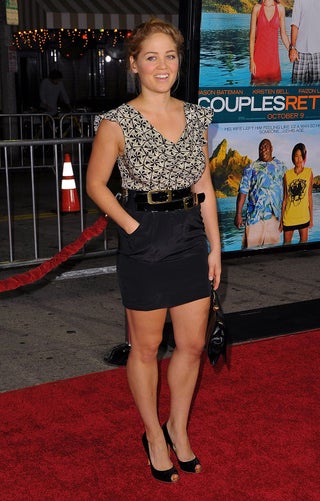 S
I have many problems with Erika Christensen's otherwise cute getup, and by many I mean "her belt."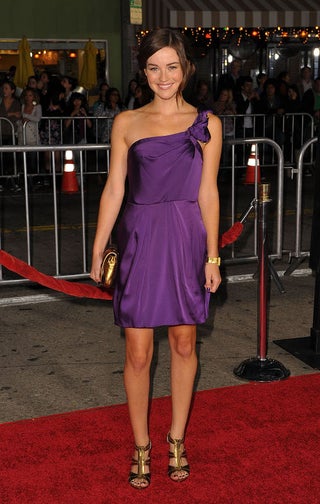 S
If you gotta go grape, and I guess you gotta, Jonna Walsh's simple frock is a good way to go.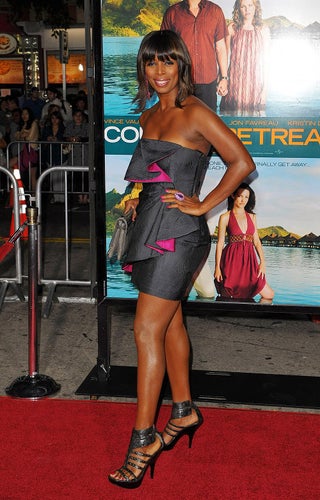 S
Tasha Smith is seriously feeling this recent-retro trend. And I hope signals its end.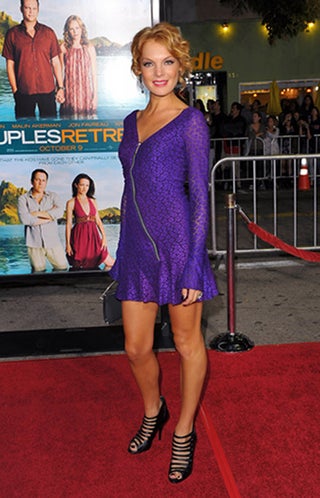 S
All this excitement over the Olympics has gotten Janna Fassaert thinking about triple axles! Apparently.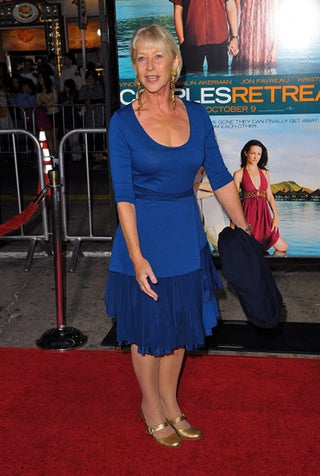 S
So here's the thing: is the Queen's power great enough to elevate this accursed event - or is she merely degraded by association? I think its evil is such that the latter is true. It was certainly true of National Treasure. (And while we're not on the subject, can we talk about what's happened to the History Channel? It's all Founding Fathers' Codes and Ancient Aliens!)


Getty" />