Westwood's red label show in London took cues from nutty peasants; her show today in Paris was for royalty gone wacko.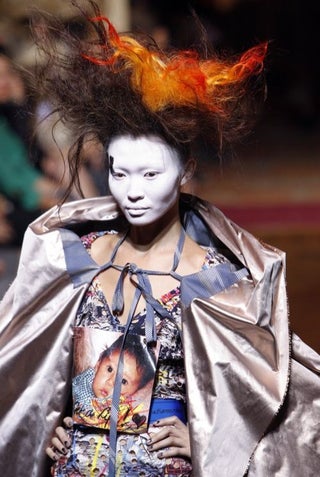 S
I can't explain the makeup, the hair, or the cape, but I know that the text on that baby says "Get A Life!"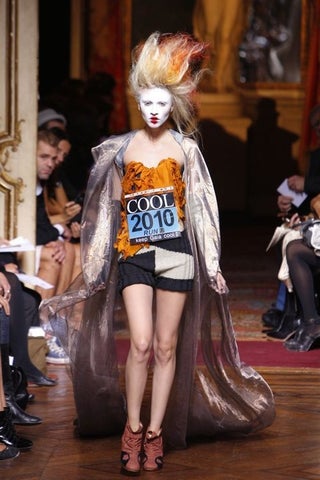 S
I'm pretty sure there's a global warming message lurking in this runner's ensemble, but I'm too busy checking out the shimmery wrap.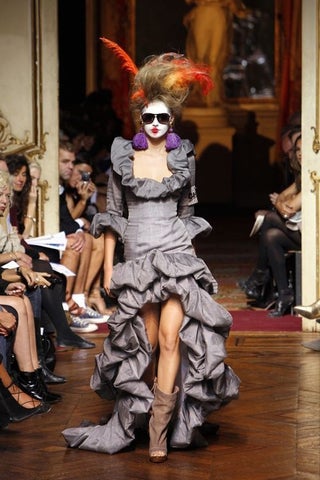 S
Something subtle, for work, when your inner Marie Antoinette is dying to get out.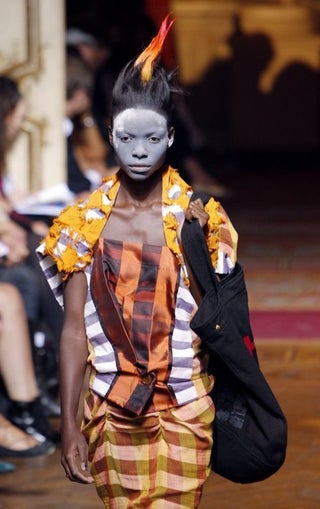 S
The plaid/Makes me sad.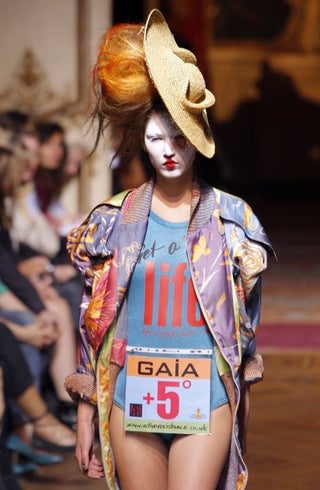 S
Any ideas what's going on here? The jacket looks like it's made of sumptuous silk. Team No Pants gets chilly sometimes.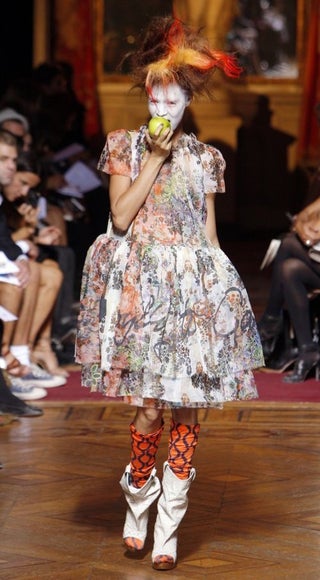 S
Let them eat cake an apple!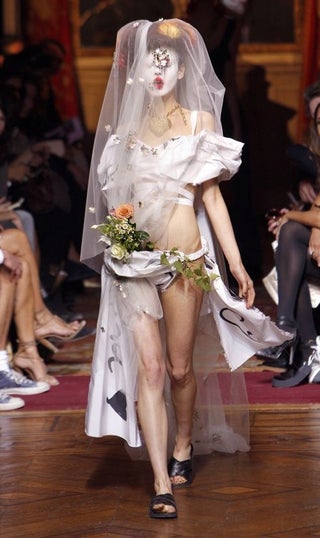 S
I call this one "La Mariée De Cadavre." That's "The Corpse Bride" en Français.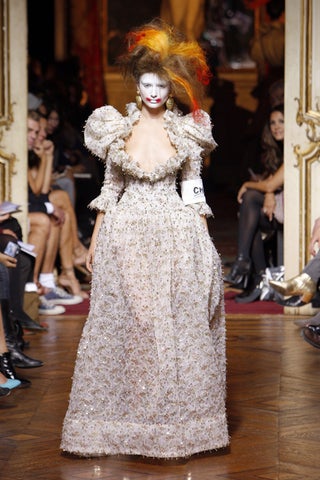 S
I think I just found my New Year's Eve outfit!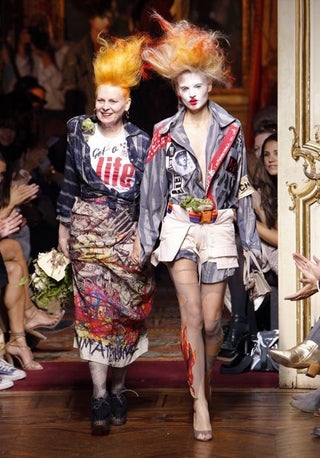 S
The woman drinks her own Kool-Aid, at least.
[Images via Getty.]