Olivier Theyskens no longer designs for Rochas, but under the direction of Marco Zanini — who has worked for Dolce & Gabbana and Versace — the line continues to be buzzworthy. Zanini's vision? Clothing that's simple, understated and elegant.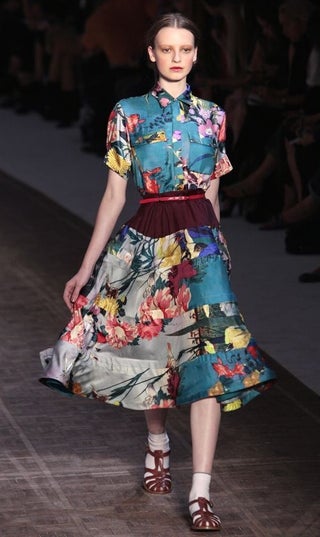 S
This is one of the few busy ensembles Rochas showed in Paris today. Floral patterns are a go-to for Spring, but in these garments, the look is softly bold, instead of sickly sweet.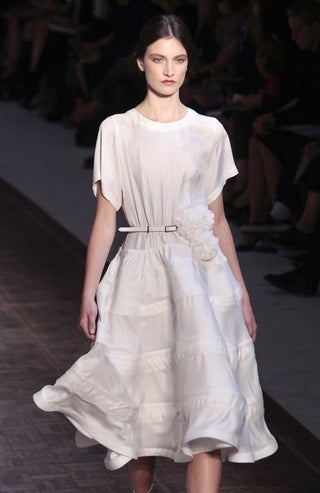 S
Cinched waists and full skirts have a retro vibe without feeling costume-y.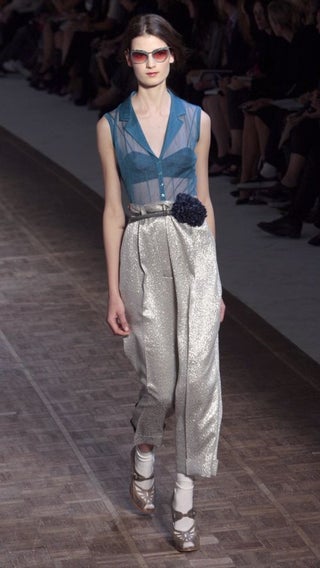 S
Though I have expressed my Growing Concern about The Direction Of Pants, I find these to be quite elegant and fresh-looking. Even if I wouldn't wear them.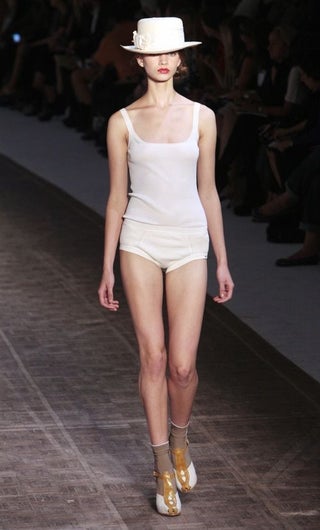 S
Excuse me, Miss? You seem to have forgotten something.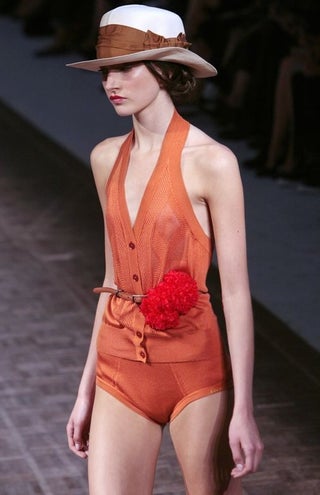 S
I like the color here; I like flowers, the belt and the way this fabric appears to be completely luxurious… I don't like what this means for Team No Pants.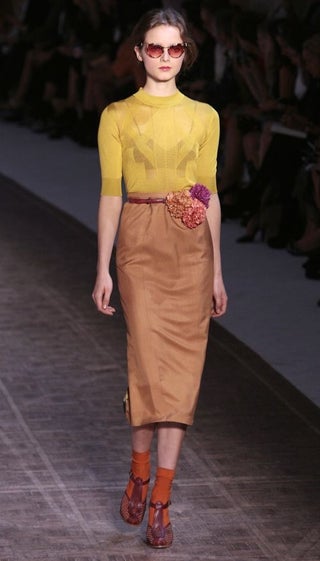 S
It's kind of cool how the colors and the pieces are a little bit "off" — it keeps things from being too predictable. That said, sometimes you see an ensemble on the runway and it represents the You You've Always Dreamed Of. This doesn't do it for me.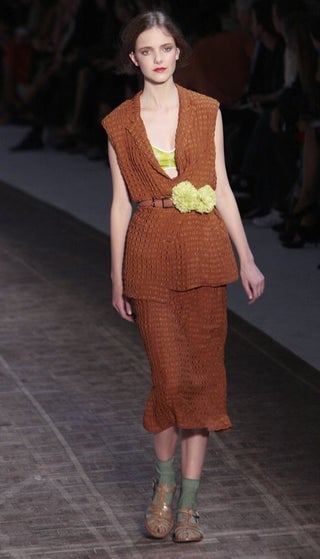 S
I have been ignoring the very ugly shoes on purpose. But I do understand how they fit with the clothes.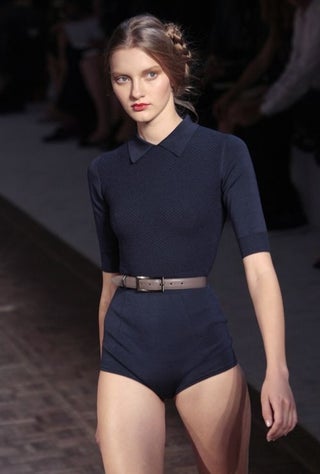 S
But Blair Waldorf is ordering this right now.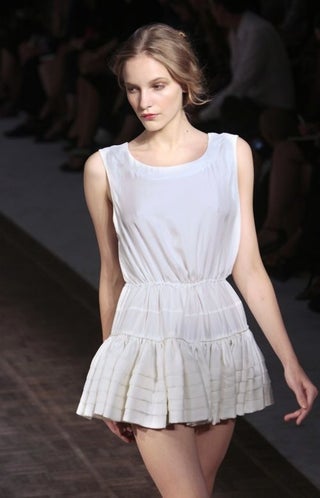 S
Degas-y, dreamy.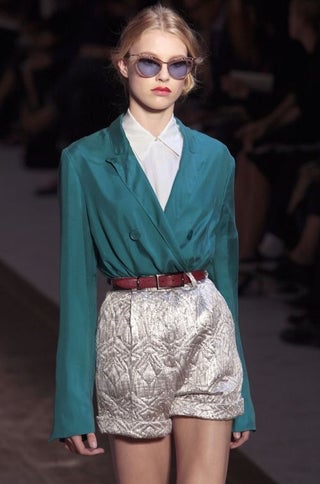 S
Restrained and refined, but still graceful — with a sense of humor.
[Images via Getty.]