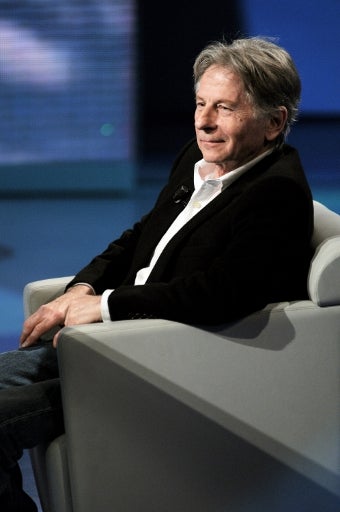 "Does being an 'artist' trump being a rapist?" asks Melissa Silverstein of Women & Hollywood. According to 138 people in the film industry who signed a petition demanding the immediate release of Roman Polanski from Swiss custody, yep!
And they're joined by another group of writers and artists Bernard-Henri Lévy is rounding up! On his roster: Salman Rushdie, Milan Kundera, Neil Jordan, Isabelle Adjani, Isabelle Huppert, Mike Nichols, Diane von Furstenberg, and Paul Auster, among others. As for the other petition (launched by French film industry association SACD), in addition to the signatories posted at The Wrap last night (Pedro Almodovar, Wes Anderson, Darren Aronofsky, Monica Bellucci, Stephen Frears, Tilda Swinton?!?), new big-name rape apologists are signing on all the time! Today, we can add Martin Scorsese, David Lynch, Terry Gilliam and — wait for it — Woody Allen to the list.
Woody Allen, people. It would be kind of funny, if it weren't a big fucking list of celebrities who support a child rapist.
Also, let us not forget Whoopi "rape-rape" Goldberg, and of course Debra Winger's statement as president of the Zurich Film Festival jury. As Variety reported: