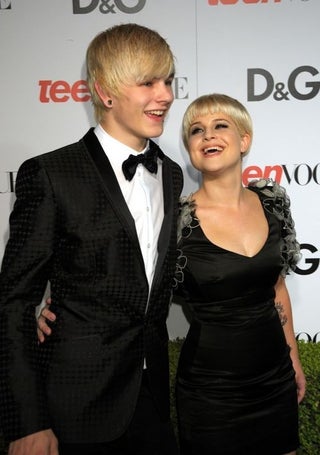 S
The 7th annual Teen Vogue Young Hollywood party, held in L.A. on Friday, saw stars like Kelly Osbourne, Ashley Tisdale and 90210's AnnaLynn McCord sporting ensembles good, bad, and, yes, incredibly ugly.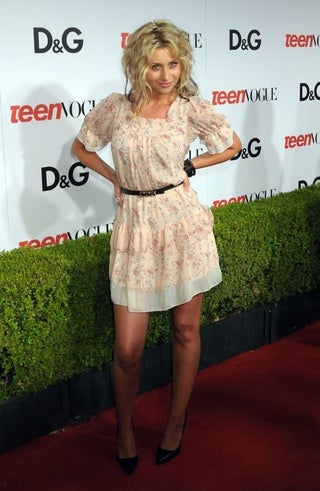 S
Aly Michalka was in a band with her sister AJ, creatively called Aly & AJ. She made a valiant effort to toughen up a sweet, floral frock with a studded belt, but the result? Meh.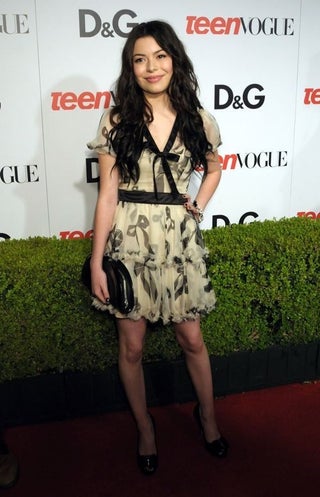 S
Due to my sordid past at a teen magazine, I have interviewed iCarly's Miranda Cosgrove — who was also in School Of Rock — and found her absolutely charming. Much like this bow-tiful dress.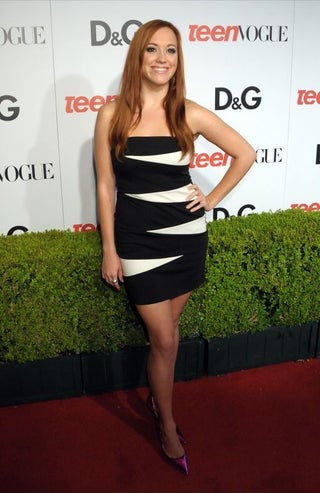 S
Andrea Bowen — Julie on Desperate Housewives — made her Broadway debut in 1996 as Young Cosette in Les Misérables. Unfortunately, her faux-bandage dress with shiny purple shoes should really go to the guillotine.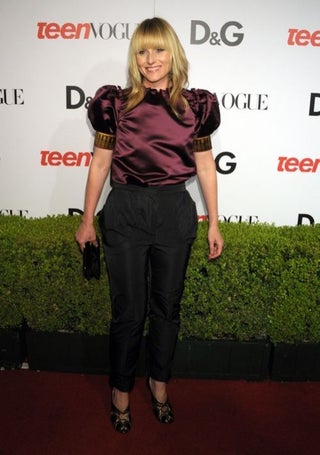 S
Friends, this is Amy Astley, editor in chief of Teen Vogue. Surely she has heard the phrase "wear the trend; don't let the trend wear you." And yet.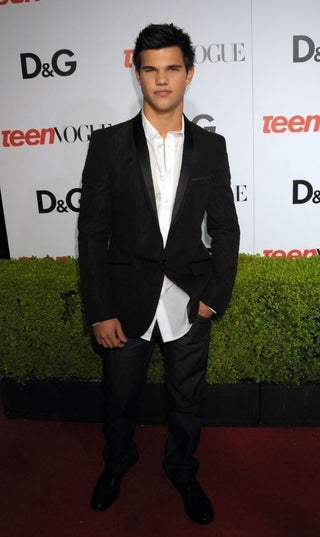 S
The Buff Werewolf wears his tuxedo with just the right amount of insouciance. Wait a minute: Is it denim?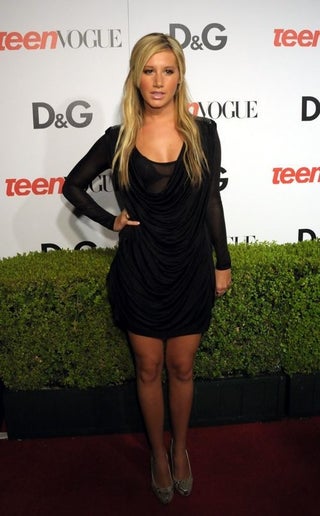 S
We see London, we see France, we see Ashley Tisdale's sexyface. And bra.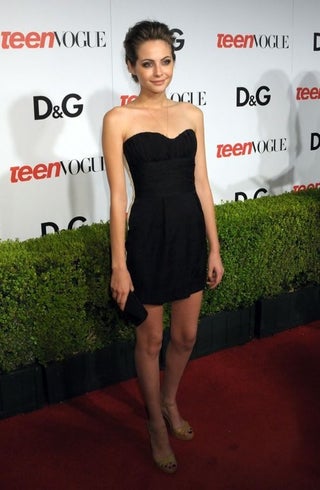 S
Willa Holland was Kaitlin Cooper on The O.C. and Agnes on Gossip Girl. She's experienced in LBD selection, and in choosing this classy number, it shows.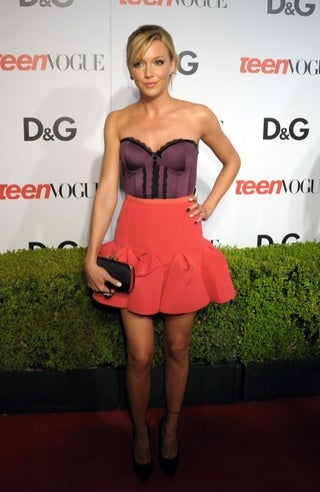 S
Katie Cassidy has been on Supernatural and Melrose Place. Her dad is '70s pop idol David Cassidy. While the colors — and the fingernails — are fun; she seems to have forgotten her shirt.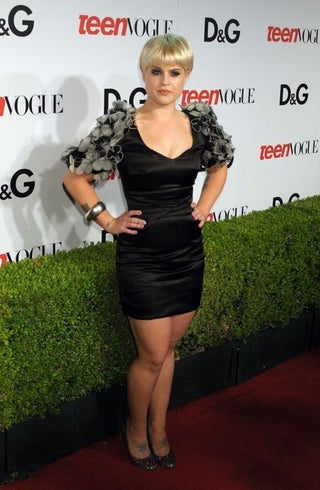 S
My unapologetic love for Kelly Osbourne grows stronger everyday. This little black dress with embellished sleeves looks great.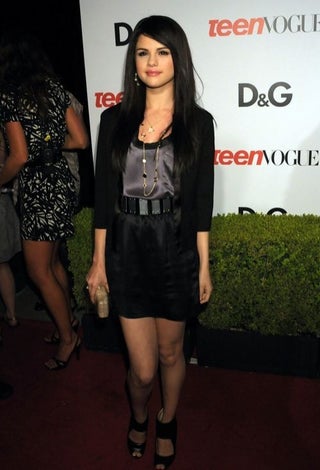 S
Seventeen-year-old Selena Gomez plays it safe… in an ensemble that seems like it's for someone twice her age.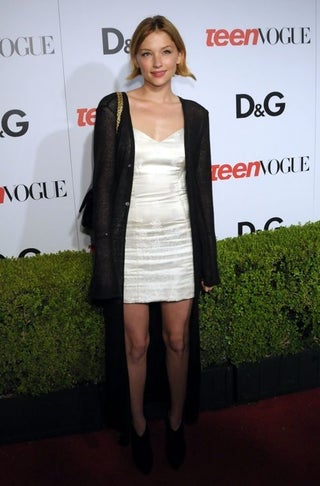 S
Hey, Haley Bennett! You were great as Cora in that mediocre Drew Barrymore/Hugh Grant flick Music And Lyrics, which is one of my guilty pleasures. But I'm not a fan of your long-ass sweater. Sorry!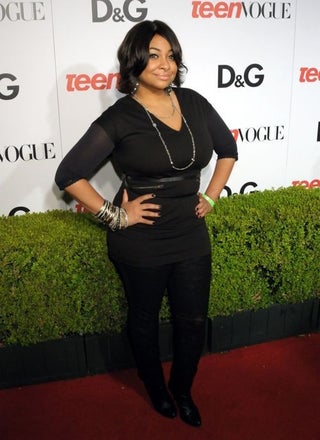 S
Raven-Symoné's black nails and black top are okay, but are her black leggings starting to disintegrate? I think I see skin.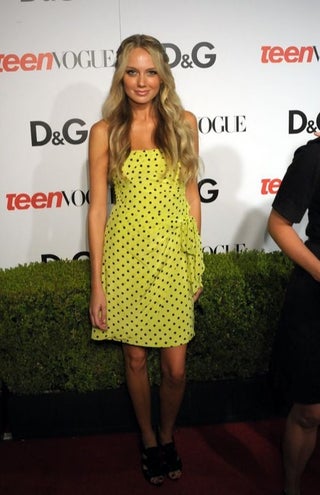 S
Chelsea Staub was was in the Bratz movie, but that can be forgiven, since this polka-dot dress is adorable.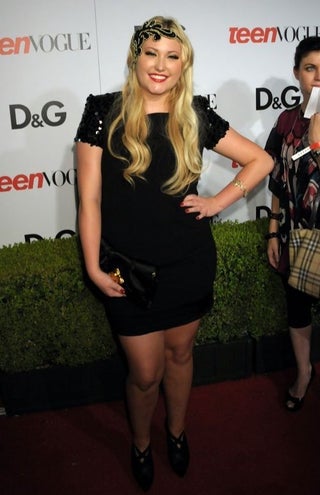 S
Hayley Hasselhoff's headpiece is a little kooky, but she's 17 and her dad keeps passing out at home so let's give her a pass.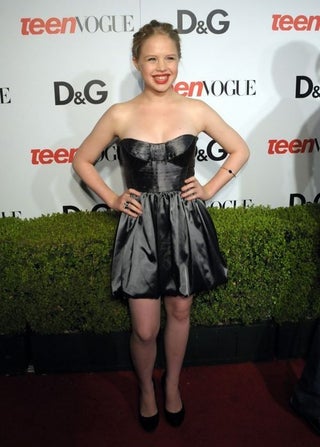 S
Not only did Sofia Vassilieva play the leading role in My Sister's Keeper alongside Cameron Diaz, she was Eloise in two made-for-TV movies. Her smile — and her little silver dress — are awesome.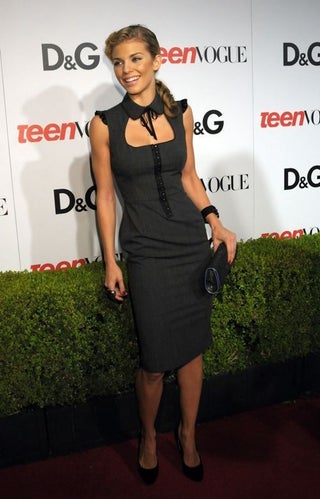 S
90210 2.0's AnnaLynne McCord attempts sleek retro-chic; succeeds.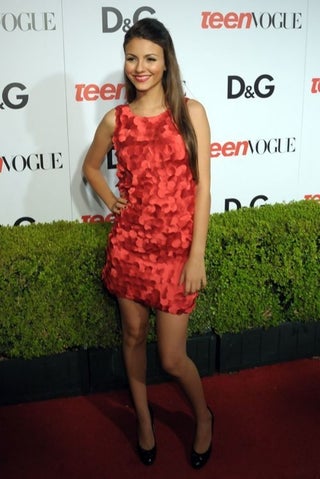 S
In a sea of black and grey, Victoria Justice stands out in a shimmery red sheath. Kudos.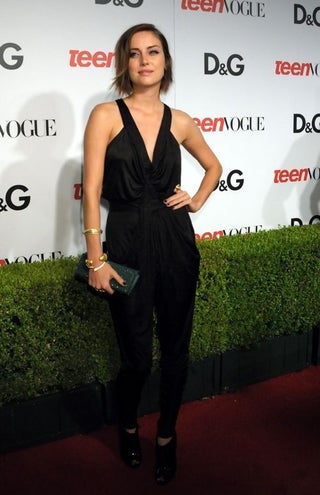 S
90210 2.0 star Jessica Stroup's square-looking midsection is just one of the reasons jumpsuits should fade away.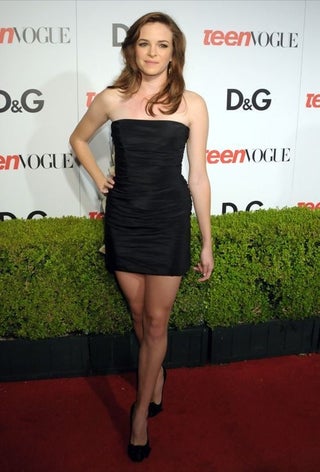 S
Danielle Panabaker's dress is business in front…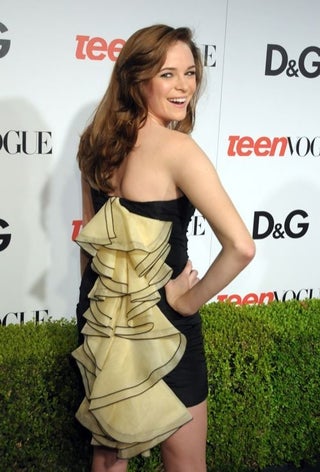 S
…Party in the back!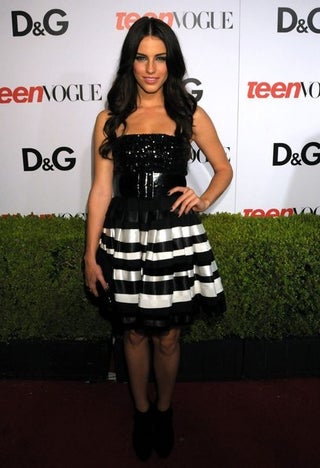 S
I've been going back and forth on this dress worn by 90210 2.o's Jessica Lowndes. Flirty and fun? Or too prom-y?
[Images via Getty.]