Former club kid and Heatherette designer Richie Rich showed his A Muse collection at New Zealand Fashion Week today, and if you're into bright colors, crazy patterns, men in teeny swim trunks and Pamela Anderson half-naked, you're in luck!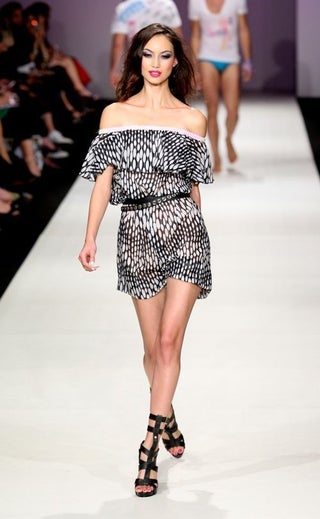 S
While some of the garments were totally insane, this little patterned number is actually wearable.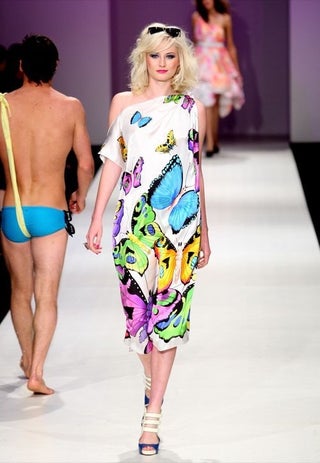 S
And for a beachy, summery, easy look, it doesn't get much better than this.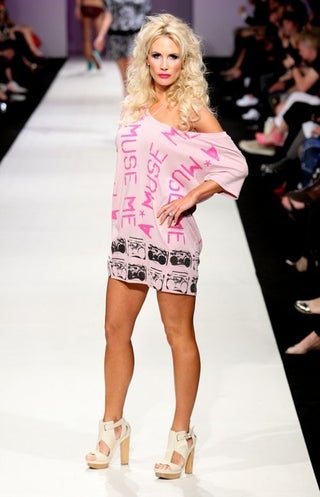 S
Team No Pants is winning. You realize that, right?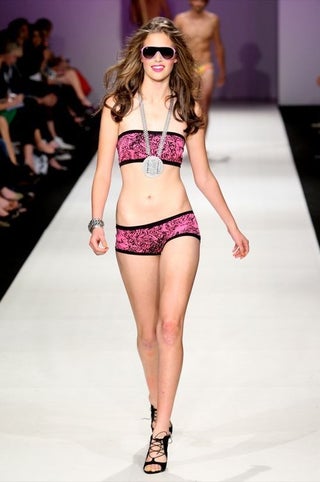 S
Bright, fun, youthful.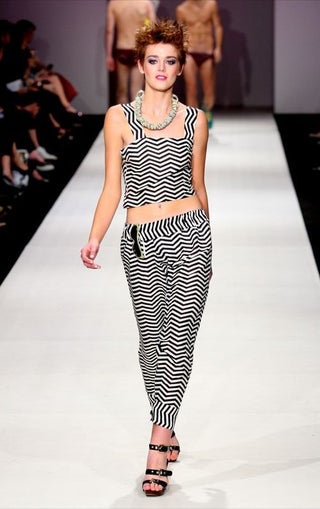 S
May induce migraines.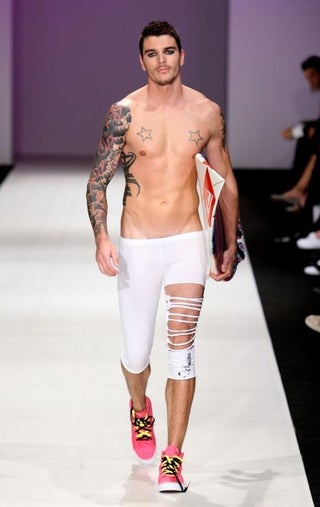 S
'Sup, Mr. Gratuitous Objectification.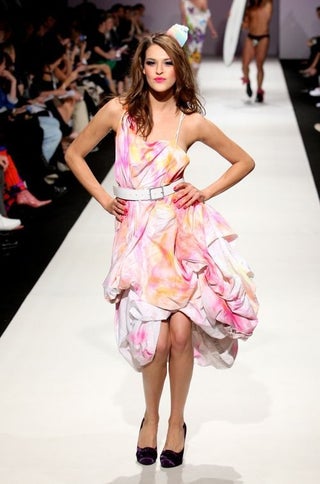 S
This dress is a little off, but also kind of sweet — it's some kooky girl's fantasy prom dress, rest assured.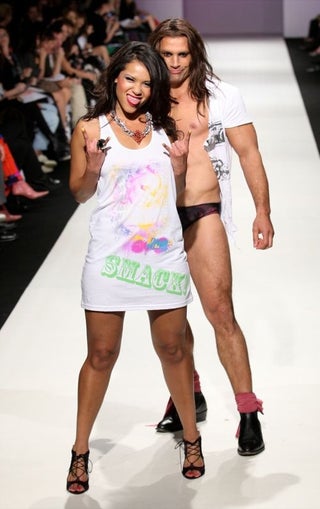 S
Smack as in smack your lips? Or smack as in, "You've gotta be on smack if you think this passes as a dress"?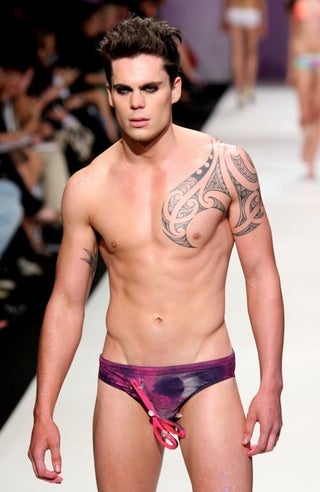 S
'Sup, Mr. Scissors.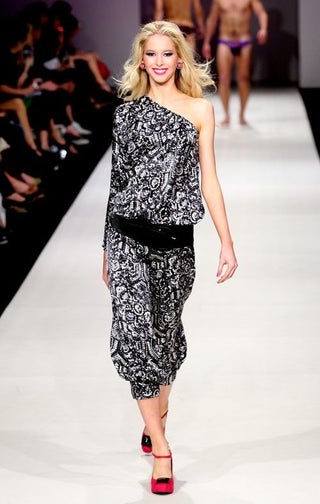 S
I could see one of those Young Hollywood types rocking this at a party.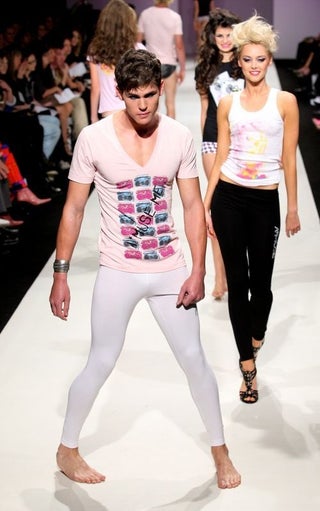 S
'Sup, Mr. I'm Shy About My Package.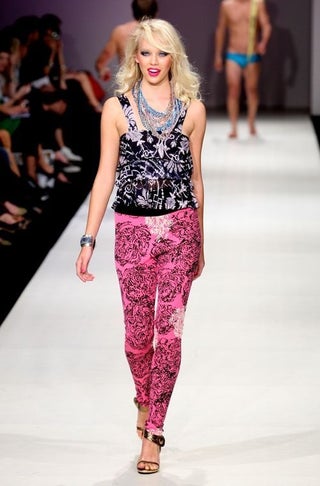 S
Teen dream? Or sensory overload?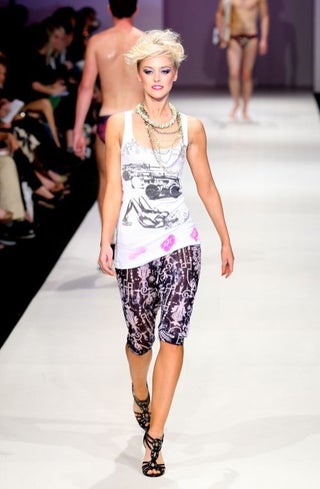 S
The weird thing about this collection is that the casual stuff is all street stencils and low-budget looking…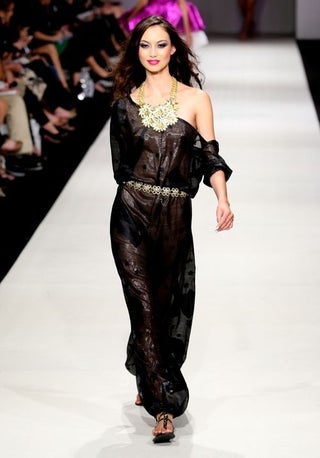 S
…And then there are some really elegant pieces that aren't a total joke.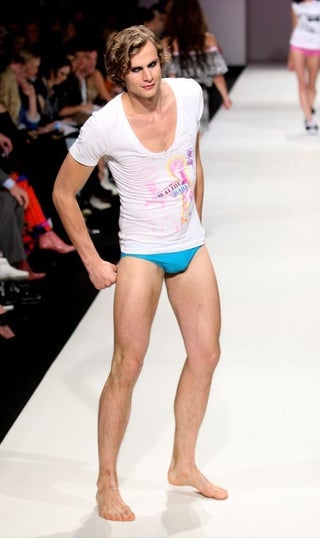 S
'Sup, Mr. Wedgie.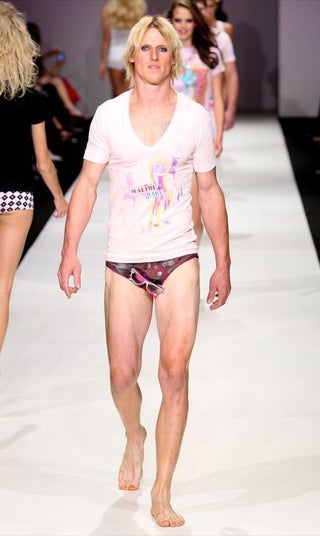 S
'Sup, Mr. Strategically-Placed Sunglasses.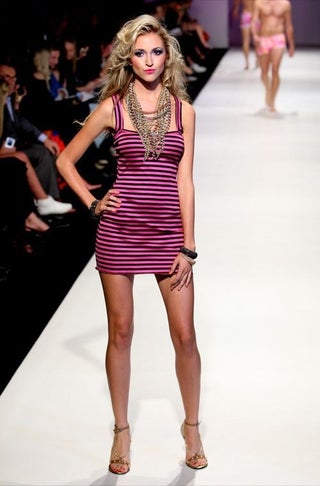 S
Is this really what the world needs right now? I don't think so.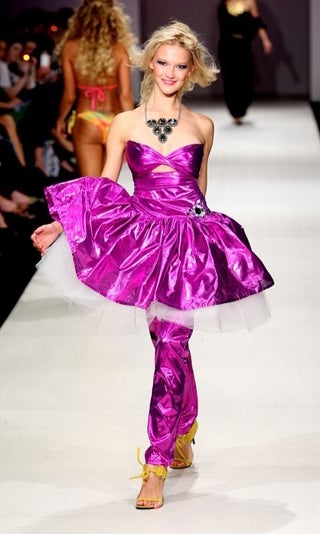 S
On one hand, there's an unapologetic zest for zaniness and party-never-stops energy in this. On the other hand, for the love of Miami Vice! This is terrifying!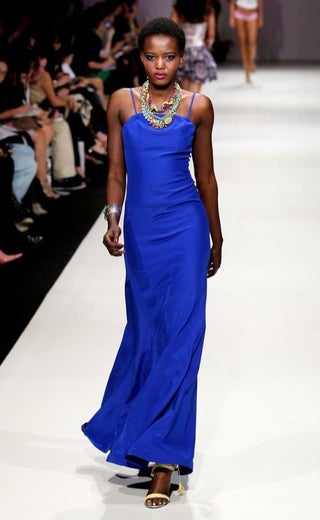 S
There's been a lot of electric blue on the runways, and I like it.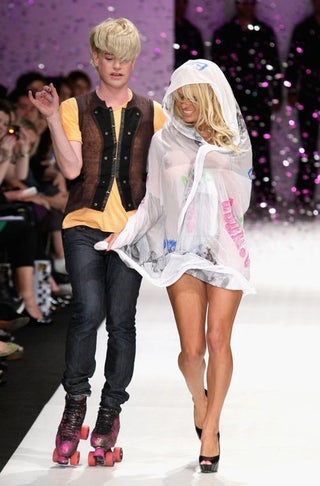 S
So Pamela Anderson and Richie Rich came out at the end of the show…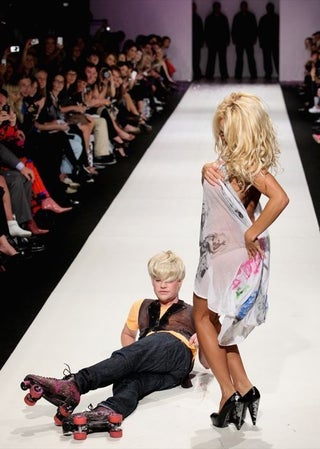 S
…And did whatever it is that you want to call this…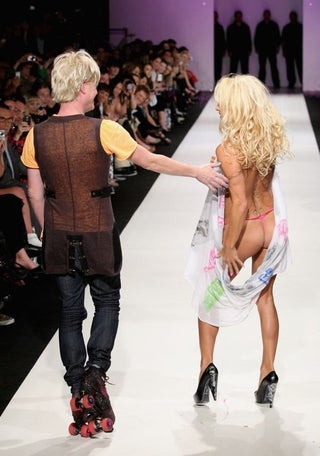 S
…And that's all she wrote.
[Images via Getty.]