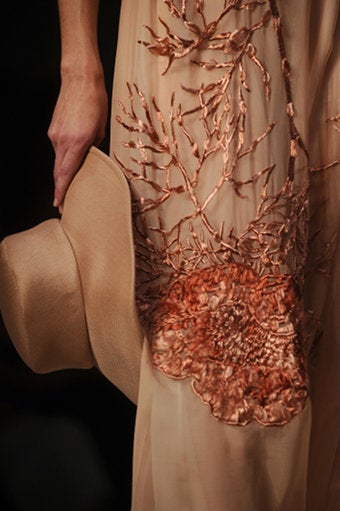 S
The Philosophy di Alberta Ferretti? Pre-war romance!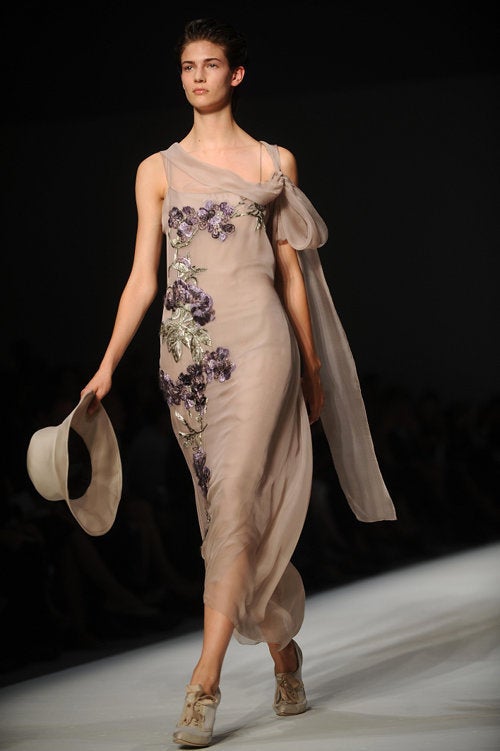 S
Ferretti's no enemy of gauzy gauzy femininity any time, but loving the over-the-top Bloomsbury feel of this!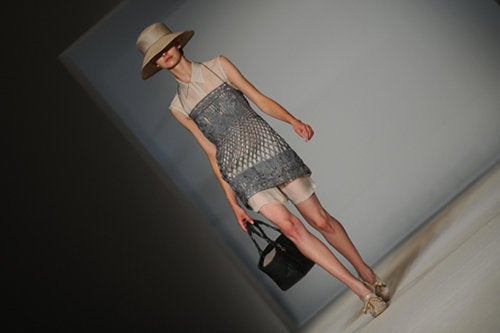 S
Okay, this openwork gardening apron verges on bizarre, but there were lots of these meta-garments all over the runways.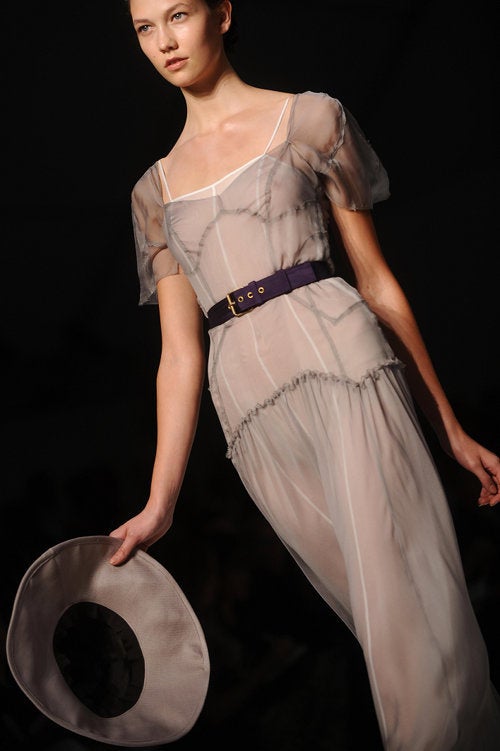 S
Absurdly romantic, a touch Laura Ashley - but so pretty.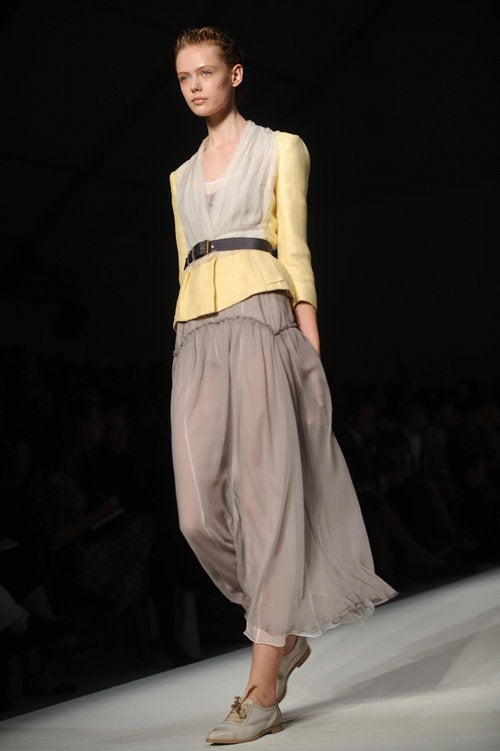 S
This juxtaposition of hard and soft feels very Vanessa Bell-at-Charleston.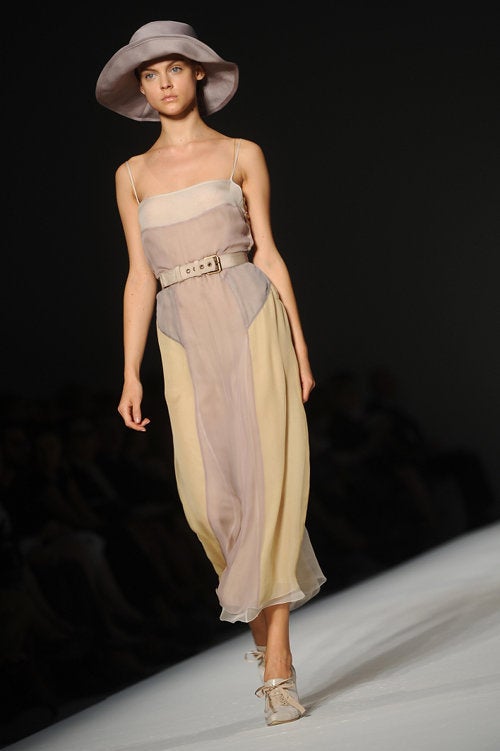 S
Made for a garden party - ideally one involving apple trees.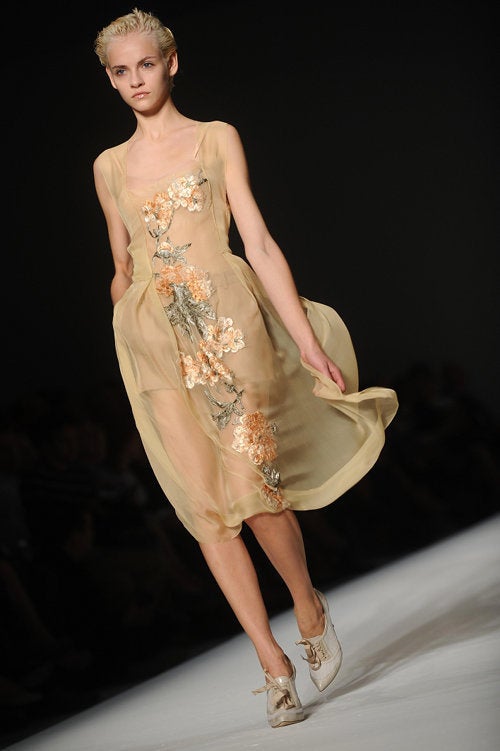 S
The embroidered detailing is another vintagey nod.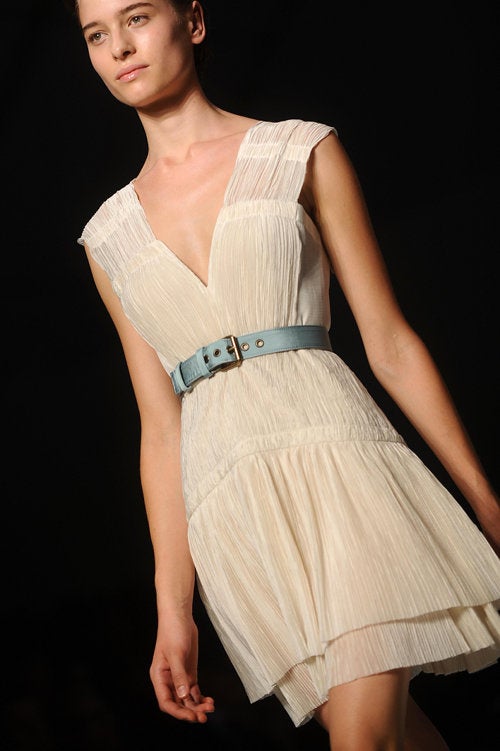 S
Simple and perfect.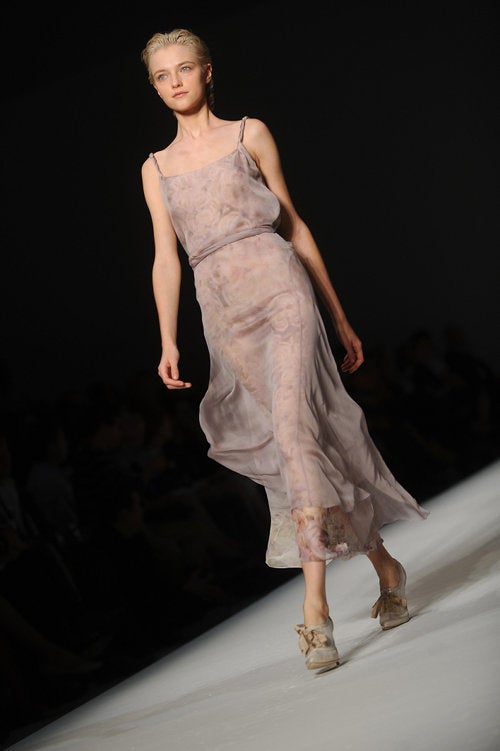 S
Isadora Duncan could have danced in this gauzy number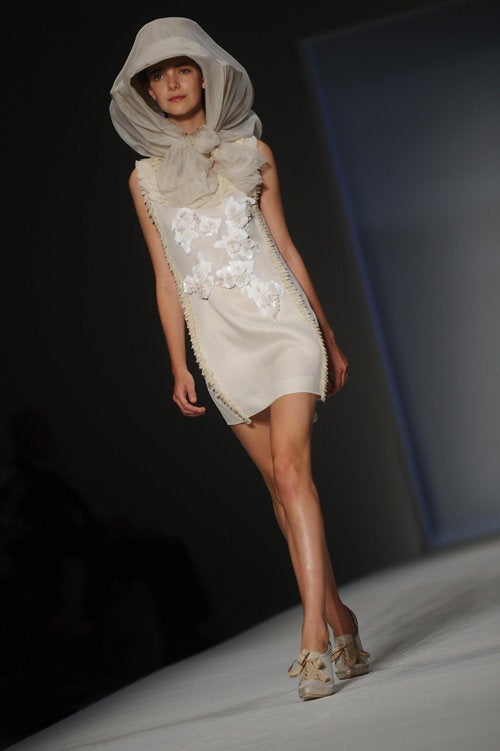 S
The motoring veil almost distracted me from this rather odd, rather mod little mini.


[Images via Getty.]