Although some of the colors were sweet in Versace's spring 2010 runway show, the ensembles themselves were not: Fierce sex appeal is the point, and any softness is toughened up with hard lines or severe details. The result? Donatella-esque bombshells.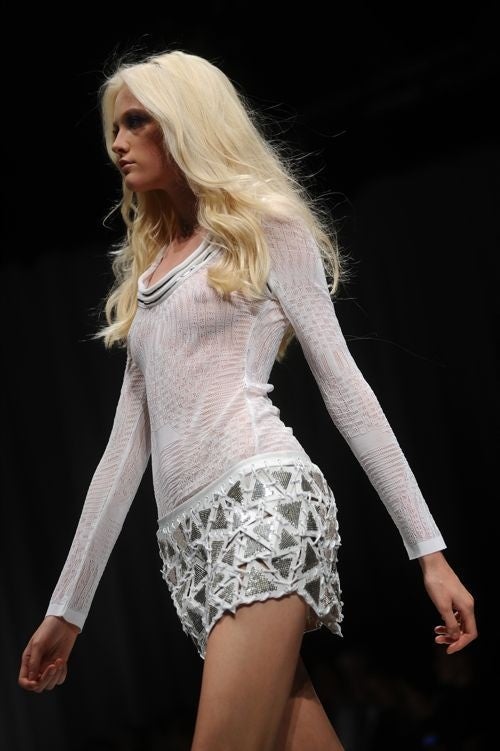 S
The soft, easy, pretty fabric of this long-sleeved top is set off by those razor-sharp triangles in the skirt.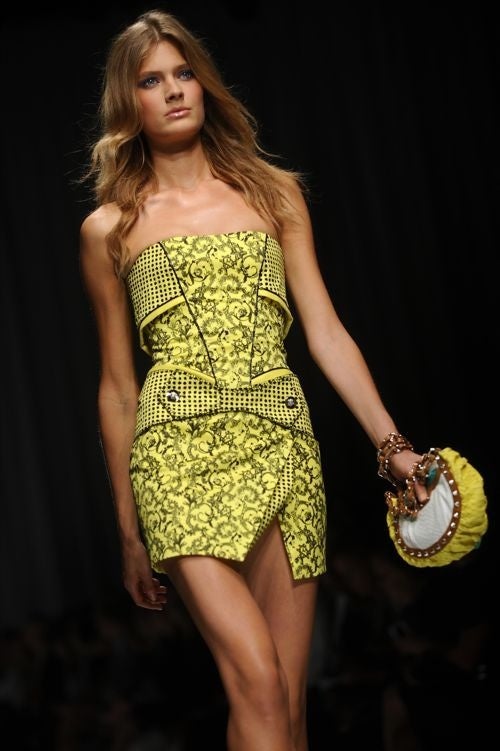 S
This is weird and ugly and I don't get it.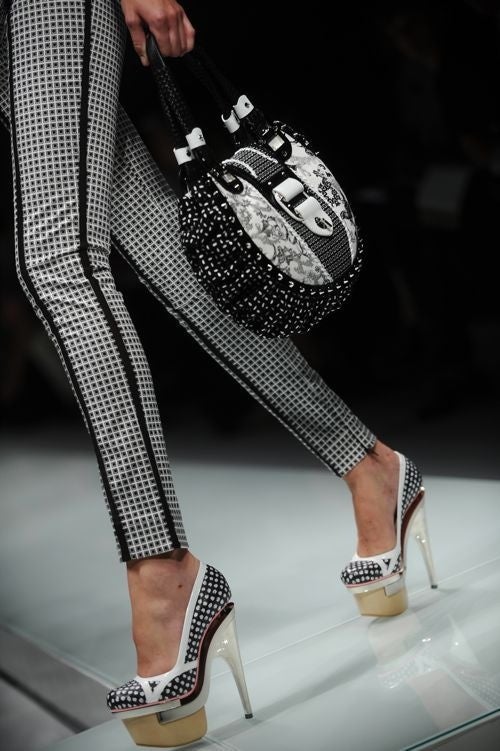 S
It's like a gingham check, but badder, more apt to sleep with your boyfriend. I'm terrified yet intrigued by the shoes!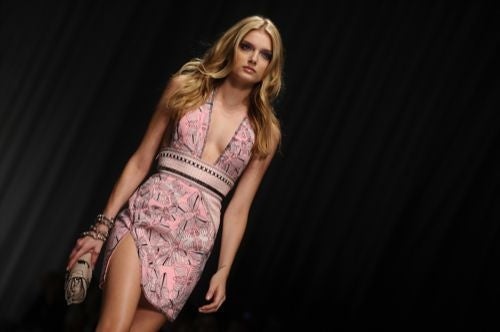 S
Sugary color, cut up by harsh angles for a decidedly not innocent look. I think we might see this on the red carpet.
S
More sharp triangles, like disco chain mail.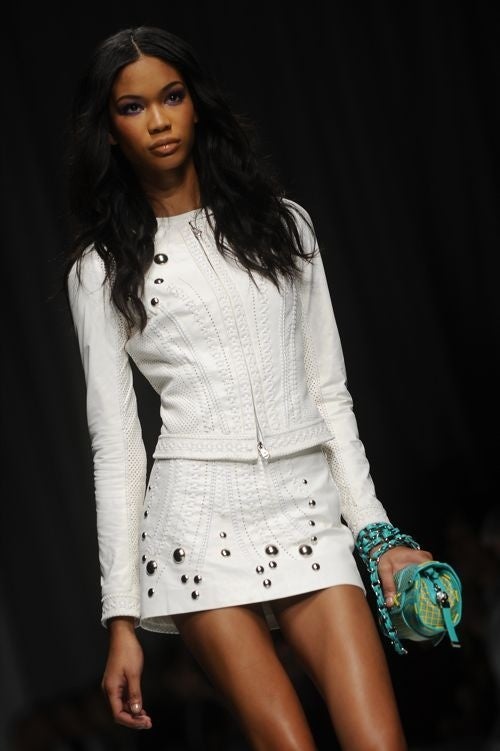 S
Even the suiting is tough: Studded and stitched into submission, with a body-conscious, tailored fit.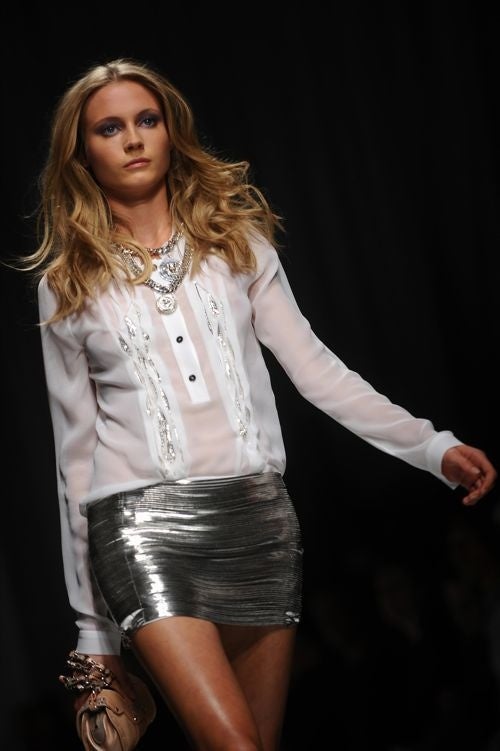 S
I like this sheer top and little mirrored ribbon of a skirt for a cool twist on evening wear.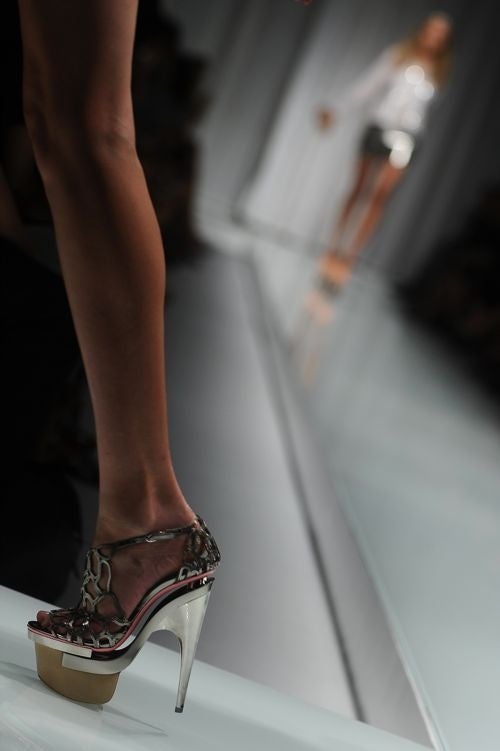 S
SRSLY?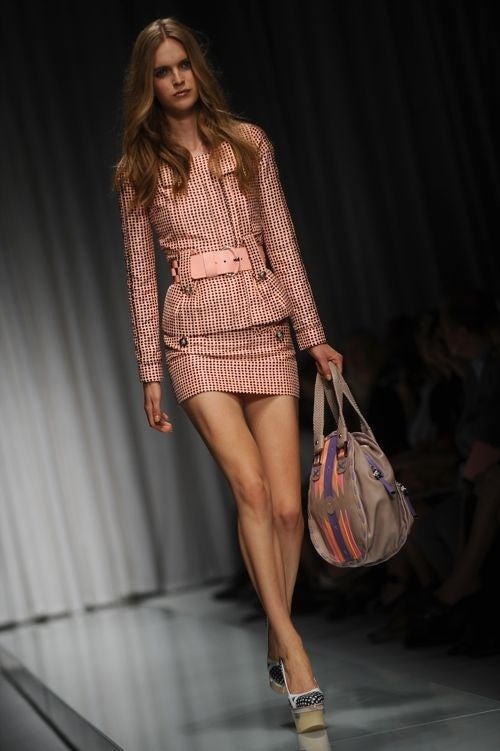 S
This collection is clearly all about showing off as much leg as possible.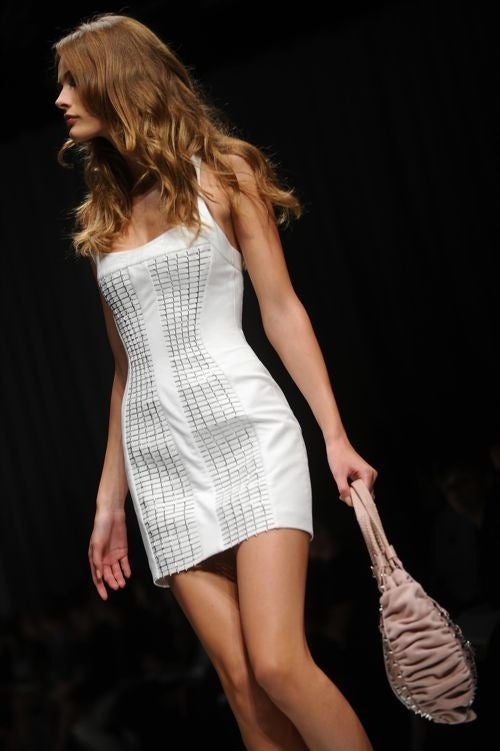 S
More crisp, stark white.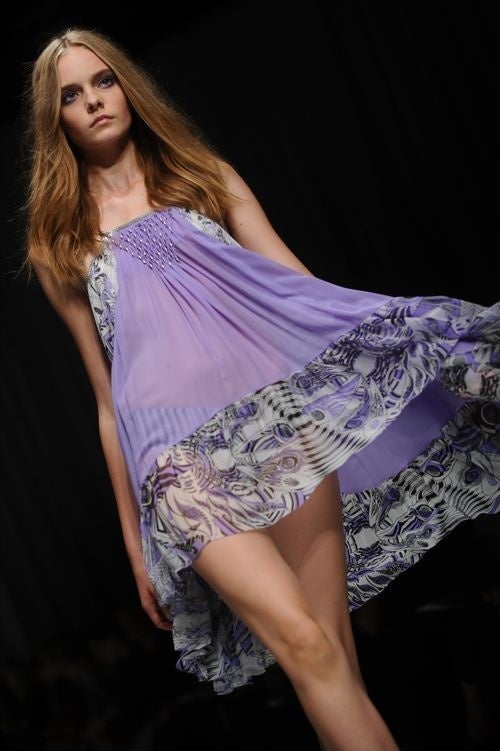 S
Are swingy babydoll dresses coming back? We saw something similar at Moschino.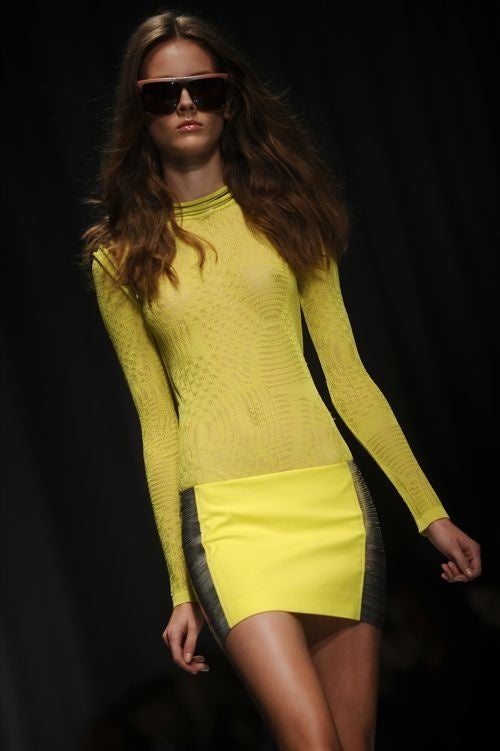 S
She'll only come out at night! The lean and hungry type… Nothing is new, I've seen her here before. Watching and waiting. Oh, she's seated with you but her eyes are on the door.... Oh, oh: Here she comes! Watch out boy she'll chew you up… Oh, here she comes! She's a maneater…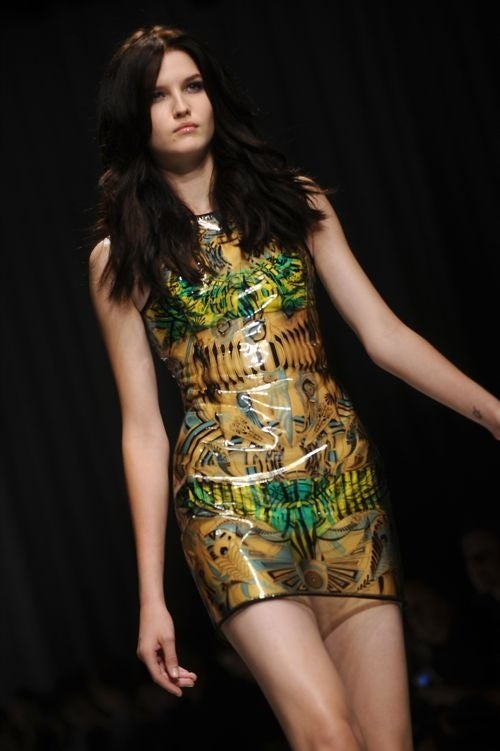 S
DO. NOT. WANT.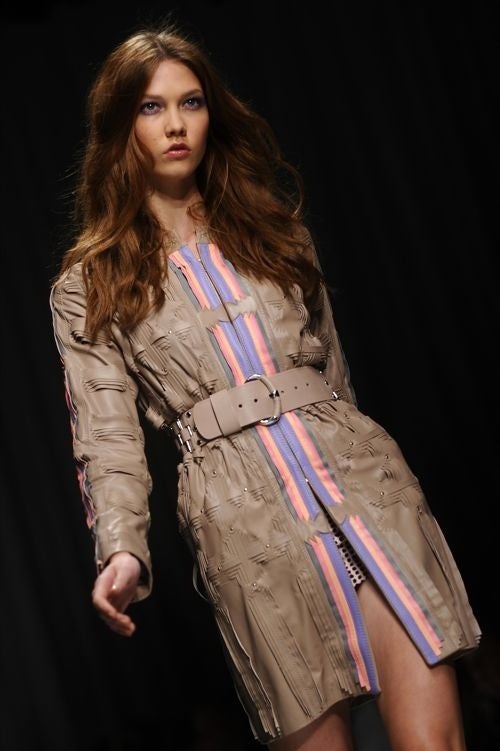 S
This coat is interesting; The studs and tucks and big belt say "BEWARE," but the little pastel rainbow says "of Unicorns!"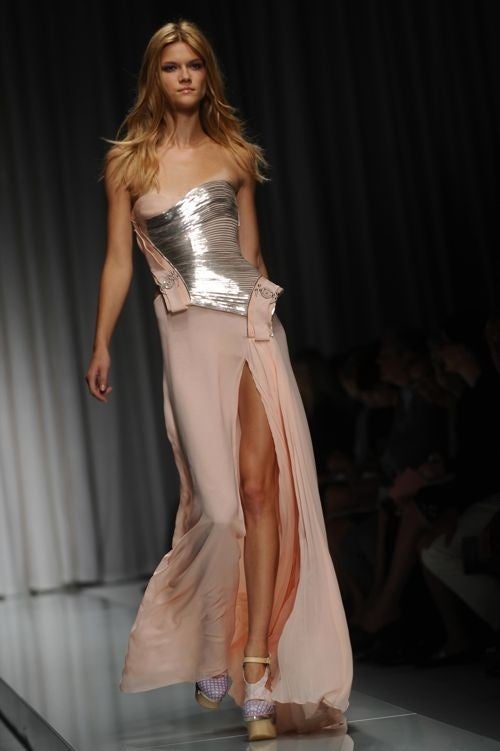 S
Here, Versace does what Versace does best: Amped-up gowns for sex symbols. Hard and soft; fluid and rigid, pretty/tough. Well played.
[Images via Getty.]