Hearts! Bows! Eyelet! Um, Coca-Cola bottles! Moschino's unabashedly girly collection for spring 2010 — shown in Milan yesterday — will put a huge smile on your face.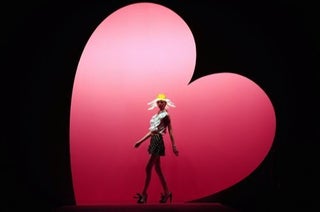 S
The runway had a giant pink heart backdrop, just because.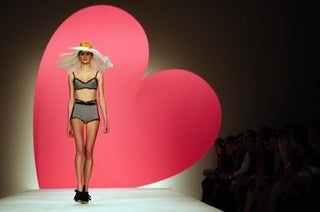 S
This hat! Is a daisy! Franco Moschino, who died 1994, always did silly, eccentric, colorful stuff, and the design house keeps his dream alive.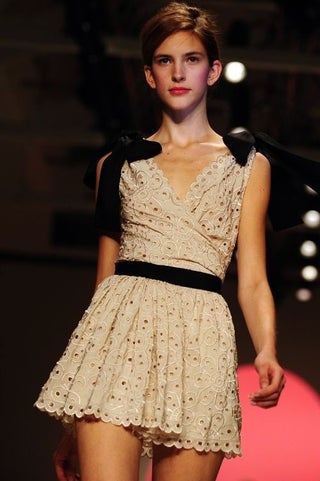 S
Velvet bows! This is ridiculously adorable, if a little short.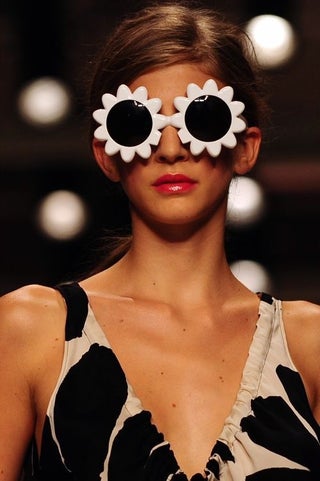 S
Daisy vision?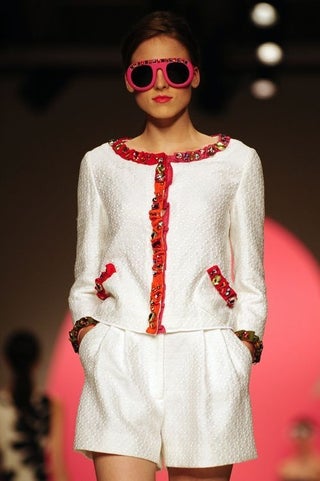 S
Wear this chic little shorts suit when running errands in St-Tropez.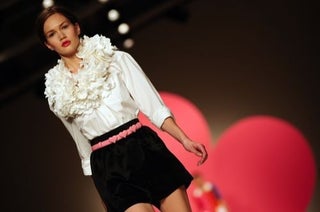 S
The ruffles remind me of a Harlequin; the hearts on the belt are soooo deliciously 5th grade.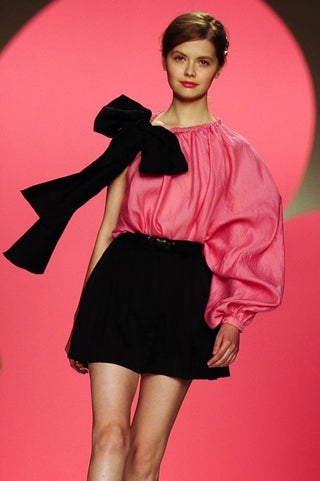 S
Even if I wouldn't wear this, I love looking at clothes made with a sense of whimsy and humor.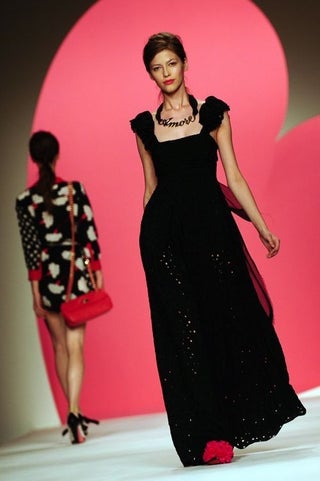 S
The gown is gorgeous, the oversized nameplate? Hilarious.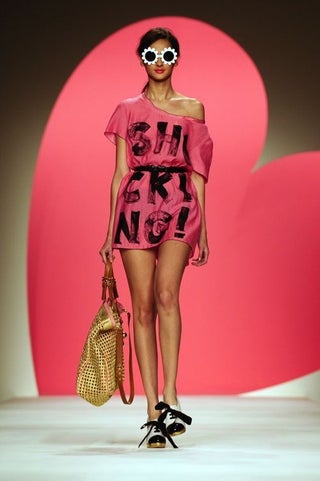 S
Delightful from head to toe, even if it is just an oversized T-shirt.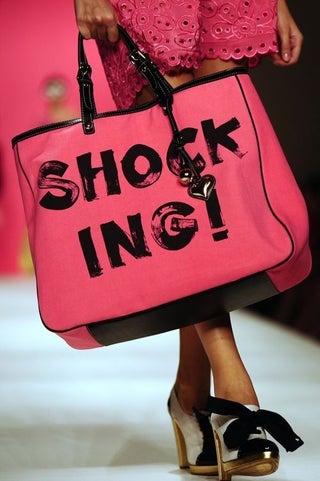 S
I don't know what the bag is about, but the ladylike shoes with ribbon laces are making little hearts appear where my pupils should be.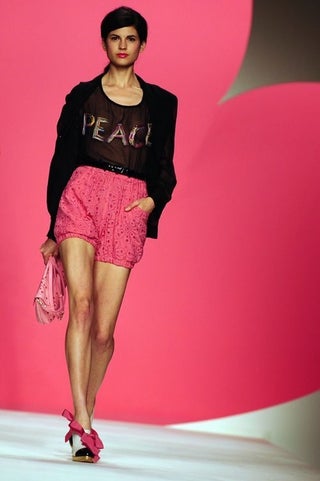 S
Pink eyelet bloomers, on someone over the age of 5, seem absurd. But that's the point, right?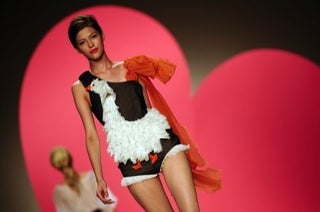 S
The designers are quacking me up.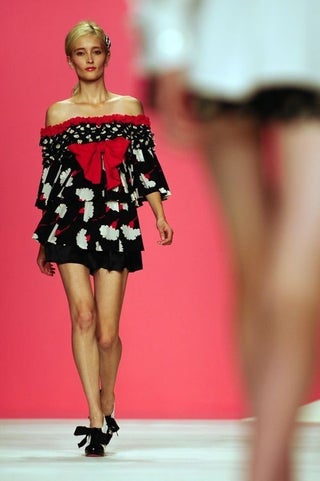 S
Just a little something to wear to a garden party.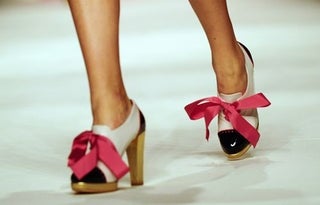 S
I'll need these in an 8½ or a 9. Thanks.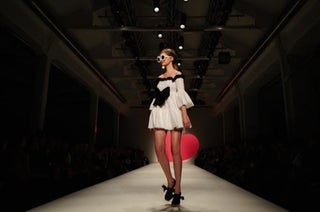 S
Willy Wonka's girlfriend.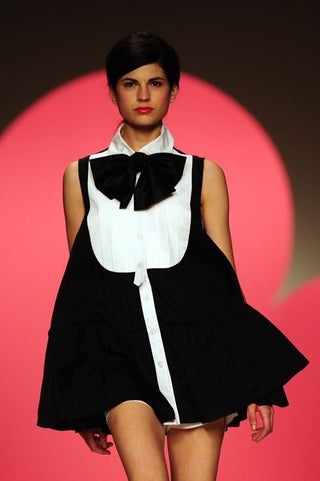 S
Mia Farrow wore floaty little numbers like this in Rosemary's Baby.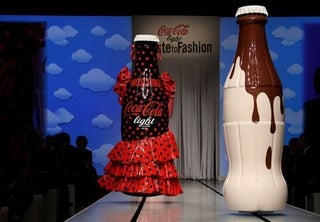 S
In a related show, Moschino Coke bottles walked the runway.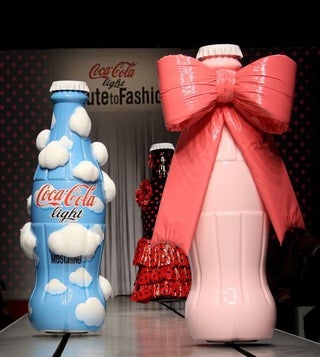 S
It's like Magritte… on coke!
[Images via Getty.]