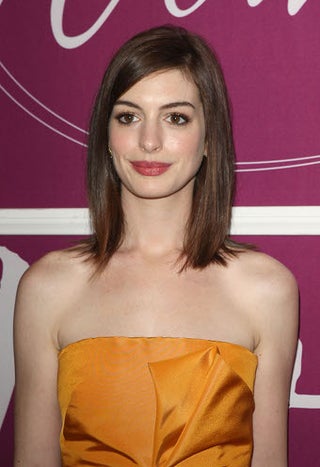 S
Variety's 1st Annual Power of Women Luncheon at the Beverly Wilshire Hotel brought out plenty of dashing dames: Anne Hathaway, Christinas Aguilera and Applegate, January Jones, Jamie Lee Curtis, and...Terrence Howard?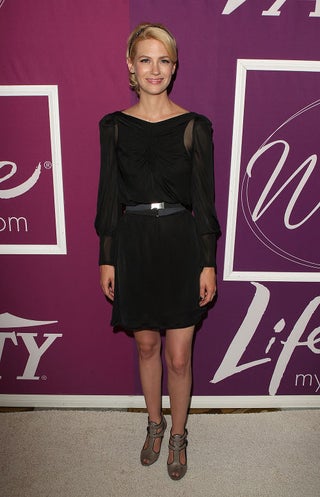 S
January Jones' curious LBD borders on the "backwards" - but she looks amazing!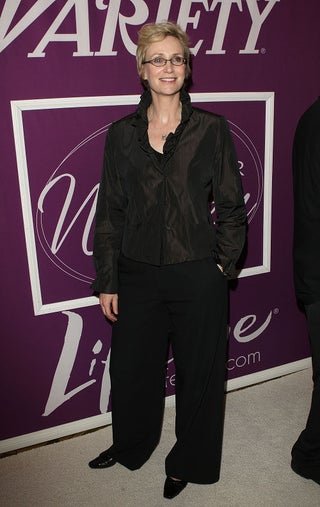 S
I'm not sure what trend in trousers Jane Lynch is demonstrating. In fact, I'm not sure it's a trend at all.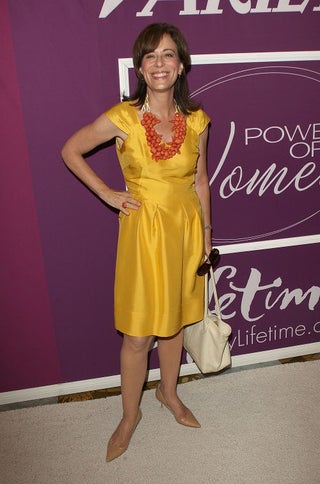 S
Jane Kaczmarek's palm beachy situation screams "luncheon." Take that as you will.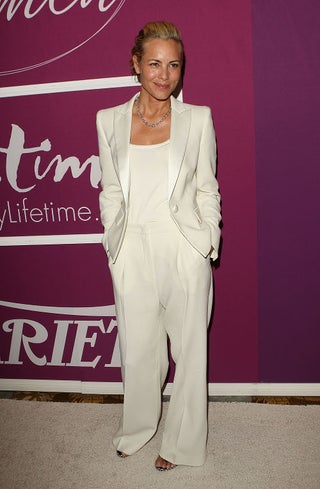 S
Maria Bello's white-suit-sandals combo is a tad "beach wedding" for my tastes, but one can't deny her insouciance.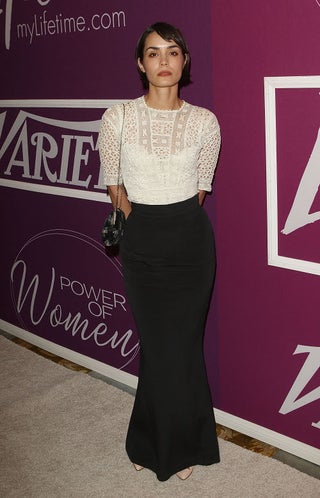 S
I adore Shannyn Sossamon's Miss Mix-worthy openwork waist and skirt. And anyone who knows what I'm referring to, I officially call my sister.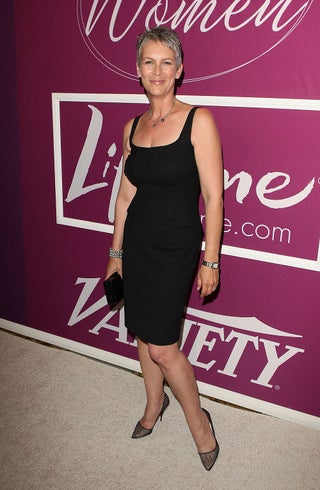 S
Jamie Lee Curtis does simple, classic, sexy, as she does so well.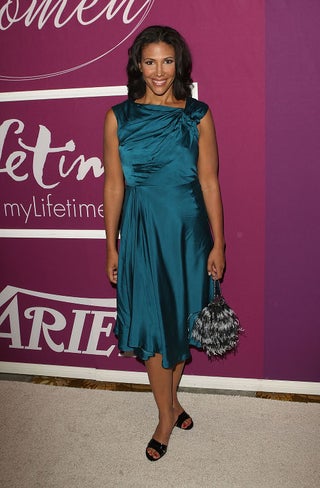 S
Silk charmeuse, as Wendy Davis demonstrates, is apparently the new LBD. Except that it's not basic. Or especially versatile. People just wear it constantly.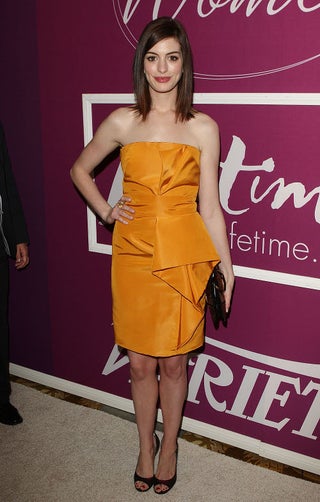 S
Gotta give Anne Hathaway this: when the girl's on, she's really on. Plus she can wear saffron, which is quite a trick.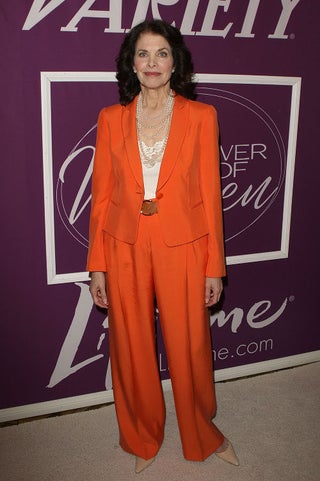 S
I guess having said that, I need to give Sherry Lansing props for sporting an entire field of pumpkin. Well, points for...boldness, certainly. She said kindly.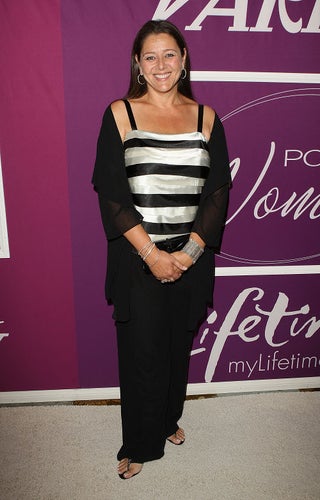 S
Camryn Manheim's loose-fitting horizontals are not what anyone would call flattering, and are what some would call frumpy, but a natural red-carpet smile earns major points.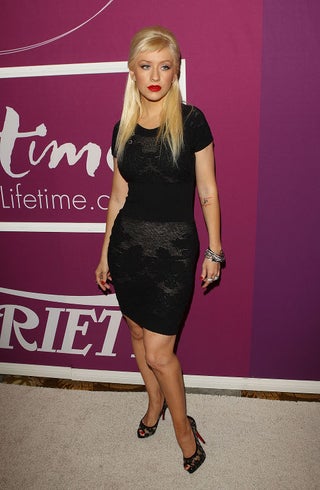 S
Christina Aguilera takes the basic out of "little black dress" even as she emphasizes the "little."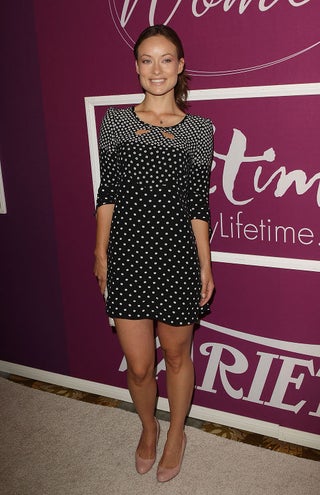 S
After a bizarre Emmy showing, Olivia Wilde goes safely demure.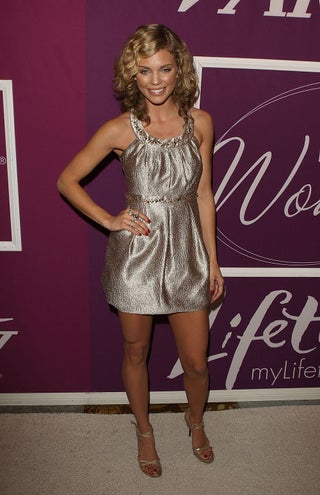 S
AnnaLynne McCord rides the metallic train - and it's kinda disco-fab.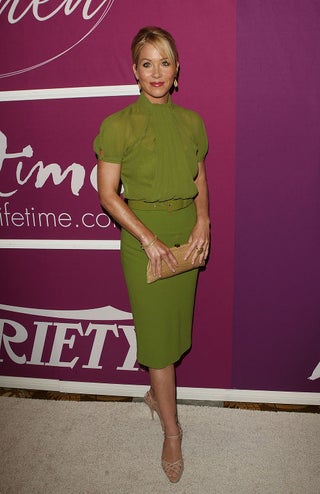 S
This retro-pretty day dress is an amazing look for Christina Applegate.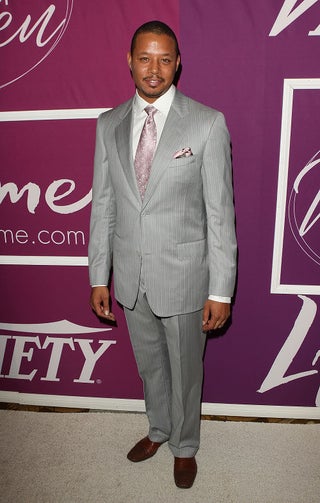 S
Seriously, what would a "Power of Women" event be without noted women's advocate Terrence Howard in a pair of clashing shoes?


Getty" />