Corsets. Daisy-Dukes. And lots of leathah. Dolce and Gabbana put the "Eurotrash" in "cowgirl," and the result was...beyond words.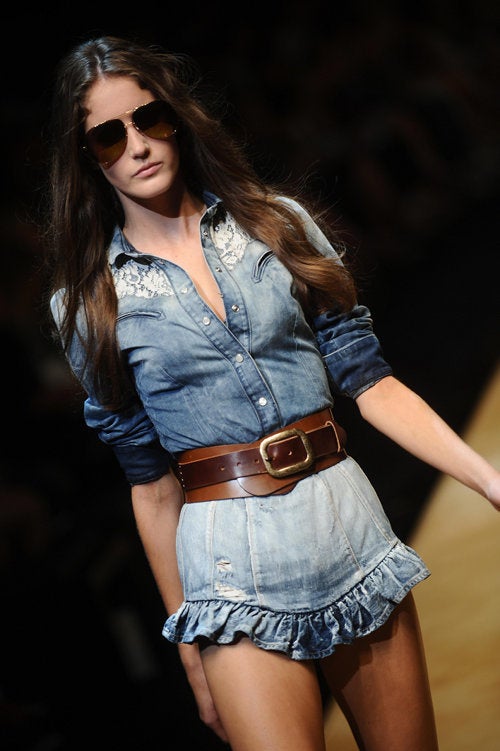 S
You know who I can see in this? Jessica Simpson! If I were a designer, I know that's what I'd want to hear.



S
I think we were all thinking the same thing: what this needs is a fanny pack.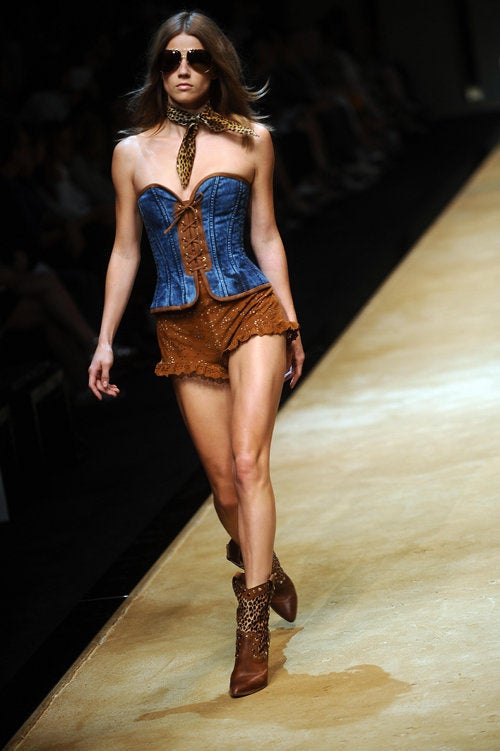 S
Leather eyelet short-shorts and a corset: I'd recommend this for meeting the in-laws.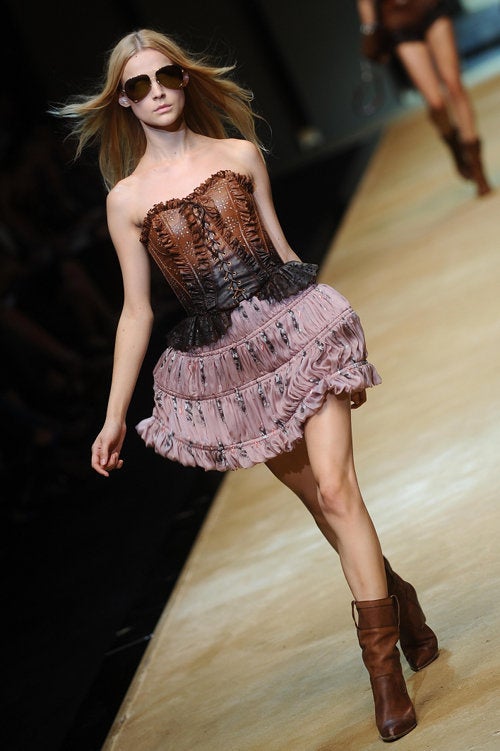 S
Let's throw a little Ren-Faire in there while we're at it!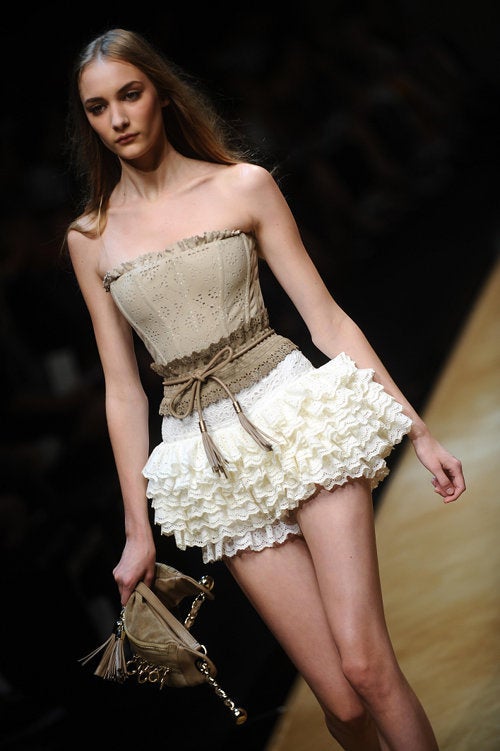 S
Oh yes, they did: bloomers.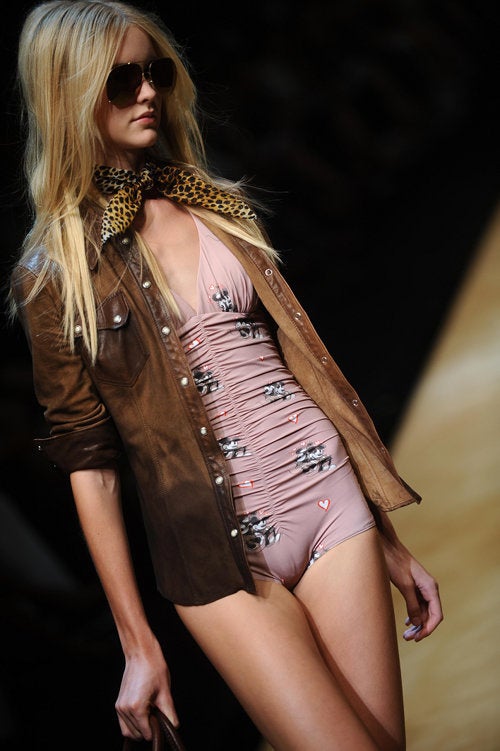 S
This is perfectly cute!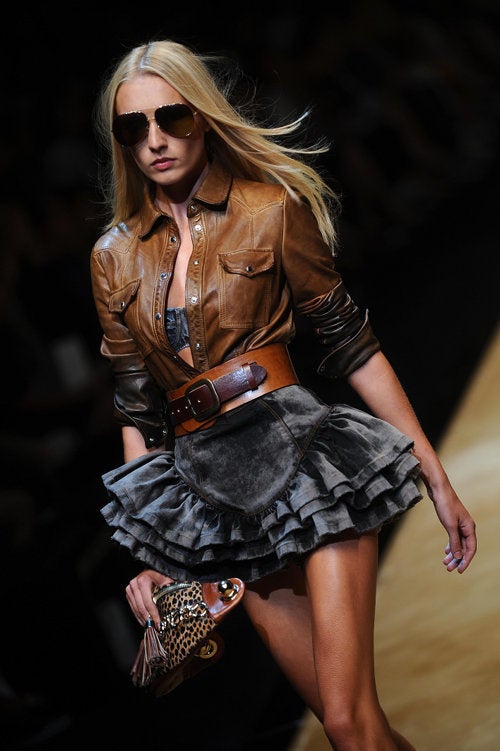 S
Can you say "she's my cherry pie?" D&G can!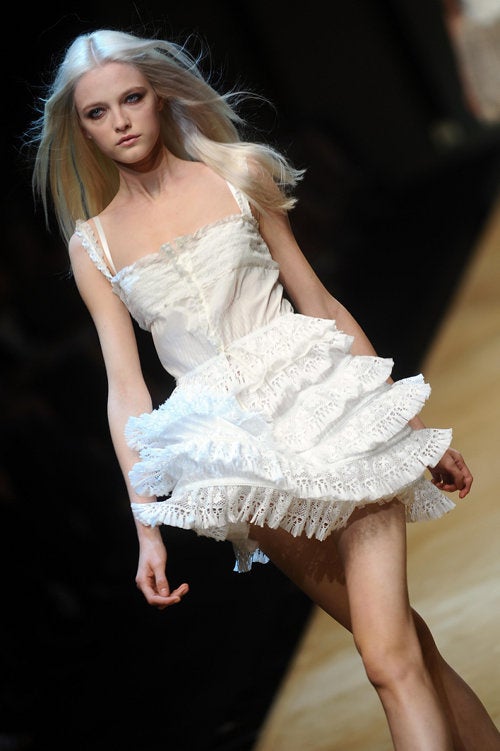 S
We call this one "roll in the hay."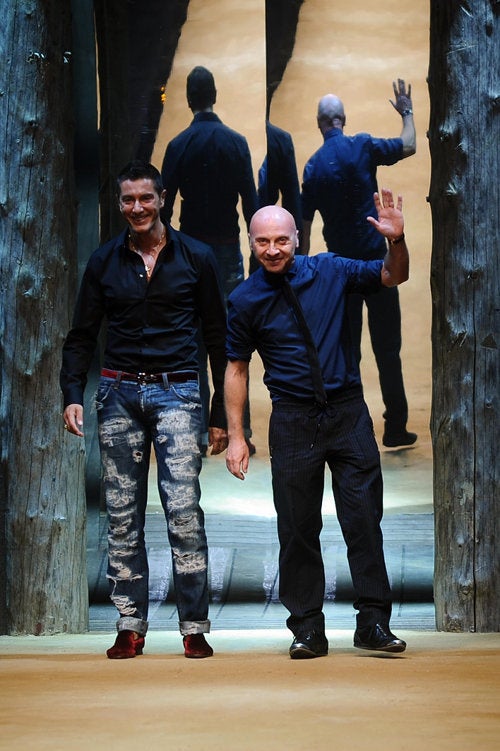 S
The men, the jeans, the legend.
[Images via Getty]