"Severe beach": only Prada could have made it work. It's like summer vacation, Blade Runner-style!

So pretty - with just a touch of sinister.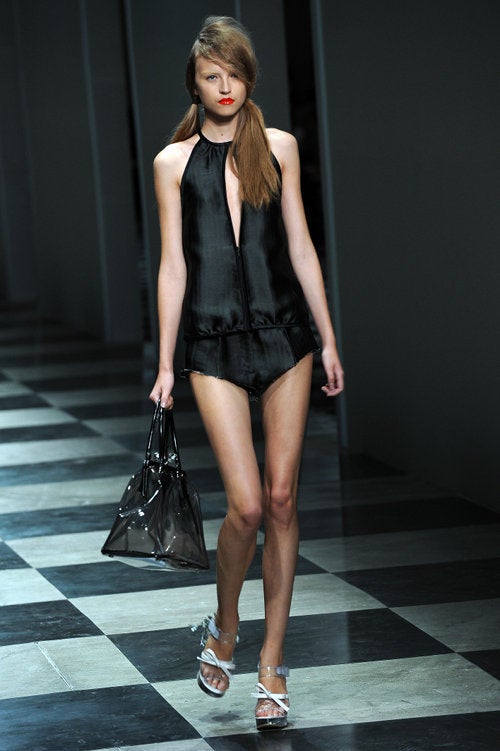 S
Swimsuit? Romper? Who cares! This is what we call "runway-wear."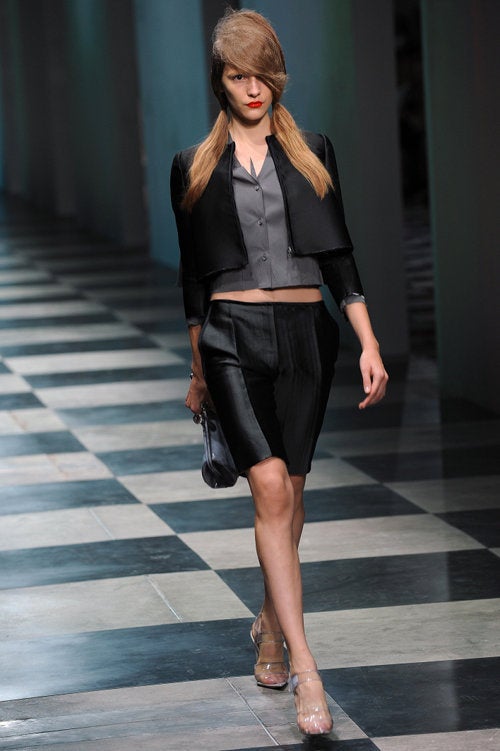 S
Crisp, vintagey, with just a hit of bullfighter flair.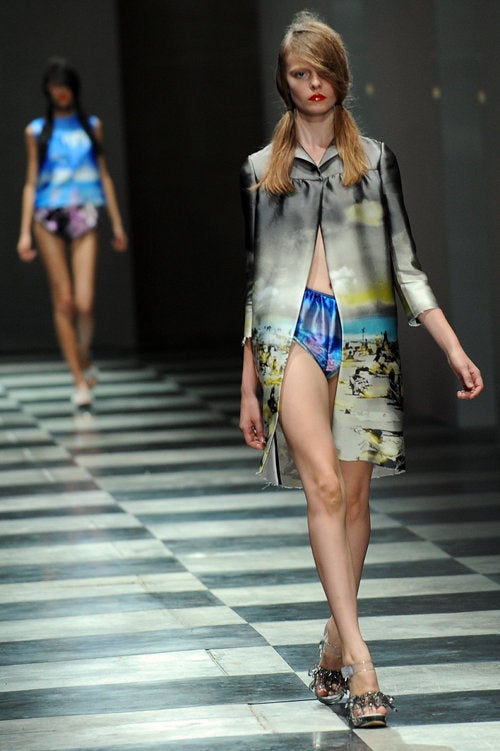 S
The beachy photoprint is obviously going to be ripped off all over the high street.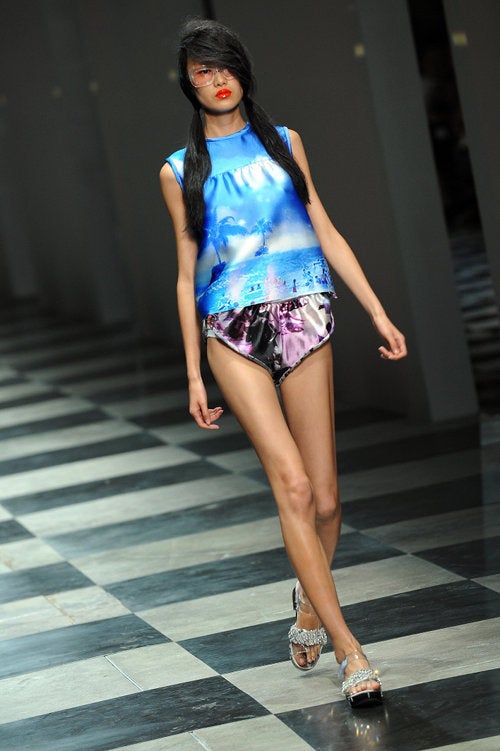 S
Yeah, this is not going to translate well to Forever21.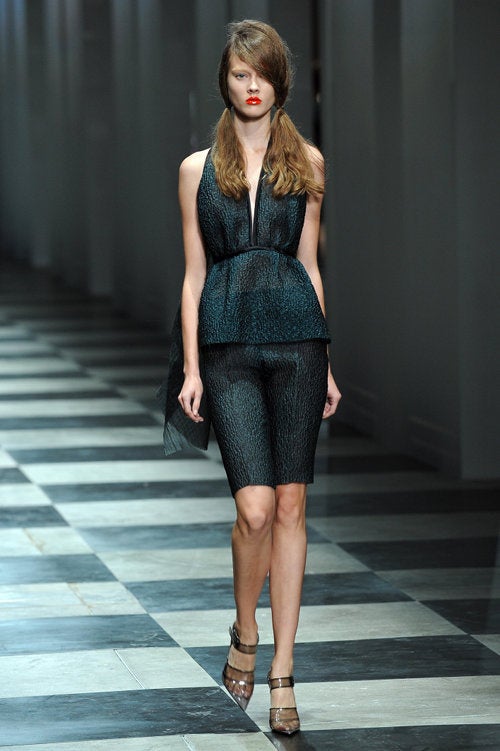 S
Sharp and a little weird, frumpy magically made cool: that's what Prada does best.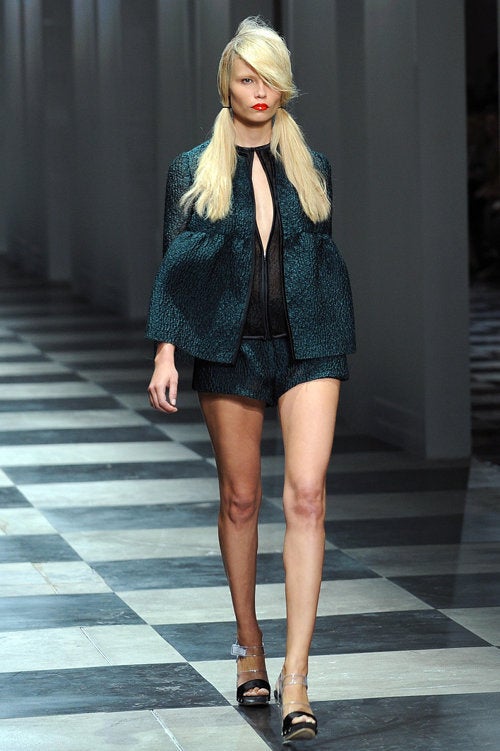 S
[Images via Getty]