Pringle of Scotland, the venerable knitwear brand, is in the process of Changing Its Image. For designer Clare Waight Keller, this apparently involves Tilda Swinton, lots of neutrals, and, okay, they couldn't actually get rid of the knitwear completely.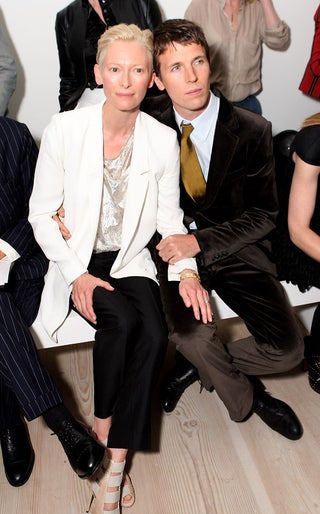 S
Tilda's very cozy with Pringle, for whom she's made some kind of Scottish-castle art film-advert. This is a good move, as she is both Scottish and awesome.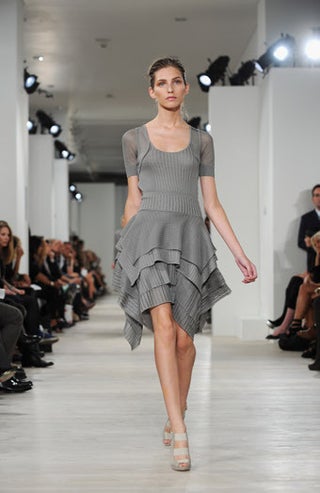 S
Spring knitwear at its finest: loving the mix of traditional and fresh here. It's also what we like to call "wearable."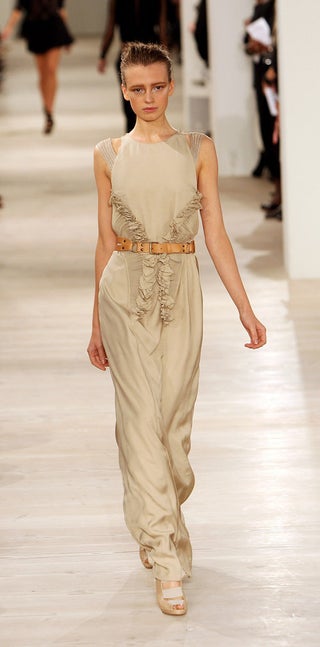 S
I'm a big defender of the jumpsuit, but this might just signal its death throes.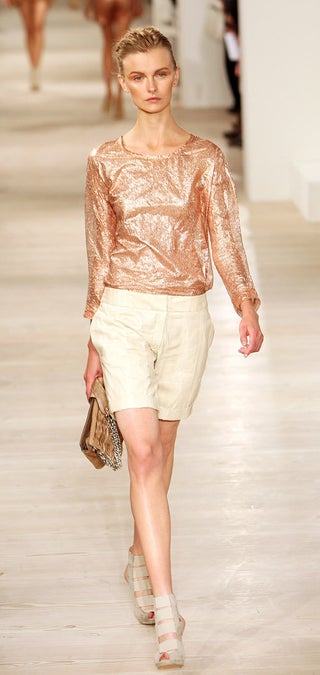 S
This is oddly pretty!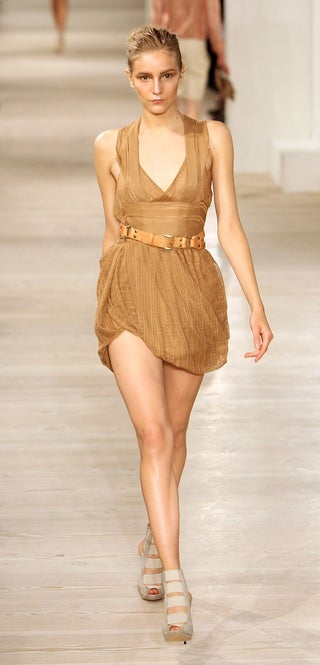 S
I'm wondering if this gauzy little number is the "Tilda" dress. While lovely, it doesn't seem...eccentric enough.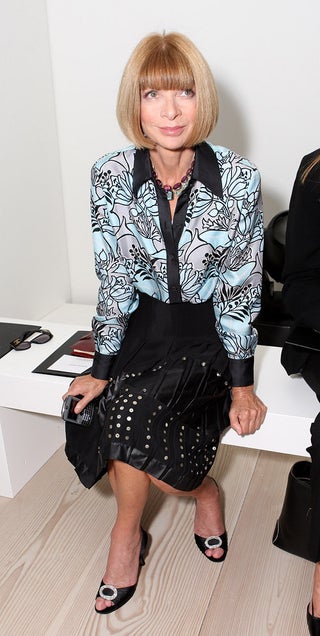 S
Is it just me or is Anna's outfit kind of...well, let's just say off its game?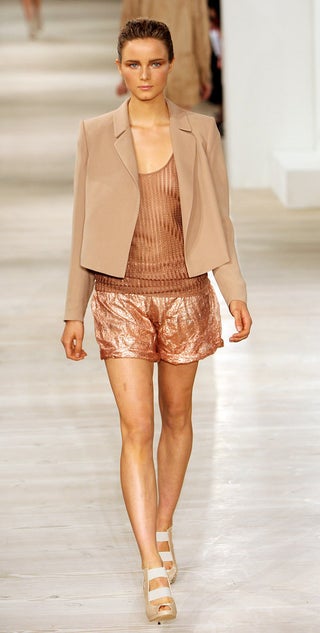 S
This beautifully tailored jacket is classic Pringle.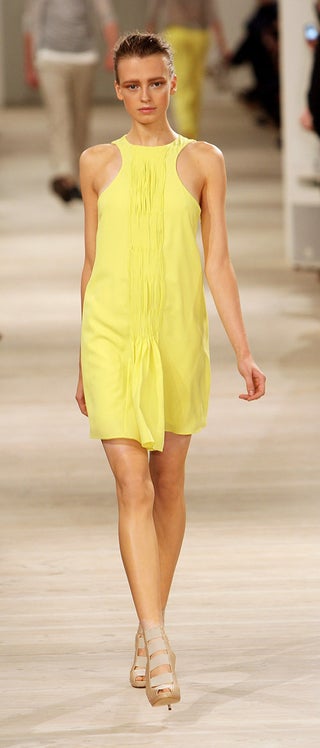 S
Lemon represented one of the few dashes of color in the subdued collection.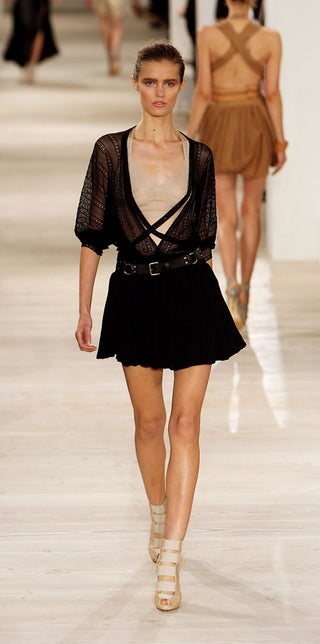 S
Ooh, ooh, the obligatory kilt reference!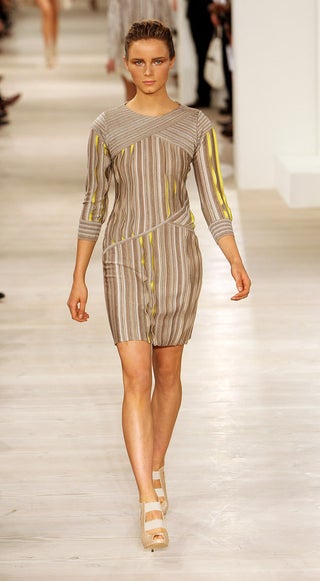 S
A touch of Mrs. Roper is always a good idea.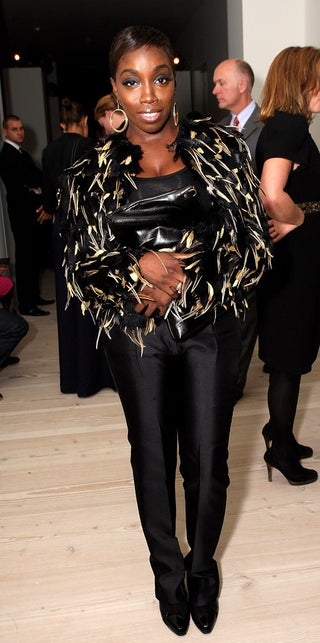 S
I'm impressed with the front-row lineup Pringle garnered: Estelle is a pop star who takes her fashion obligations seriously.
[Images via Getty]