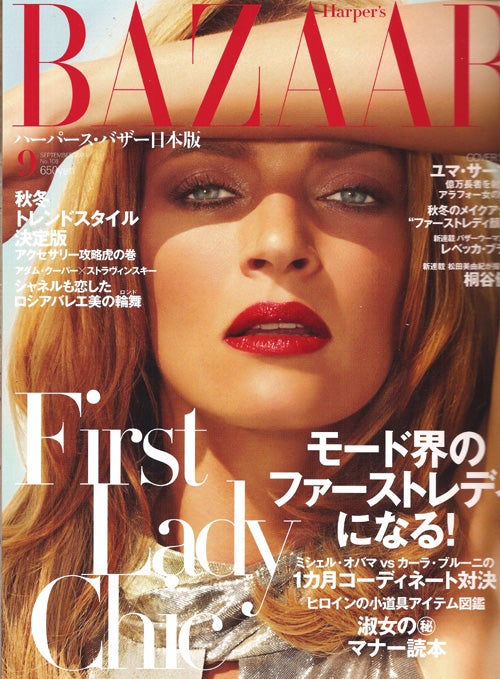 S
My friend in Asia sent me the September issue of Bazaar Japan, with the coverline "First Lady Chic." Inside, there are "steal her style" stories for Michelle Obama and Carla Bruni. And a blonde doll taking over the White House.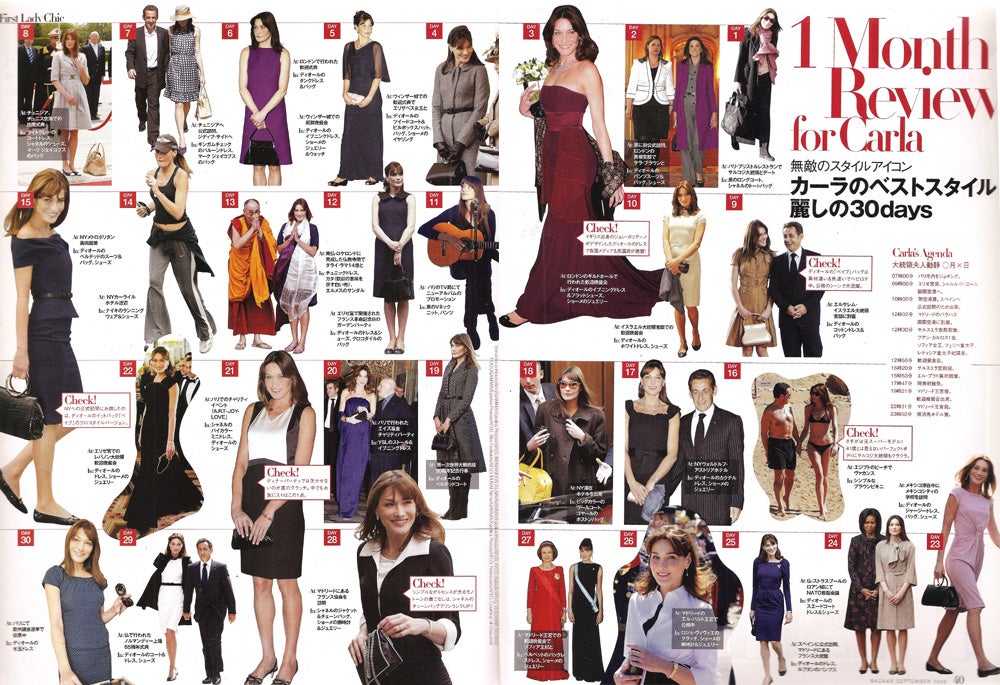 S
Even if you don't read Japanese, it's easy to get the gist of this "1 Month Review Of Carla" spread, and the editors put together a similar spread with Michelle Obama as the focus.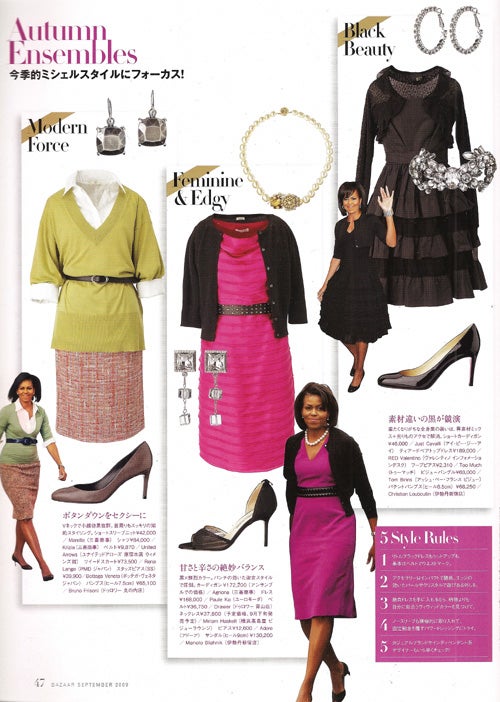 S
The "get the look"-type pages for both Michelle and Carla are cute.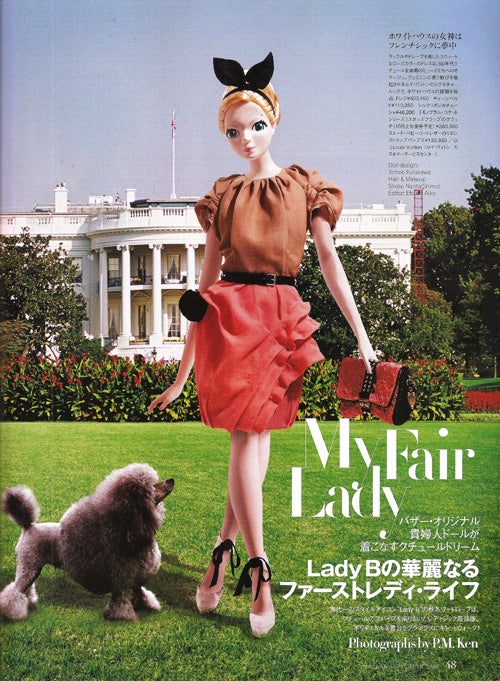 S
But then there's this. A pale-skinned, blonde doll standing in front of a picture of the White House, clad in Louis Vuitton. You're thinking: "Yeah, but she's just posing. She's not replacing Michelle Obama."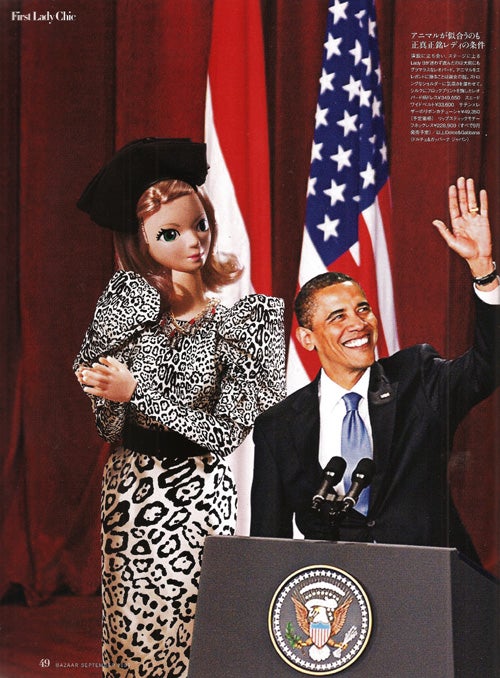 S
Okay then. What the hell is this?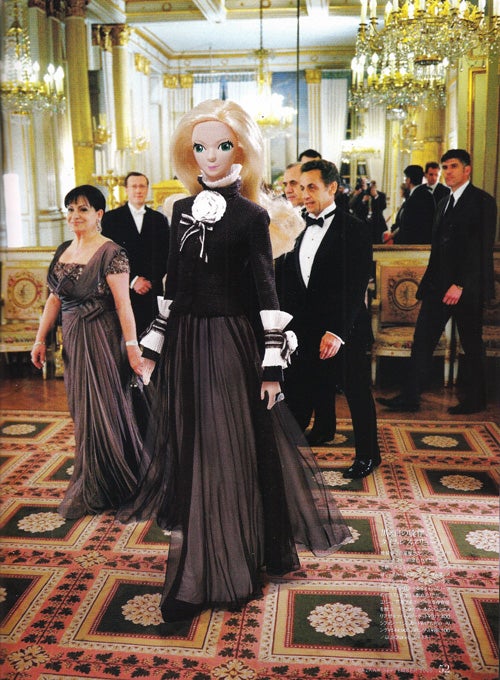 S
Don't worry, this doll gets around. She's also been seen with Sarkozy.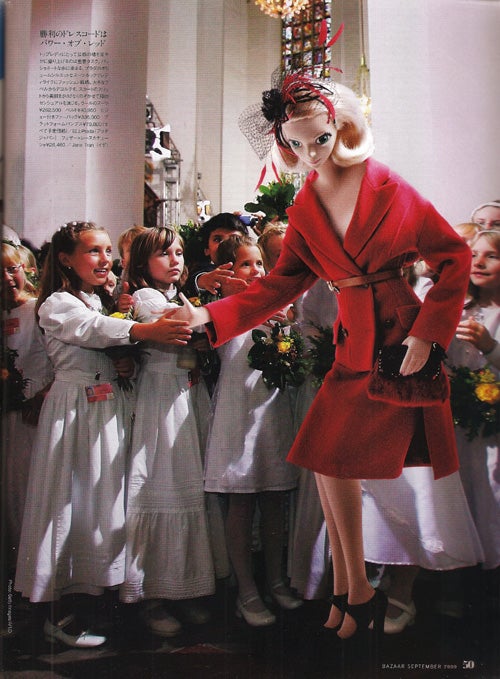 S
And she works with kids… Well maybe she doesn't work with them, but she does pretend to reach out to them.
Even more troubling: Michelle Obama and Carla Bruni are not big enough dreams for this gal.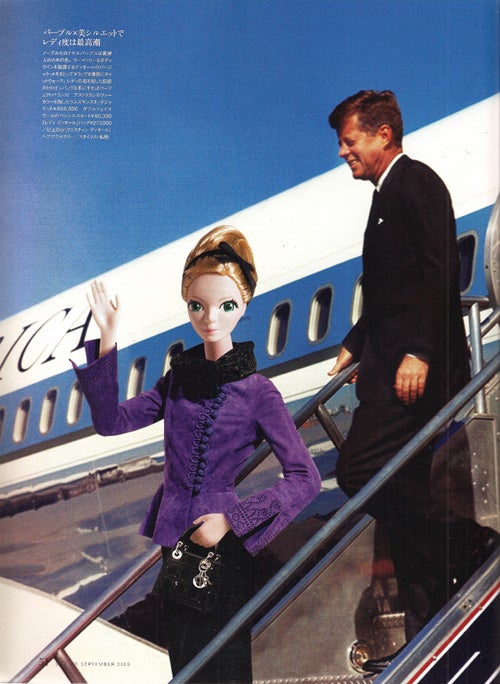 S
She really wants to be Jacqueline Kennedy.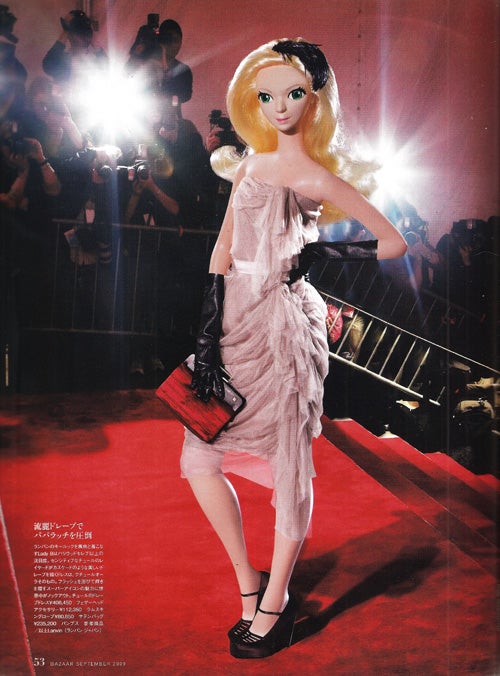 S
Or Paris Hilton.