If the dress code where you work is very relaxed, then you're going to love what '80s enthusiast Henry Holland showed yesterday in London for his House Of Holland spring 2010 collection. In a word: Nipple-centric!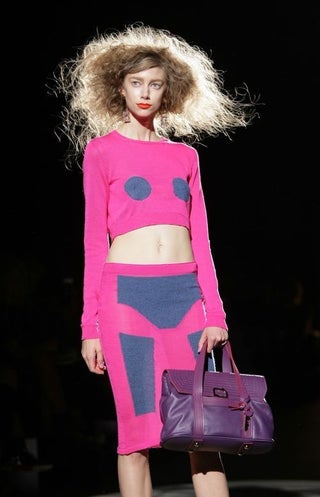 S
Do you work inside of the movie Tron? Then this little suit is perfect for you. Although the top is also reminiscent of Regina's tank in Mean Girls. Areola chic!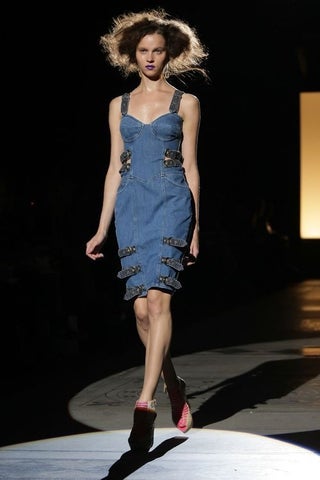 S
This buckled denim dress is one of the more wearable pieces in the collection. Not pretty, but wearable.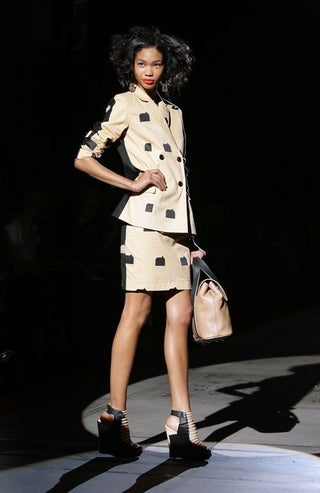 S
Powersuit! With tiny houses on it. Get it? Like House of Holland?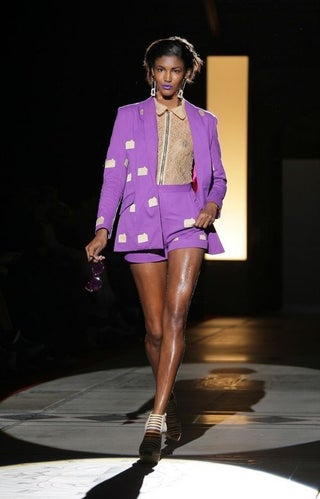 S
Perhaps purple — with shorts — is more your steez.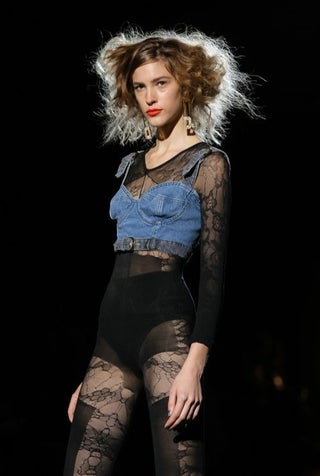 S
Love the layering. But. The. Pantslessness. Must. Stop.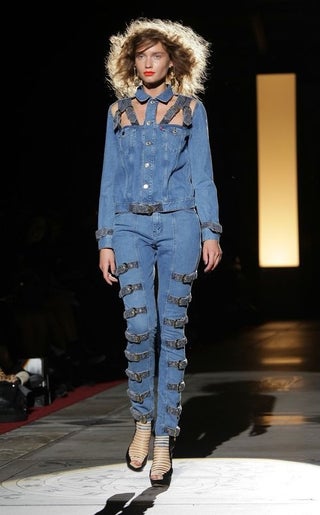 S
More buckles, more denim. This was resurrected from a Debbie Gibson photo shoot, no?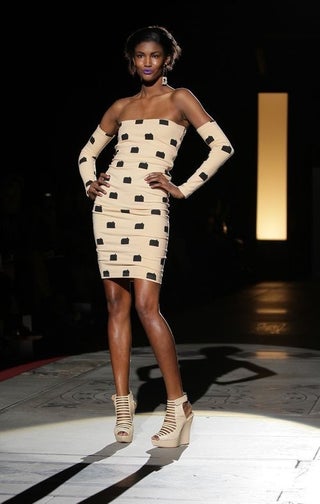 S
This is actually quite cute. Not terribly inventive, but cute. The houses make me think of Monopoly.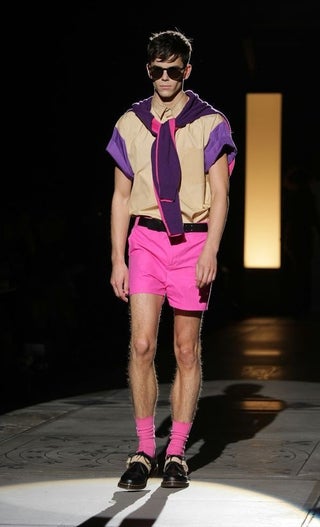 S
Paging Chuck Bass. Chuck Bass to the courtesy phone, please.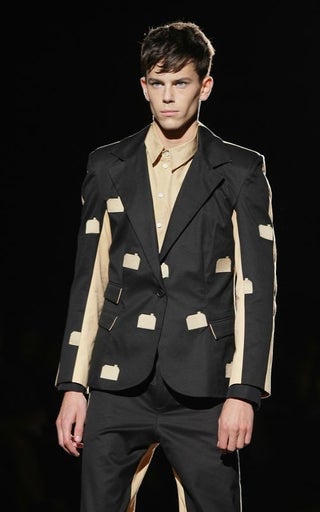 S
Why should the ladies have all the ridiculousness? Guys need a good LOL too.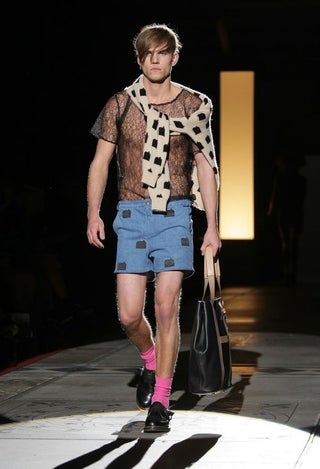 S
Well of course he needs a sweater. That shirt has holes in it.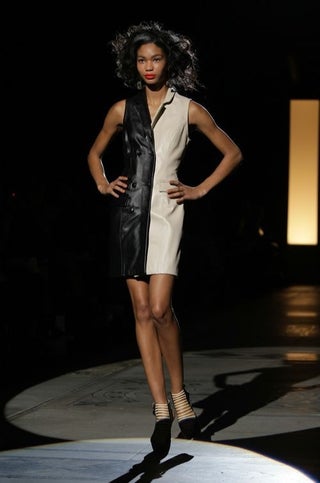 S
Cruella de Vil chic?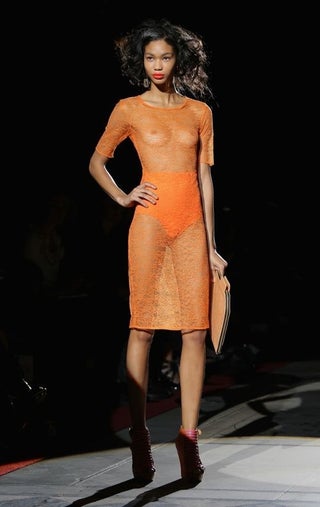 S
Imagine showing up to your office in this, like, What? I have a date later!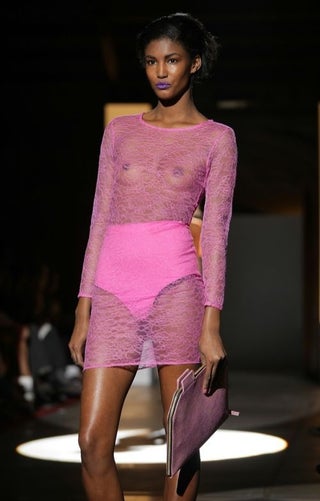 S
Or maybe this little number is for popping over to the drugstore? To pick up some floss.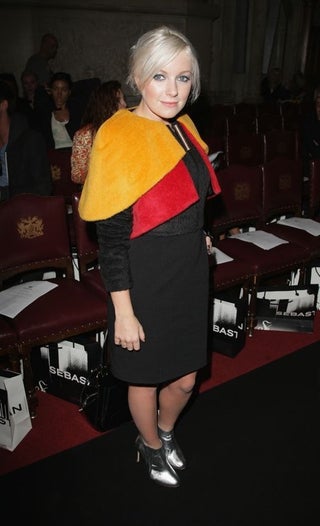 S
Little Boots was there!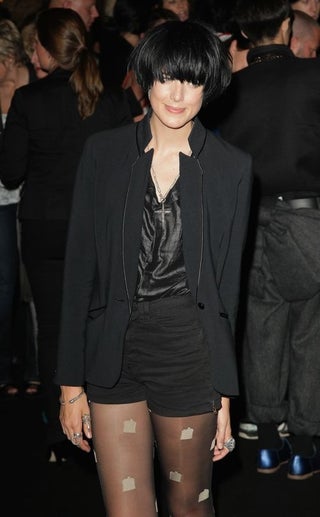 S
Henry Holland and Agyness Deyn are BFF, btw.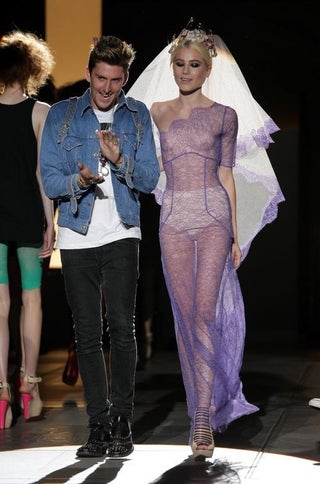 S
The designer and his "bridal" look. This dress is actually incredibly beautiful… But sure to make your pastor blush.
[Images via Getty.]