Usually I get the "story" behind a collection, but Vivienne Westwood's hick chicks and urban femme fatales, shown yesterday in London, left me scratching my head. Maybe a girl moves from the farm to the big city? And goes nuts?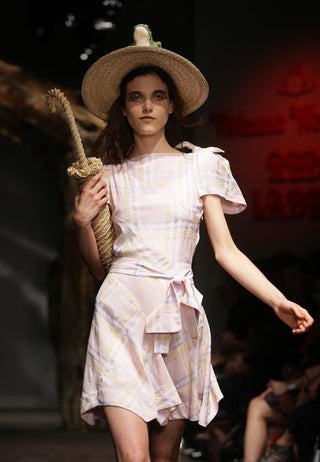 S
Things start out innocently enough: This little plaid dress is actually wearable! Of course, she has a frog on her head.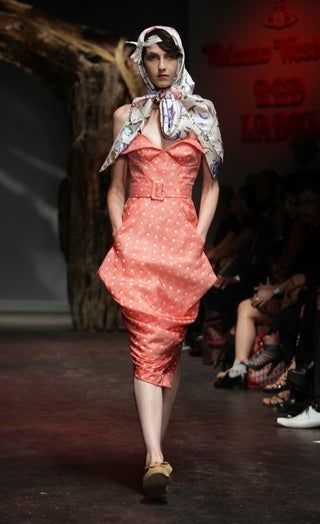 S
A cute polka-dot dress is saved from being too safe with quirky bodice, pockets, fabric folds and interesting hem.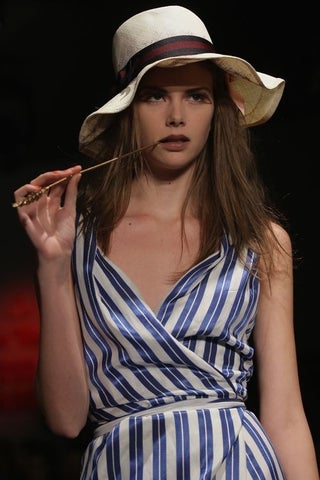 S
These ladies are from the country, but they're worldly, see?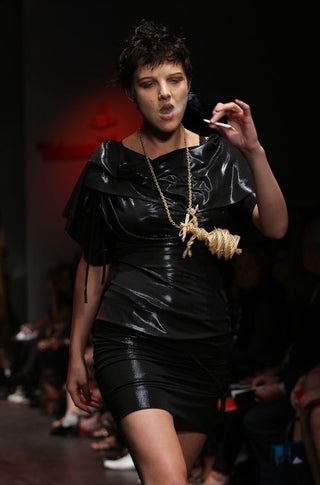 S
Then there's this: Punky black with a voodoo doll or something hanging from her neck.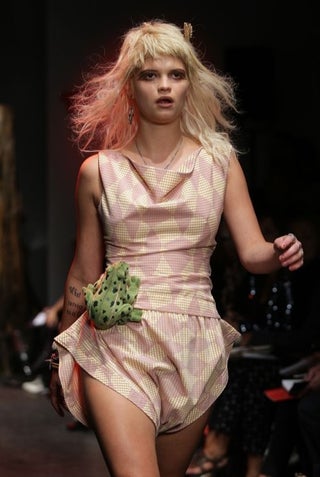 S
This is a jumper or a diaper or something. With a stuffed frog. The model is Pixie Geldof. I don't know what any of it means.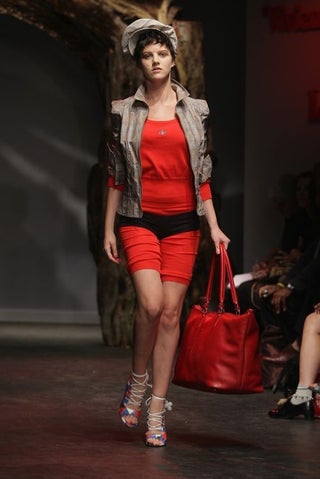 S
Once she lost her job as an extra for Newsies, she also lost her mind and started wearing her underwear on the outside.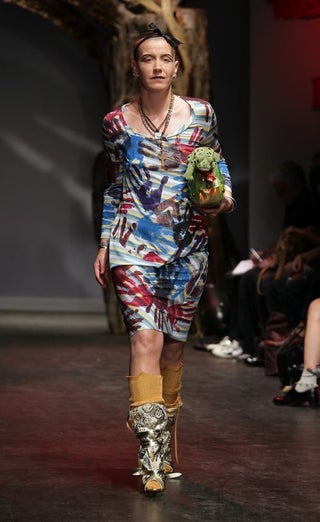 S
Fingerpainting as a nostalgic nod to misspent youth? Or a pattern made by people crying out for help? You decide.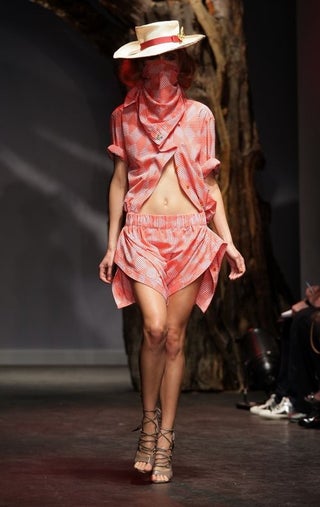 S
No bank teller is going to hand over the cash if you're wearing diapers. It's just not going to happen.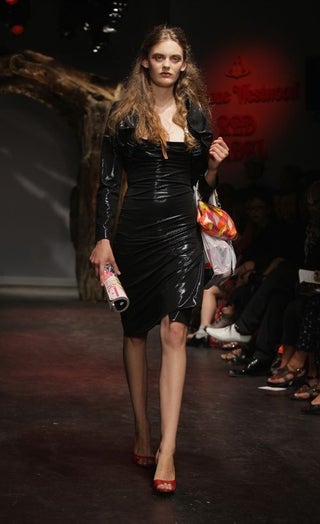 S
Perfect for work, if your job involves spanking businessmen with a paddle.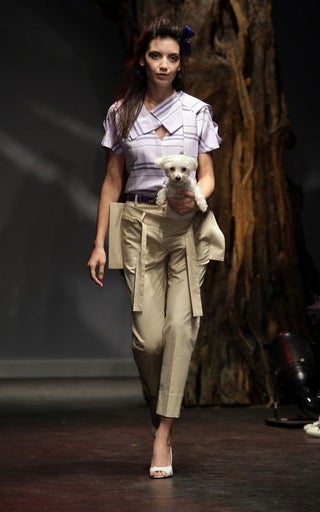 S
Remember Pound Puppies? They came from the "pound," and you saved them by adopting them. This is Pants Puppy, whose only home is a pocket in Daisy Lowe's pants.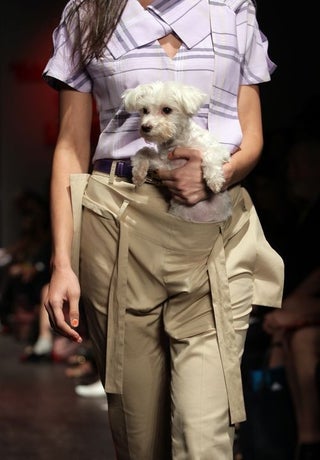 S
Won't you please help?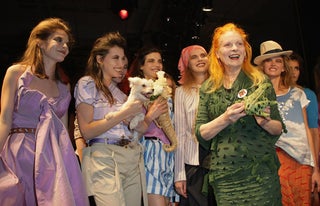 S
Well, at least the 68-year-old mother of punk looks pleased!
[Images via Getty.]